Bike hire scheme to launch in Leicester
27 March 2019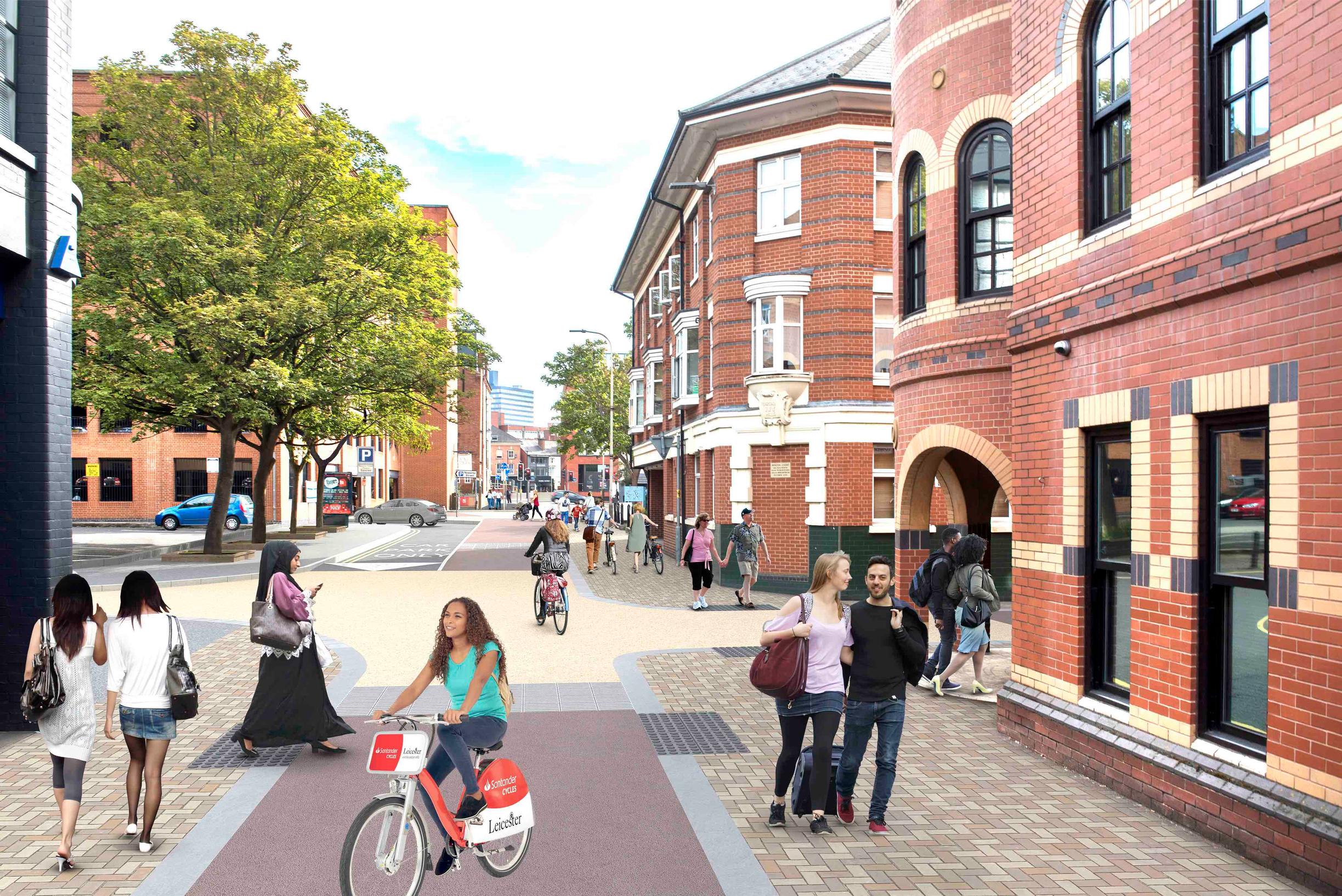 Leicester City Council has signed a partnership agreement with Santander for a bike hire scheme. An invitation for bike hire operators to submit bids will be published next month, with the scheme due to start at the end of this year.
The scheme – comprising 500 bikes at 50 docking stations – will cover the city centre and surrounding neighbourhoods, including railway and bus stations, Leicester Royal Infirmary, university and college campuses, major workplaces and sports facilities.
Demand for bike hire in the city is likely to be high, predicts Andy Salkeld, Leicester City Council's cycling co-ordinator. He told Local Transport Today: "Leicester is relatively compact, high density city. We have the largest Pedestrian Priority Zone (PPZ) with full access for cyclists in the UK. The segregated cycling network is growing. We are experiencing significant growth in residential and business development in and around the city centre. However, bike ownership and access to cycles is currently low."
People will need to register to use the bikes, but one-off 'pay and ride' fares will be available, as well as annual or monthly membership schemes.
Deputy city mayor Cllr Adam Clarke, who leads on the environment and public health, says: "This new scheme is an exciting prospect and we're very pleased to be working with Santander – who already sponsor London's hugely successful bike hire scheme – to make it a reality.
"We know that around 17,000 trips are made by bike in Leicester on an average day. Numbers to and from the city centre have doubled to almost 5,000 in recent years and we expect them to double again by 2024."
Set-up costs of £500,000 for the scheme will come out of the £7.84m Transforming Cities grant awarded to the council by the DfT. Around £6.25m will be spent on developing walking and cycling links while £1.6m will pay for a fleet of electric buses on the park & ride route between Birstall and the city centre.
The new walking and cycling routes will focus on Connecting Leicester Regeneration projects such as new public squares, public realm improvements and people-friendly traffic-free streets, says Andy Salkeld. "The next steps are to complete links into inner suburbs north, south, east and west of the city centre."
A continuous 4km north-south route will be developed along with a 2km east-west route. "They will be linked across the Pedestrian Priority Zone and via segregated cycle tracks, traffic calmed streets or traffic-free routes."
The new cycle tracks will be mostly segregated although "there will be some traffic-free paths and small public spaces where segregation is not feasible", says Salkeld.
Some road space will be re-allocated from motorised vehicles to walking and cycling routes, he adds. "For example, a traffic lane will be removed along Belgrave Gate South to enable walking and cycling routes along a new central boulevard."
Secure cycle parking hubs are due to be installed at St Margaret's bus station and the city centre, with access by smartcards or membership fobs.
The council is aiming for cycling to rise to 10% of all journeys by 2024. "This will rely on modal shift as well as growth in cycling," says Salkeld.