Big Bike Revival is back again after £1m boost from DfT
22 March 2019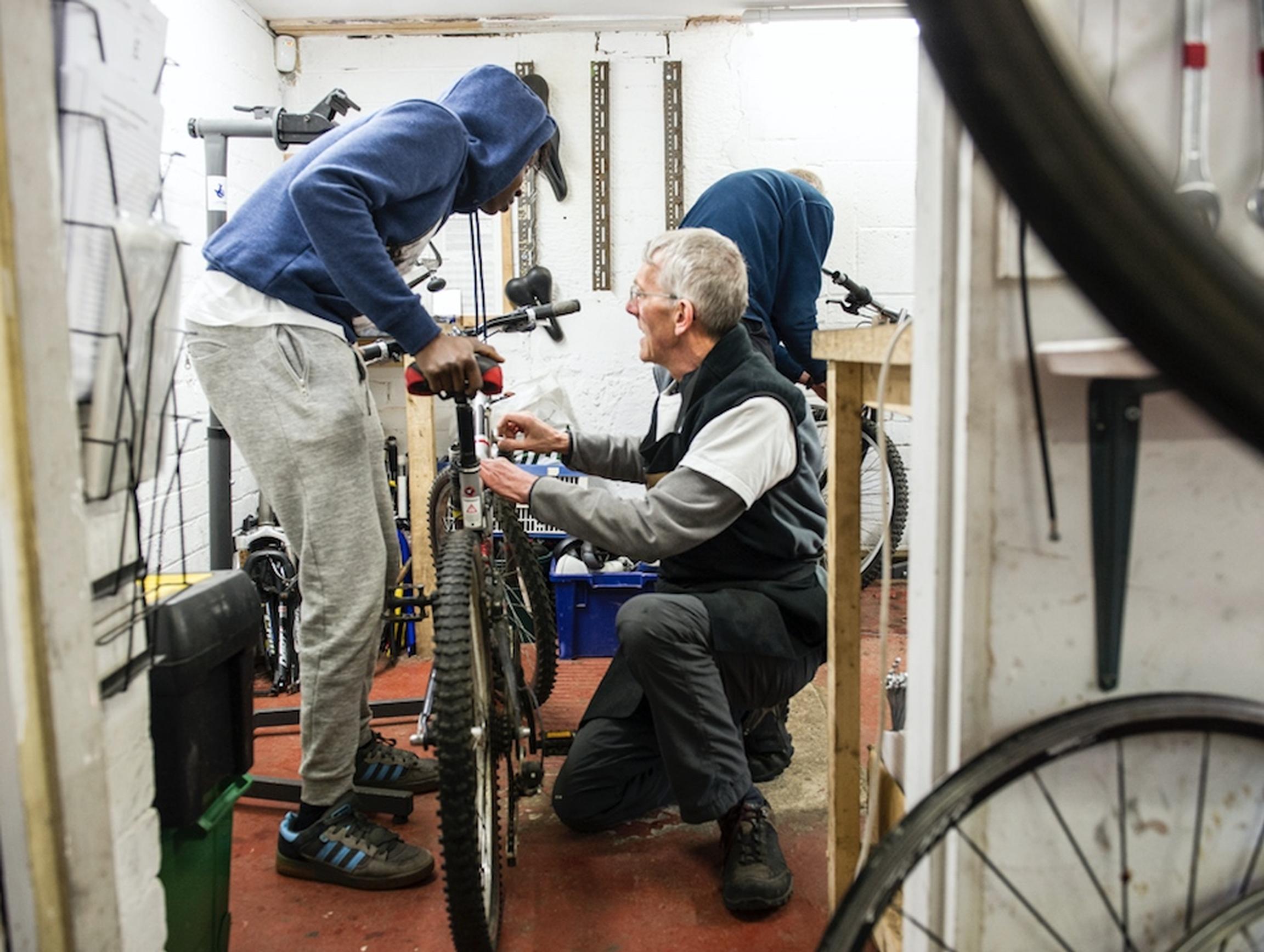 The Big Bike Revival – a project that aims to help people get their unused bikes back on the road – is to take place for the fifth consecutive year. The DfT is giving the charity Cycling UK £1m, double last year's amount, to stage events across England.
The project offers free cycle checks, maintenance advice and tips on how to get cycling, along with training events to get people cycling again or for the first time.
Cycling UK targets people on low incomes, those from ethnic minorities, people not in work and those who do not meet the government's physical activity guidelines.
The project aims to increase the number of people cycling and the number of short trips made by bike and to help them overcome their safety fears
Paul Tuohy, Cycling UK's chief executive, said: "We are delighted the Big Bike Revival will be going ahead again in 2019, helping tens of thousands more people to discover the joy of cycling.
"Last year we put on more than 1,000 events across England, kick-starting a lifetime of cycling for more than 40,000 people we reached.
"It's clear cycling has the ability to change people's lives, improving their health, happiness and air quality, but to increase cycling rates across the population, we now need to see greater investment across all government departments."
Cycling UK launched the project in 2015 after research showed that around 42% of people in the UK own bikes but don't use them. Funding from Transport Scotland has enabled the charity to run events in Scotland as well, where it has reached over 46,000 people over the past three years.
James Scott, director of behaviour change and development at Cycling UK, said: "The Big Bike Revival is unique in reaching people who benefit most from cycling and is fantastic value for money. Last year, almost half of the participants were women, 30% were from a non-white background, and 18% were from the most deprived areas in the country.
"The increase in funding means we'll have the opportunity to reach many more people in 2019, delivering a significant programme for change at the heart of the communities who will benefit the most."
In 2018 the Big Bike Revival led to a rise of over 9,000 people cycling more regularly in England, according to Cycling UK. It added that last year's project created savings for the wider economy of £7m through the project's wider health, environmental and decongestion benefits.
The funding announcement was made as part of a package of measures to boost walking and cycling nationally, and includes £21m to improve the National Cycle Network.
For more details about the Big Bike Revival visit: www.cyclinguk.org