National Cycle Network revamp gets underway with £21m from DfT
22 March 2019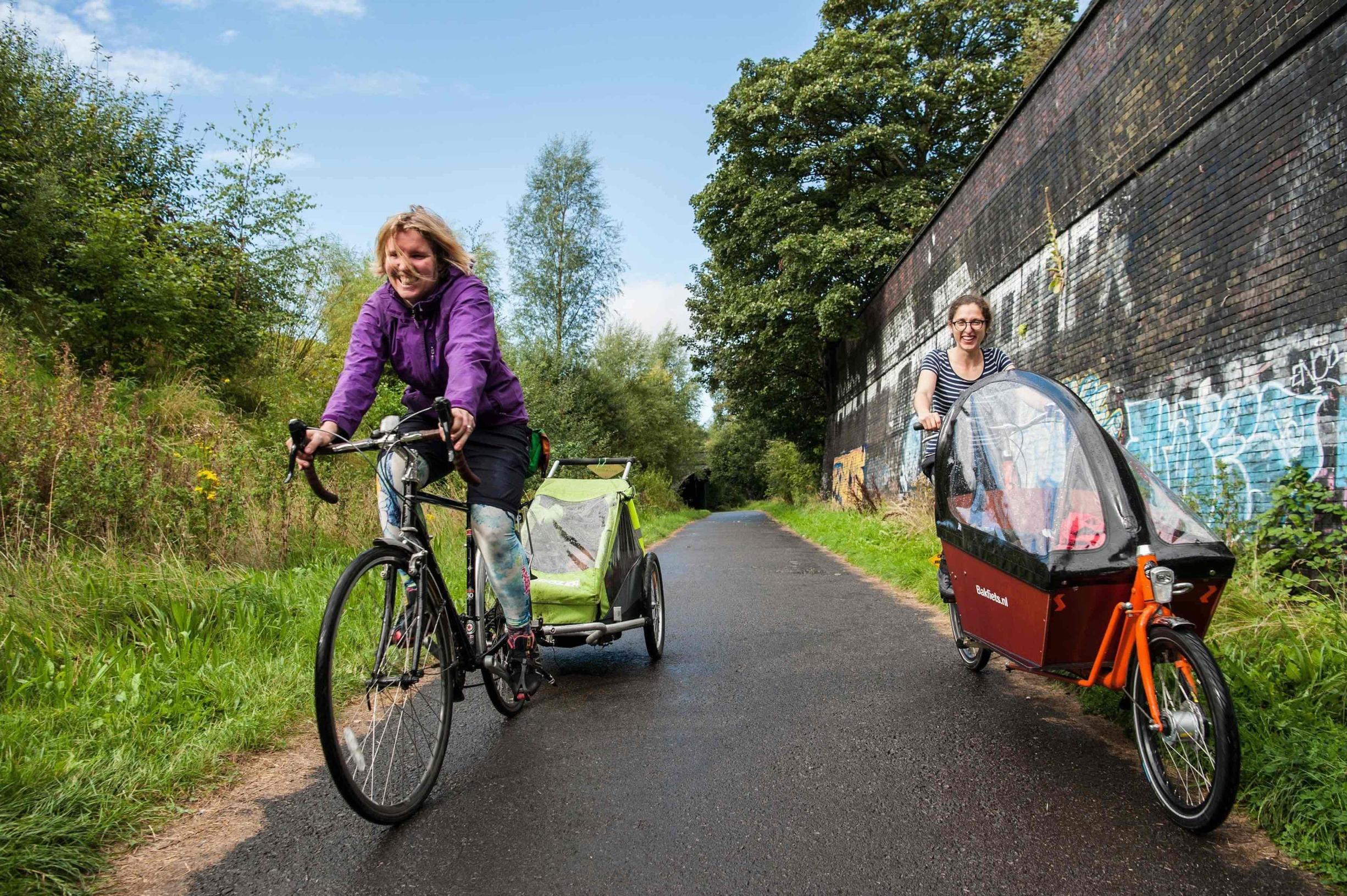 The DfT has announced funding of £21m to kick-start a major upgrade of the National Cycle Network (NCN). Plans to improve the quality of the tracks will be managed by the charity Sustrans, which has earmarked an initial 50 'Activation Projects' for completion by 2023. This forms the first stage of Sustran's long-term strategy to improve the network launched last year.
The Activation Projects include:
• Refurbishing and upgrading Cinder Track North in Whitby, North Yorkshire, to improve access to a substantial new housing development.
• Converting a poor on-road section of the NCN between Dewsbury and Huddersfield in west Yorkshire to a combination of traffic free and full segregation.
• Connecting current paths through the centre of Lincoln.
• Re-routing busy on-road sections with poor junction facilities to an alternative traffic-free route in Longbridge, Birmingham.
• Creating a new quiet-way route to replace a busy on-road section between Luton and Dunstable, Bedfordshire.
• Improving a road crossing and re-routing to traffic-free alternatives around Ashton Court in Bristol.
• Improving and extending paths connecting Thatcham and Newbury, Berkshire.
Other projects identified in Sustrans' Paths for Everyone report, include: improving the surface, width and signage on traffic-free network in Greater Manchester; making on-road sections quietways on Chilton Road, Upton in South Oxfordshire; re-routing an on-road section to a traffic-free alternative at the Flint to Connah's Quary, North Wales; improving the safety of crossings where traffic-free sections cross routes at Manor Powis Roundabout in Stirling, Scotland.
The cost of the activation projects will range from £18,000 through to £6m, said Sustrans' chief executive Xavier Brice. DfT's grant will cover the cost of 12 Activation Projects in England.
Sustrans also aims to double traffic-free miles on the NCN from 5,000 to 10,000 miles by 2040.
It will cost £2.8bn to improve the NCN between now and 2040, Brice estimates. He expects funding to come from a range of sources including governments, individuals, donors, businesses, trusts and foundations. Funding is likely to vary by region, Brice said.
"As the custodians of the National Cycle Network, we are very excited by this investment in transforming crucial links for communities across England, making it easier for everyone to walk and cycle," he said.
"The Network already makes it possible for 4.4 million people to travel actively every year, to work, school or for leisure. This investment is a vital boost to achieving a Network of safe paths for everyone, used and enjoyed by people of all ages and abilities.
"We look forward to working with local authorities and partner organisations around the country to improve people's health, access to green spaces, and help our villages, towns and cities move sustainably."
Transport minister Jesse Norman said: "Cycling and walking are a key part of our plans to make transport cleaner, greener and more productive. This funding will help ensure that everyone can enjoy wonderful routes which connect communities across the UK, and benefit from the huge health and environmental benefits of cycling."
The NCN, which was launched 24 years ago, is 16,575 miles long and spans England, Wales, Scotland and Northern Ireland. Currently, 11,303 miles of the network are on-road while 5,273 miles are traffic-free.
Brice pointed out he was not calling for an extension of the NCN. "What I want to see is a growth in quality, not mileage. Sections of the network, which are little used or unlikely to be used in the future, could be de-designated. It might be prohibitively expensive to bring these sections up to scratch."
The network should be safe and accessible enough to be used by a sensible 12-year-old travelling alone, he said.