Station-led regeneration schemes can be complex, expensive and time-consuming and need careful risk management
13 February 2019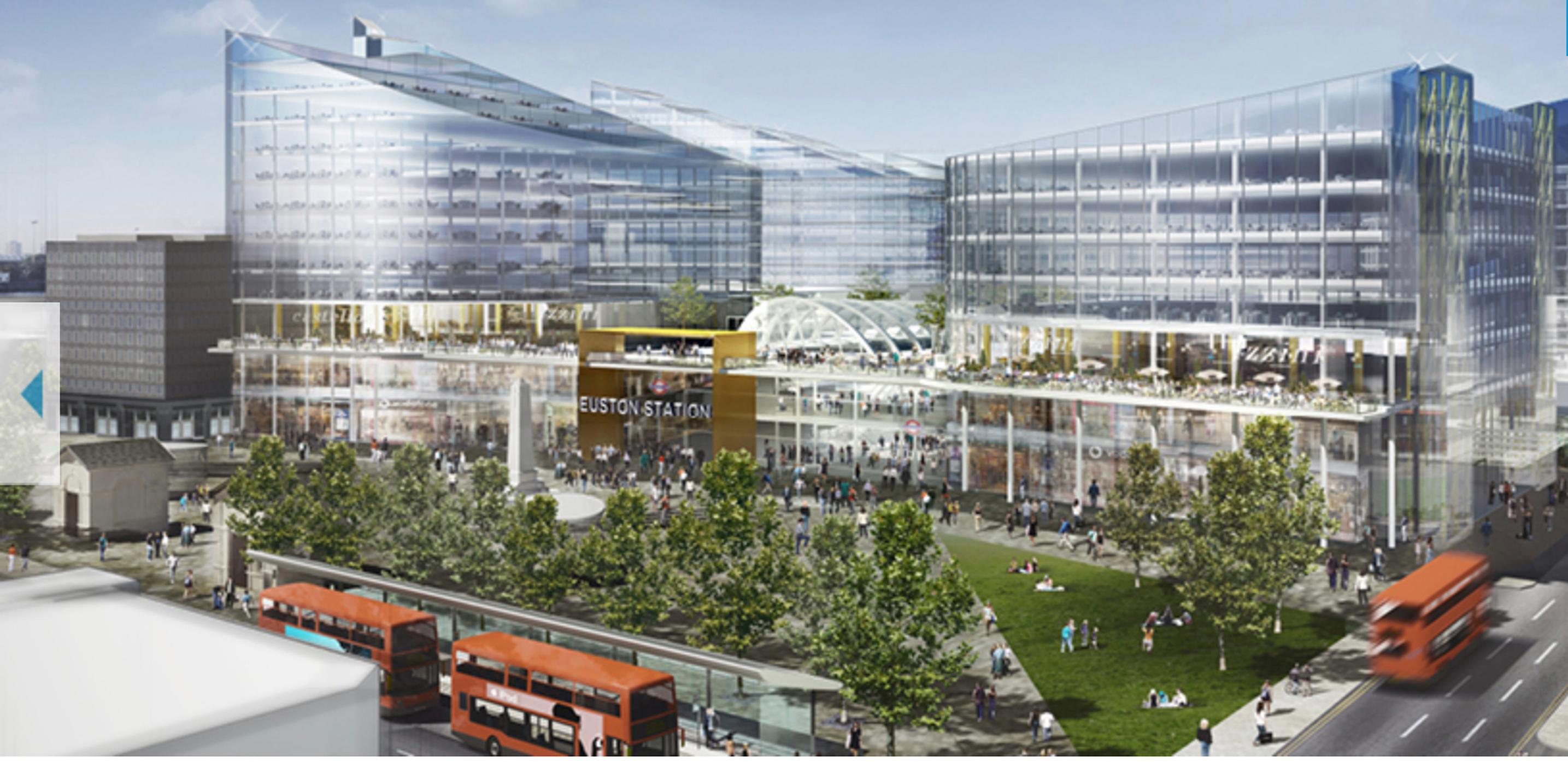 A look at viability, funding and investment in railway stations and station-led development. By Michael Bray, Senior Associate in the real estate team, Burges Salmon
There is an increasing trend to refurbish and redevelop our railway stations, ranging from the restoration of historical stations such as Wakefield Kirkgate, to landmark regional hubs and international gateways such as Birmingham New Street and King's Cross St Pancras.
Railway stations can be destinations in their own right, and station regeneration can act as a catalyst to unlock development and investment in the areas they serve. Stations are one of the primary arrival points into our towns and cities, where they act as shop windows to sell the place as somewhere people want to visit, live, work and invest in.
The benefits and triggers for station led development to the local economy are obvious. The UK is experiencing a housing shortage coupled with population growth (predicted to grow by 3.6 million (5.5%) by 2026). People increasingly want to live in urban areas where employment opportunities are greatest, and the ability to develop over and adjacent to railway stations is a key part of the solution. Station regeneration brings with it the opportunity to increase housing supply and trigger regeneration and employment: HS2's proposed Old Oak Common station scheme, for example, is expected to unlock over 25,000 new homes and create 65,000 new jobs. The London Mayor's Transport Strategy 2018 and the 2018 TfL business plan both seek to deliver more housing, improved transport, and regeneration and place-making. Plans for Crossrail 2 include transport-orientated development that could deliver over 200,000 new homes across London and the wider South East.
Complexities of over- and adjoining station development
Carrying out significant development works over and adjacent to a live operational railway can be complex, expensive and time-consuming. There will often be a large number of local stakeholders who need to be managed, often running in parallel with a formal regulatory station change consultation.
As well as the obvious safety and asset protection considerations of working so close to the railway, regeneration schemes need to be sympathetic to the need to maintain the functionality of the railway and the station during the development works. They must also consider the need to invest in the station to help serve additional footfall and the increasing demand generated by the proposed development.
Designing and carrying out large development schemes over or adjoining railway stations in urban areas with existing infrastructure and often large buildings to contend with creates its own challenges, and is likely to require bespoke site-specific engineering solutions which may not be found in typical development projects. Where over-station or over-railway development is envisaged, for example, decking will need to be designed and installed whilst keeping the station and the railway (short possessions aside) fully operational.
Special environmental considerations will be more prevalent than usual, given the age and nature of railway assets (and in particular the presence of oil and asbestos). Costly mitigations may also be required for future occupiers and home-owners of new buildings, including: air quality; noise; light; and vibrations caused by moving trains (which can also damage improperly designed buildings and foundations).
We can cite many examples of successful and profitable over- and adjoining station developments, so despite the potential for extra costs and delays, station regeneration schemes can clearly be economically viable and the trend is set to continue with ever increasing land values around transport hubs.
Funding and investment in stations
Historically (as remains mostly the case), Train Operating Companies (TOCs) have been granted station leases broadly equivalent to the length of their franchise/concession. Network Rail has been primarily responsible for maintenance and repair of stations, and TOCs do not have the ability to legally manage their station assets. The short term nature of the station leases has led to TOCs understandably taking a short-term view when running/upgrading their stations.
The Department for Transport (DfT) tried to address this issue with the introduction of the 99-year full repairing and insuring (FRI) stations lease, designed to put the responsibility for maintenance and repair on the TOCs whilst granting the longer term legal interest required to raise funding beyond franchise end. However, the 99-year FRI stations lease has been unsuccessful in practice in this regard on the few franchises where it has been used, primarily because Network Rail still controls what TOCs can do with their stations. In addition, there is a question mark over residual value and how the outgoing TOCs can be reimbursed/compensated at franchise end for significant increases in station values.
As the main driver for station regeneration is economic growth and regeneration of the local area, the majority of inward station redevelopments continue to be funded through public and quasi-public bodies. This is often either to kick-start, or as part of, the planned wider regeneration of the local area.
In lieu of the 99-year stations lease, we have seen and implemented some novel funding structures to enable significant private investment in railway stations and depots beyond franchise end, even in the face of recent DfT policy not to designate such arrangements as primary franchise assets (which would have enabled funding arrangements to transfer over to a successor operator at the end of the franchise). It is therefore very possible for TOCs to invest in their stations and secure funding beyond franchise end; the legal and regulatory issues with the existing property leases and Government policy should be seen as mere hurdles and not barriers.
There is a rising need for station-led development and regeneration in the age of predicted housing shortages, population growth and increased urban living. Over- and adjoining station development can be complex but remains very much economically viable with proper risk and time management, particularly given increasing land values around stations. The case for private inward investment in stations is less certain, although public funding has historically been available for public sponsored projects designed as catalysts for growth and regeneration of local economies in and around transport hubs.