TfL reports rising ad revenues as it goes digital
24 January 2019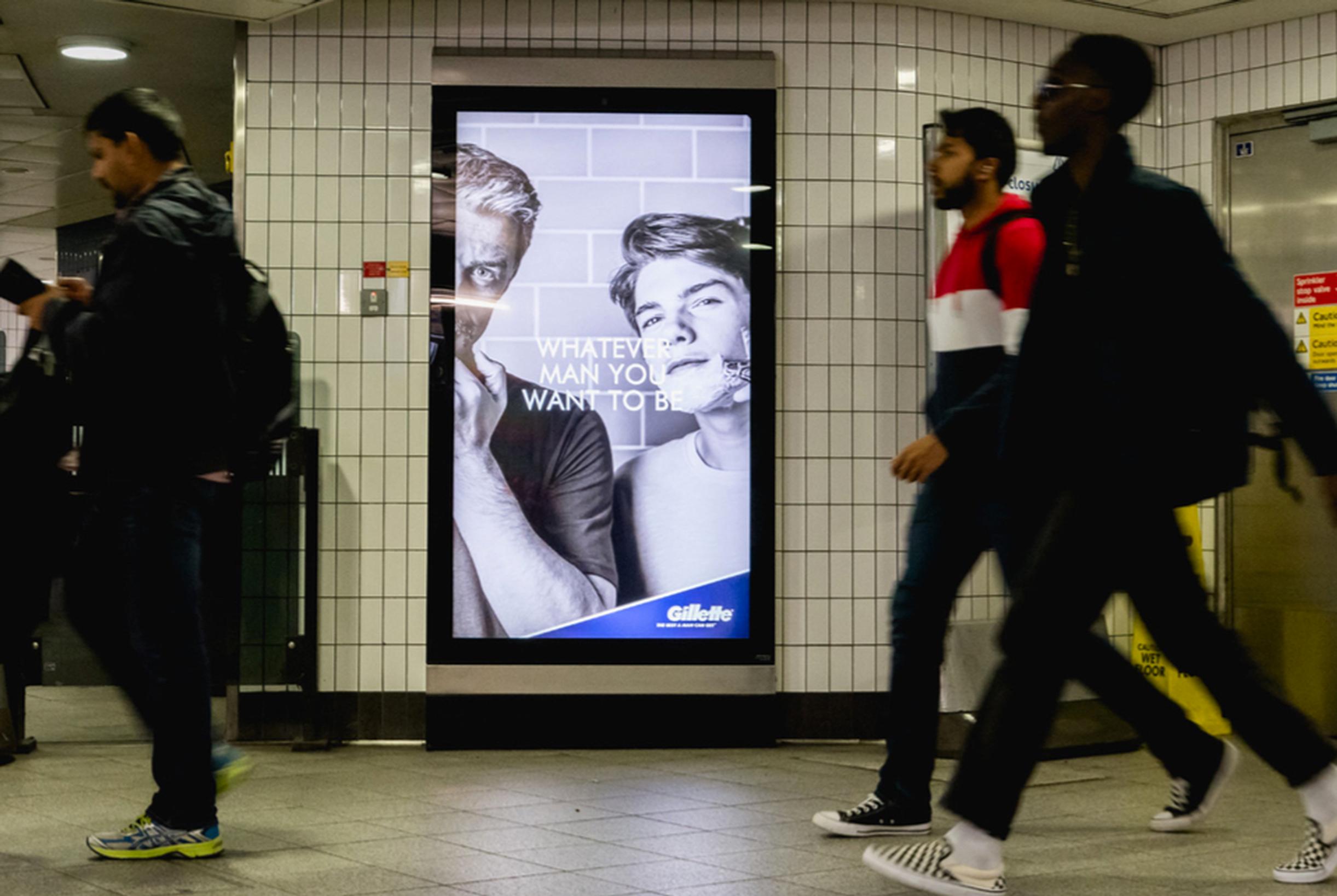 Transport for London (TfL) generated more than £150m in advertising revenue in 2017/18, which was invested in transport network improvements. TfL's second Annual Advertising Report (2017/18) highlights the shift to more digital screens on escalators and platforms.
In 2017/2018 TfL says that more than 16,000 advertisements ran on its network, generating about £152m, compared with £142m in 2016/2017.
TfL sees advertising at the heart of its new growth strategy, which seeks to make the most of commercial opportunities and building revenue. According to TfL, its advertising estate represents 20% of the UK's and 40% of London's outdoor advertising by value.
To improve opportunities for advertising, TfL has introduced 260 new full-motion screens across the London Underground network and 60 full-motion 'cross platform' screens on station platforms.
TfL has also installed 12 large digital landscape advertising screens at six locations on London's main arterial roads.
The start of 2019 has also seen advertising campaigns going live on new digital 'ribbons' at Tottenham Court Road, Piccadilly Circus and King's Cross St Pancras Tube stations.
These are aligned digital screens alongside escalators enabling an advertising campaign to flow along the length of the escalator.
Brands such as Netflix have run their ads on the walls and ceilings at Oxford Circus and Old Street Tube stations for their Black Mirror and Stranger Things series.
Visa teamed up with TfL to honour the success of the England national football team at the World Cup in Russia and renamed Southgate station of the Piccadilly line Gareth Southgate, gaining global media coverage.
TfL says that leading advertisers are using its new segmentation data to engage its audience on the network. It overlays depersonalised and grouped data from smart ticketing with Experian Mosaic groups to give advertisers more in-depth information about the types of people that use our network.
Chris Macleod, customer director at Transport for London, said: "Advertising is one of the key ways that we are making the most of the commercial opportunities available, generating vital revenue for investment in improving the transport network for Londoners.
"It's been an exciting year, where we have seen some truly creative campaigns and have invested in modernising our advertising estate, which remains one of the most valuable in the world.
"We also continue to take great care to ensure that the adverts seen on our network are appropriate for our diverse audiences. We are extremely grateful to the Advertising Steering Group for their invaluable guidance and insight in this and many other areas."