A vision for improved connectivity in Crawley
23 January 2019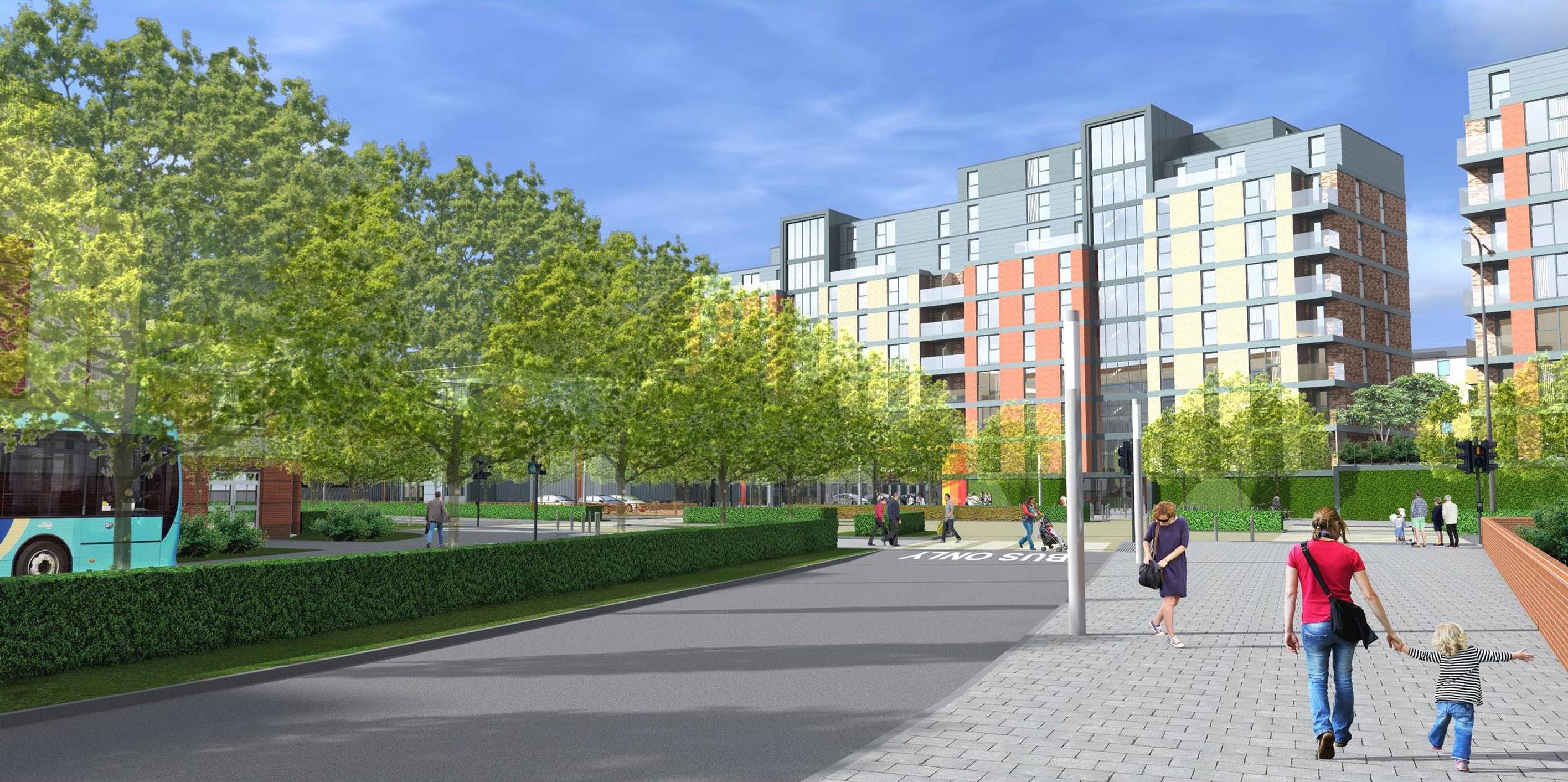 Plans have been unveiled for two schemes in Crawley, West Sussex, designed to create better links between the town's rail and bus stations and improve pedestrian, cycling and bus access and facilities.
The £5.3m Station Gateway project aims to provide a better public space and transport connectivity and improved town centre facilities while the £8.3m Eastern Gateway scheme is designed to deliver better public space and connectivity to support development opportunities at the Town Hall, County Buildings, Telford Place and Crawley College.
The two schemes form part of the Crawley Growth Programme, which seeks to support significant increases in new homes, business investment and employment growth.
Sustainable transport infrastructure and highway upgrades are planned to boost overall transport capacity and enable a significant shift from car usage to bus, rail, cycling and walking alternatives.
The programme is being delivered by a partnership of public and private organisations. Partners include Coast to Capital Local Enterprise Partnership, West Sussex County Council, Crawley Borough Council, Metrobus, Gatwick Airport Limited, Manor Royal Business Improvement District (BID) Company. The projects will be delivered in partnership with the Arora group and Network Rail.
With further match funding provided by West Sussex County Council and Crawley Borough Council, the total costs of the scheme would be £31.41m.
The Station Gateway Scheme will include the decluttering of the highway to enhance the visual appearance of the town centre, soft urban landscaping, new pedestrian crossing facilities, new traffic light junction layouts "to improve the junction efficiency and allow better management of traffic, including a dedicated left-turn for buses from Friary Way to Station Way", says West Sussex County Council.
There will also be changes to the bus station layout with new bus shelters.
Construction of the schemes is due to be completed by 2021.
Louise Goldsmith, leader of West Sussex County Council, said: "We have identified that the county needs significant investment in new infrastructure to help stimulate economic growth and Crawley is a key growth location.
"These innovative and exciting proposals aim to have a positive impact on public areas in the town by improving connectivity."
Find out more about gateway schemes at The Rail Stations and Property Summit