Advertising screens go live at Network Rail stations
15 January 2019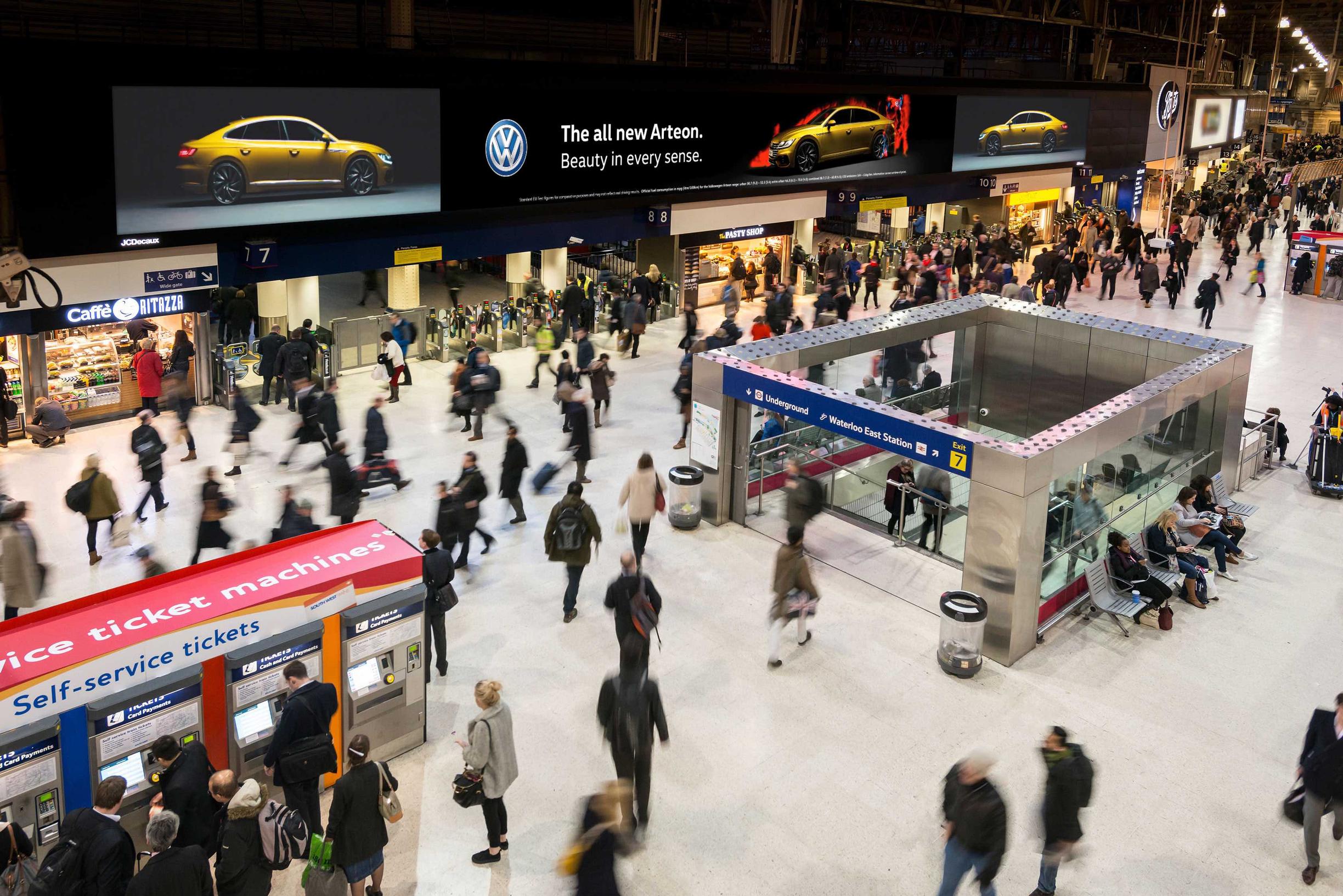 A five-year deal between JCDecaux and Network Rail will see the rolling out of digital advertising screens at railway stations across the UK. Network Rail says the contract will result in 100% digital advertising at its stations.
The contract was awarded to the outdoor advertising company following a competitive tender and covers advertising at transport hubs UK-wide across the UK including Birmingham New Street, Glasgow Central, London Liverpool Street, London Victoria, London Waterloo and Manchester Piccadilly stations.
Network Rail says the £280m deal will provide "significant income" which will be reinvested back into the railway, helping to support the Railway Upgrade Plan. It will also "provide additional benefits" for station users such as interactive information screens, providing passengers and their stations with better information about the station they are in and how to navigate it.
The partnership between Network Rail and JCDecaux began in 2010. This resulted in Europe's largest indoor advertising screen at London Waterloo station and large full-motion screens at London Bridge.
David Biggs, managing director at Network Rail Property, says: "Our new contract with JCDecaux is great news for both passengers and advertisers. 900 million journeys start, pass through and end in Network Rail managed stations every year, making these environments hugely attractive places for brands to execute advertising campaigns.
"By working with partners to enhance stations' advertising and commercial assets, Network Rail aims to create world-class environments that surprise and delight our customers, while generating vital funds to reinvest back into the railway and reduce the burden on the taxpayer.
"We've been extremely pleased with the positive response we have had from passengers to the innovative advertising experiences that we've delivered with JCDecaux in recent years and we are excited that the extension of our partnership will help us deliver even more of these campaigns."
Find out more about advertising at train stations at the Rail Stations & Property Summit 2019