Walthamstow cycle hub gets a real-time parking sensor
14 December 2018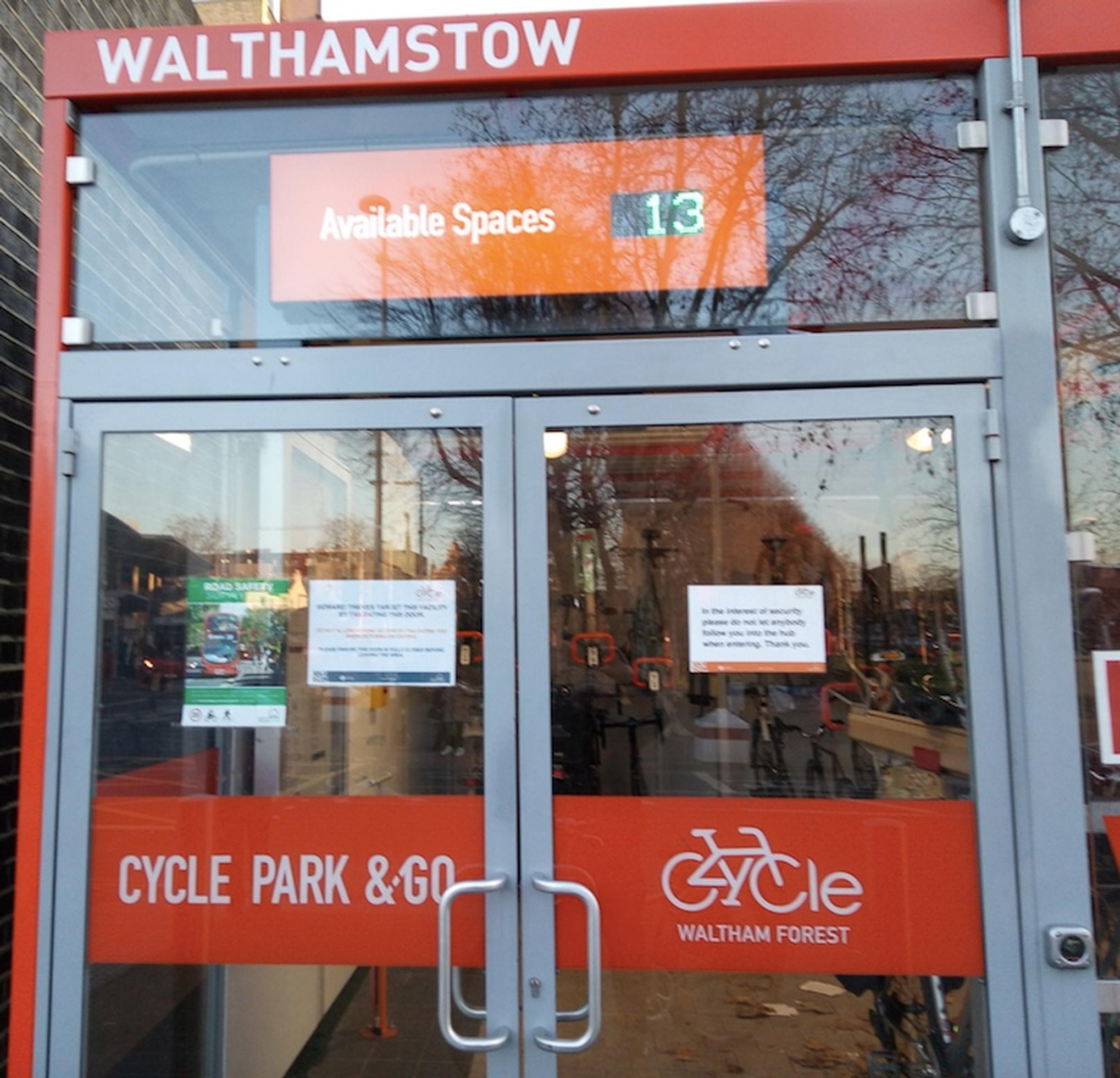 A bike parking sensor system that gives real-time information on the number of free spaces is being trialled at the cycle hub at Walthamstow tube station.
The London Borough of Waltham Forest says the 80-space hub, designed and installed by Falco, is often full to capacity. A council spokesman told Local Transport Today: "We want to make it as easy as possible for our residents to get around and this system will allow cyclists to quickly establish whether a parking space is available at this location or to visit the other hub in Station Approach instead."
There are seven cycle hubs in the borough, with an eighth due to open next year. The council said it might roll out the system to other hubs if the trial is considered a success.
"The system will us to understand how the cycle hub is being used, when it is in peak demand and could help determine whether there is additional need for capacity," says the spokeswoman.
"If the trial is successful we will be investigating options to communicate the availability of spaces to users before they arrive at the hub, either through an app or on street signage."
Councillor Clyde Loakes, deputy leader and cabinet member for the environment, says: "We're pleased to be the first in the country to pioneer a new type of technology in our Selborne Road cycle hub.
"This hub is very popular for residents and commuters and these sensors will help us to understand how the hub is being used and will streamline the experience of cyclists looking for somewhere to securely park their bike.
"Our hubs are very popular and we currently have seven hubs providing more than 450 securing cycle parking spaces. Next year we will begin improvements works to the Blackhorse Road and Forest Road junction and as part of this we will be opening a new hub near Blackhorse Road station."