Signage goes up in London to warn drivers of ULEZ charge
30 November 2018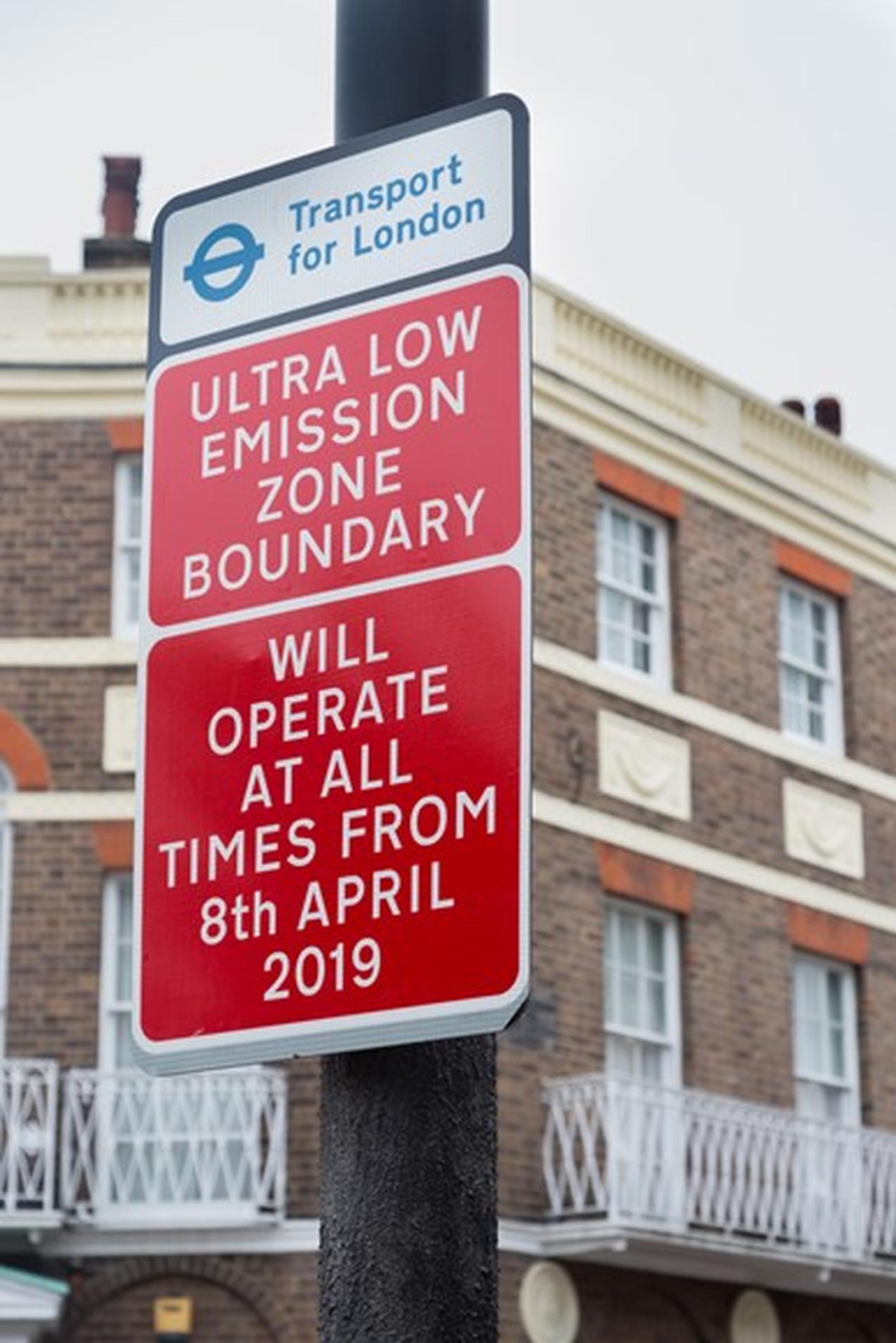 More than 300 Ultra Low Emission Zone (ULEZ) warning signs are being installed across central London to warn drivers at entry points to the zone.
The signs are in the same locations as Congestion Charge signs, and on a number of key approach routes. TfL said it has sent more than 2.5 million emails and contacted registered Congestion Charge users whose vehicles do not meet the ULEZ standards, to remind them the new zone begins on 8 April 2019. TfL is also contacting other drivers it identifies in central London whose vehicles are not currently ULEZ-compliant.
All new electric taxis are required to be zero-emission capable. The entire central London bus fleet will be upgraded to meet the ULEZ standard by April 2019, and all buses in London will meet this standard by 2020.
To discourage the use of the most polluting vehicles, drivers travelling within the zone and using non-compliant vehicles, will need to pay a daily ULEZ charge of £12.50, 24 hours a day, 365 days a year. These include:
• Motorbikes that do not meet Euro 3 standards (roughly the equivalent of not being more than 12 years old in 2019)
• Petrol cars and vans that do not meet Euro 4 standards (roughly the equivalent of not being more than 13 years old in 2019)
• Diesel cars and vans that do not meet Euro 6 standards (roughly the equivalent of not being more than four years old in 2019)
Buses, coaches and lorries will need to meet or exceed the Euro VI standard or pay £100 a day
Nick Fairholme, director of project and programme delivery at TfL, said: "We're working hard to prepare Londoners for the ULEZ and to encourage them to opt for vehicles that emit fewer pollutants or walk, cycle or use public transport. We know that many people are aware, with more than 1.3 million checks of vehicles' compliance on our website."