Norman becomes new transport minister after 'remainer' Johnson quits over Brexit
14 November 2018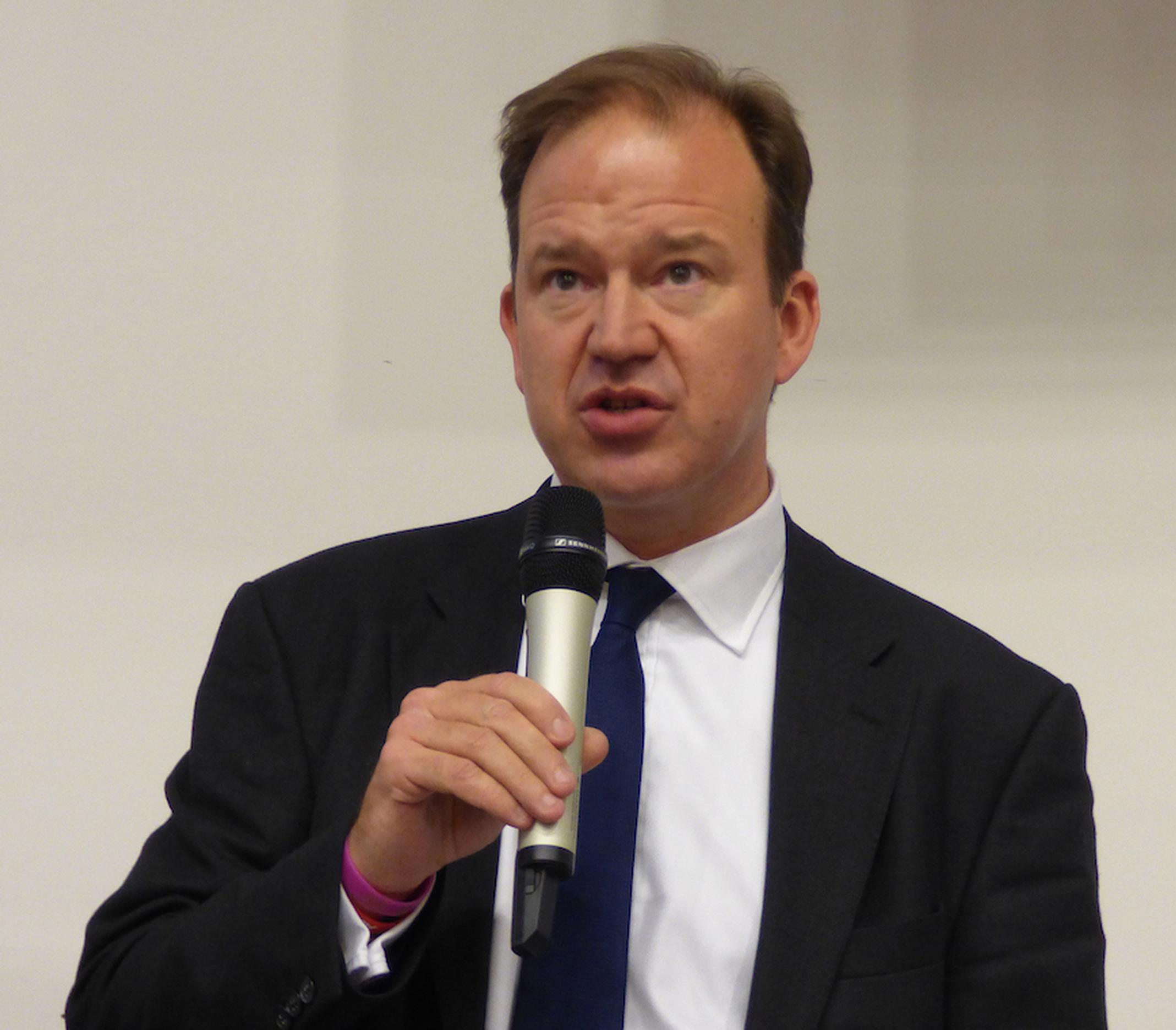 Jesse Norman (pictured left) has been appointed minister of state for transport, taking over from Jo Johnson, who resigned last week in protest over the terms on which Theresa May is seeking to take Britain out of the European Union. Johnson is calling for a 'Final Say' referendum to let the public decide.
Since June 2017, Norman had served as parliamentary under secretary of state for the DfT. Prior to that, he was parliamentary under secretary of state at the Department for Business, Energy and Industrial Strategy. He was elected MP for Hereford and South Herefordshire in May 2010.
Norman's new remit will include a broad range of responsibilities including: cycling and walking policy; electric and autonomous vehicles; Highways England and strategic roads; light rail; local roads policy and funding; road freight; road safety; traffic; and transport technology.
Andrew Jones, who was previously parliamentary under secretary at the DFT between May 2015 and June 2017, returns as the transport minister responsible for rail. The return of Jones was welcomed by the Urban Transport Group. Tobyn Hughes, managing director of Nexus and Chair of the Urban Transport Group, said: "This comes at a crucial time for the rail industry, as the government conducts its 'root and branch' review into the country's railways.
"Our network of cities had an excellent working relationship with Andrew Jones when he was previously a transport minister and he understands the rail issues that city regions face. We look forward to working with him once again and continuing to make the case for greater devolution of our rail networks so that they bring widespread benefits to the passengers and communities which they serve."