The best way to tackle road repairs shortfall is to embrace innovation, LGTAG tells councils
08 November 2018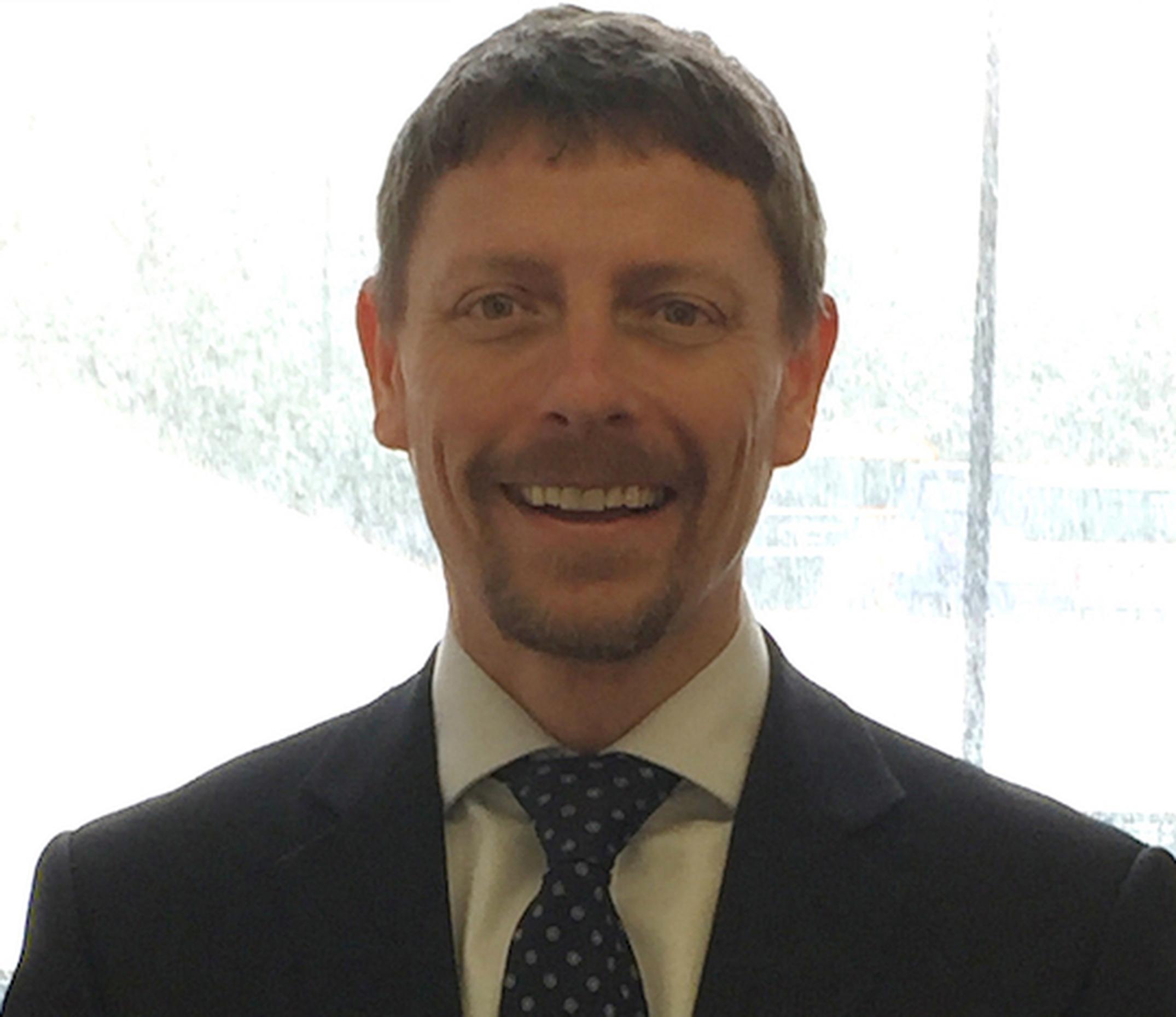 New innovations can pave the way to smarter mobility on better quality roads and footways, offsetting the impact of funding cuts. This is one of the chief findings of a new report by the Local Government Technical Advisers Group (LGTAG).
The report says that "new techniques and low cost interventions" can help ensure the efficient repair of roads in England. The DfT's local highway maintenance funding for English authorities is about £1bn a year, which is matched by £500m from councils for reactive repairs.
Highway teams in England and Wales have reported that the gap between the funds they received in 2017/18 and the amount they needed to keep the carriageway in reasonable order is nearly £556m – a shortfall of £3.3m for every authority, according to the 2018 Local Road Maintenance Survey by the Asphalt Industry Alliance (AIA).
"We note that the National Infrastructure Commission calls for an extra £500m a year from 2025, but additional funds alone will not fix the problem," LGTAG argues, suggesting that most defects could be tackled in a five-year parliamentary term if a range of measures were adopted.
For example, long-term settlements would result in better value for money, the report states. "Many councils now avert future liability for future costly emergency repairs and prudentially borrow capital to match DfT grants and secure a better longer term outcome. Large revenue spent on call centres, complaints and reactive teams are replaced with smart systems and asset management."
High performing councils could draw up ten-year settlements where the work is carried out in the first four years, LGTAG suggests. "This is not PFI [private finance initiatives] but smart and prudent road funding by leveraging future year funding to deliver impact communities need now."
Devolved funding
The report calls for the DfT to endorse a single funding stream, with more transparent accountability on performance outcomes. This would be geared towards high performance councils being given greater flexibility with devolved funding. "The funding of road maintenance in London is also increasingly at variance to the rest of England with lower levels of transparency on asset condition, forward trajectory on failure rates and general levels of maintenance on local roads."
This is because the DfT's funding arrangement for English highways authorities does not apply within London, says LGTAG president John Lamb. "The DfT will only award indicative funding levels where councils report against key self-assessment criteria," he told LTT. "DfT highways funding in London is channelled via TfL."
There is a need for a "national condition survey" to gather comparable data on the success of local maintenance strategies, says LGTAG. This would validate local decisions on "how to prioritise funding choices endorsing high performing councils and leave others with 'no place to hide'." This is now increasingly possible thanks to more accurate software, video captures and big data, says the report.
LGTAG says it welcomes the development of bus open data and options for real time bus information "but only if there are bus routes linking our communities". It warns that half of all subsidised bus routes in England are under threat, with councils facing a funding gap of more than £5bn by 2020. "Those under 35 in some major cities choose not to drive and it is time for policy and funding to catch up. We must think beyond a narrative of re-regulation or more subsidies. DfT funding of 'total transport' already shows that we can get far smarter across public funded buses, non-emergency ambulances and taxis. These pilots might be further enhanced by Mobility as Service, Uber and Arriva Click."
Collaborative contracting
In the face of cuts to council revenue budgets over the past decade, local government and particularly local highway authorities have adopted new technology to develop "low cost interventions".
One example of this is the Highway Maintenance Effiency Programme (HMEP), which has been "crucial to driving forward asset management, collaboration and best practice," says LGTAG. "The collaboration between public and private sectors has created new joint thinking such as the Collaborative Contracting Strategy, which has been excellent in providing tools to upskill and guide highway authorities."
However, the progress of HMEP has stalled since the removal of funding and the move to a self-management model, the report says. It observes that some councils have chosen not to adopt HMEP. LGTAG president John Lamb told LTT that this is due to a "deep-seated intransigence" at some councils. He cites the reluctance of some councils to adopt LED lighting: "Many councils have droned on that LEDs are unproven, would fail, would cost more… in reality, the spotlight is one them to prove why most councils have a clear plan to achieve 100% LED lighting while they are stuck with the mindset that wants to undertake a trial after three or five years."
He adds: "HMEP, and indeed DfT incentive funding, requires there to be a hard look at method and model of delivery. Some councils use this to really challenge what and how they do things while others fail to do this."
Lamb says it is time to end the culture that encourages contractors to submit unsustainably low bids. "Often this is driven through poor procurement and, sadly, too many councils lead a race to the bottom where price is placed above quality. Lack of experience and a poor understanding of the need for long term partnering inhibit innovation." Price tends to account for 80% in scoring criteria, which is too high, says Lamb. He suggests criteria should be set at 50% price, 40% quality and 10% social value. "There should be more focus on references and transparency on real outturn costs of projects and scope to discuss how and why given projects escalated in price."
Government funding has gone down since the merger of Local transport bodies and Local Enterprise Partnerships in 2011, Lamb points out. "Growth Deal 1 saw many transport schemes funded due to their strong evidence base, shovel readiness and DfT being heavily involved. In contrast, Growth Deal 3 was a much reduced pot, with less funding for transport."
Long lead times for delivery of major infrastructure calls for new "pump priming" to develop sustainable solutions for key priorities such as more homes, better jobs and more active travel, he says.
The true legacy of LSTF
The success of the Local Sustainable Transport Fund (LSTF), in which the DfT distributed £540m in grants between 2011 and 2015, should be recognised, says Lamb. "LSTF was shown to be well received and created sustainable ways to meet the needs of growing economies. Major projects such as HS2 and the Lower Thames Crossing must think wider than 'rail' or 'road'. Transport choice must be reconsidered through new optics of the national obesity crisis, declining air quality and the cost of congestion."
Developing public realm that supports cycling and walking would release capacity for good economic growth, Lamb believes. "People need mobility. They do not need to drive to create economic wealth. Value of timesavings in building new roads is seen as 'wealth producing' but these inter-urban roads dump more traffic onto arterial roads in towns and cities. Local trips that might switch to cycling, walking and electric cargo bikes etc might move from those arterial roads and release capacity for longer distance trips."
There is a need for sustained investment to improve safety and road safety education, says Lamb. Bikeability cycle training should be funded to allow all children "access to this key cure to obesity and tackling school run congestion". Cycling and walking is "often an afterthought" in local maintenance programmes. "Our footways should provide a universal service that should be accessible by all. In addition to dedicated cycle routes, the 1.5m 'gutter zone' needs new thinking, new funding and new approaches to tackle gullies to create a smoother, safer and more visible asset."
Transforming the Narrative: Better Roads Smarter Travel 2025