TfL maps out plans for people-friendly streets at Nine Elms
01 November 2018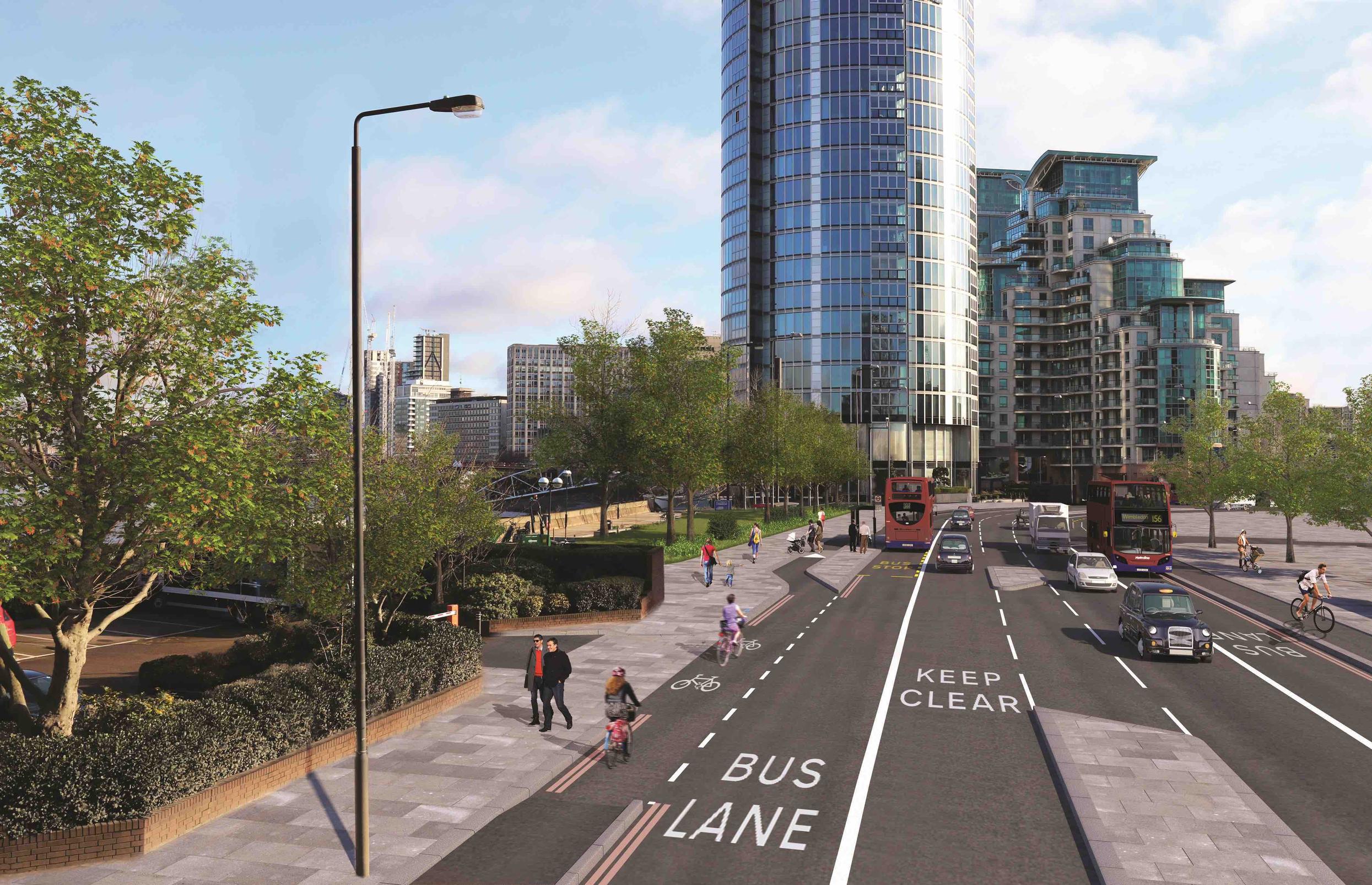 A 2.5km stretch of Nine Elms Lane and Battersea Park Road will be redesigned to make the streets more people-friendly, says Transport for London (TfL).
The proposals include: a new substantially segregated cycle route connecting to Cycle Superhighway 8, which runs between Wandsworth and Westminster; signals and junctions designed to separate cyclists and motor vehicles by time or space; wider pavements; 23 new or improved pedestrian crossings; and improved bus lanes.
The proposals will be funded by local developer contributions. In total, more than £1bn of new transport and social infrastructure is being delivered across Nine Elms on the South Bank as it transforms from a largely light industrial area into a new central London district.
The scheme has been divided into seven sections, with sections one to three along the western sections of Battersea Park Road and sections four to seven along the eastern end of Battersea Park Road and Nine Elms Lane.
The western sections of the route were not supported as well as the eastern sections in the consultation. TfL are reviewing the designs for this section, with a view to delivering greater protection for cyclists and maintaining a key public transport interchange.
Subject to securing approvals, construction is likely to take place in 2020 and 2021. TfL and Wandsworth Council will coordinate with other work in the area with the aim of integrating proposals to cut costs and minimise disruption.
TfL has also installed temporary upgrades to cycling and pedestrian infrastructure to protect vulnerable road users during the major development of the area.
Will Norman, London's walking and cycling commissioner, said; "I'm pleased that the plans for the eastern section of Nine Elms will be progressed including wider pavements, new and improved crossing points and segregated cycle lanes. Feedback from the consultation will enable us to improve proposals for the western section, bringing further benefits to pedestrians and cyclists. This scheme will enable more people to walk and cycle, reducing car use which is crucial to cleaning up London's toxic air."