Car Free Day to encourage residents to reclaim the streets
19 September 2018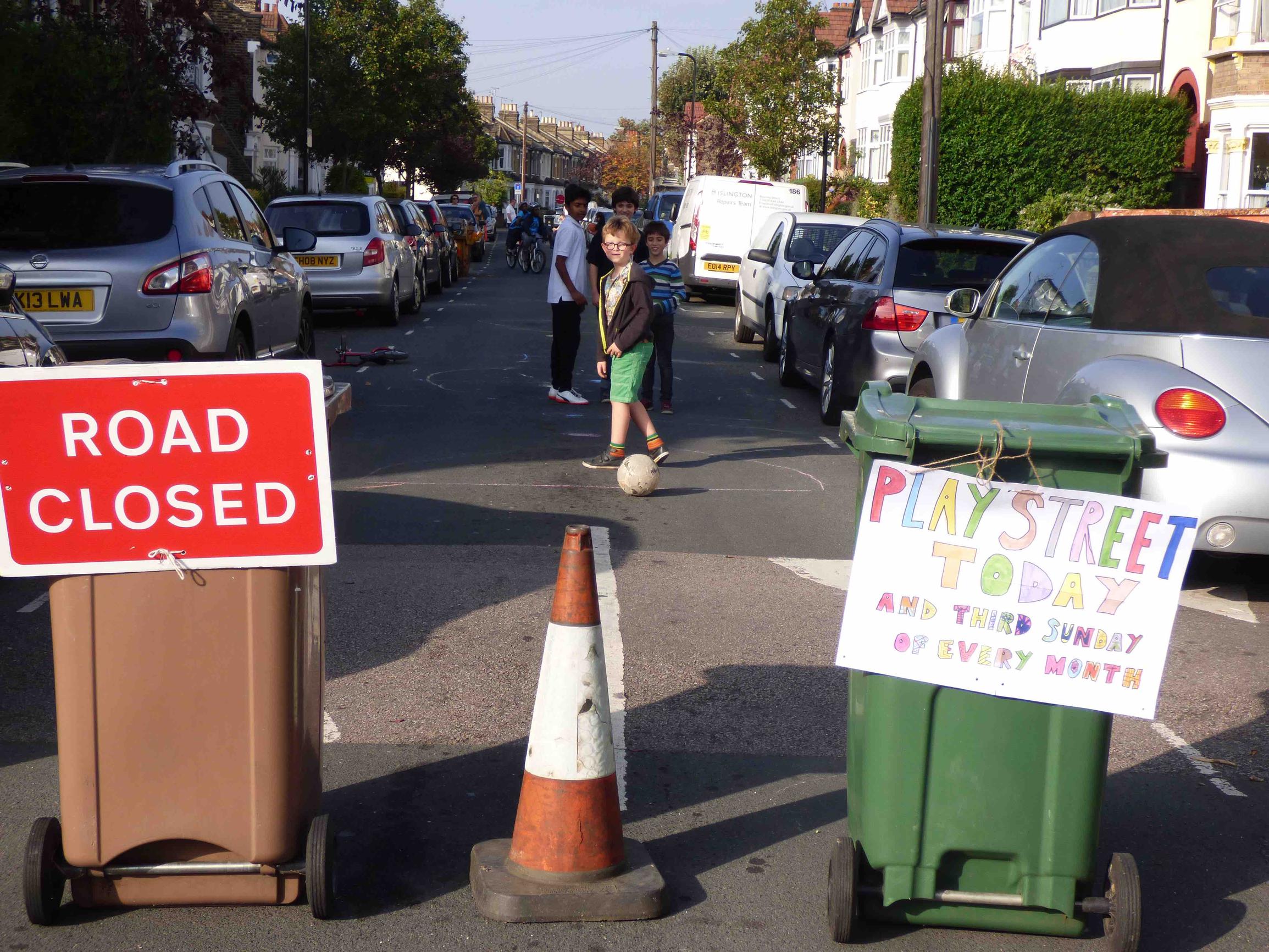 Around 50 streets in the capital will be closed to traffic on Sunday 22 September to mark World Car Free Day.
Mayor of London Sadiq Khan and Transport for London (TfL) are backing London Play, the charity that works to give children the freedom to play by shutting roads to traffic.
The charity helps residents to organise Play Streets, where roads are closed to traffic a few hours once a week or month to provide a safe space for children to play outside with their friends. Play Streets also encourage a sense of community by giving neighbours the opportunity to meet.
Supporting streets without cars' is part of the Mayor and TfL's efforts to make London's communities greener, healthier and more attractive places to live, work, play and do business.
Heidi Alexander, deputy mayor for Transport, said: "Londoners will be able to enjoy more than 40 streets without traffic noise and exhaust fumes on World Car Free Day. Our support for London Play will transform neighbourhoods for families and offer a valuable opportunity to inspire long-term change, helping build on our work to reduce reliance on cars and clean up the capital's dangerously polluted air."
Christina Calderato, head of delivery planning at TfL, said: "We're really pleased to be working with London Play and the boroughs to transform residential streets into traffic free zones for World Car Free Day this September.
"We hope that in doing so, people will start to view streets as valuable public spaces, where you can also meet, play, walk and cycle. By creating Healthy Streets, we aim to improve the quality of life for everyone in London."
Fiona Sutherland, deputy director at London Play, said: "Streets make up 80% of London's public space, a valuable community resource which has largely been given up for the sole use of cars, parked or moving.
"Play streets are a simple concept giving local residents the opportunity to temporarily reclaim that space to come together informally with their neighbours, get active, build friendships and stronger communities as a result. We hope Car Free Day will inspire more people to start regular play sessions on their streets."
The Royal Borough of Greenwich is one of seven boroughs to share funding from the Mayor's £114m Liveable Neighbourhoods programme, which supports boroughs to improve their local environments, enabling walking, cycling and the use of public transport.
Their successful bid to transform the area was in part due to their commitment to making the making the town centre better for walking and cycling.
This will be promoted during their car free event in Greenwich Town Centre on World Car Free Day. The event will feature street performers, live music and children's activities, as well as trials of electric bikes and cycle checks.
Danny Thorpe, leader of the Royal Borough of Greenwich, said: "Our long term vision is to remove traffic from Greenwich town centre permanently, making it cleaner and safer to walk and cycle.
"Reclaiming roads from cars means healthy streets with space to walk, play, sit and relax. I would encourage everyone to come along and take part in the festivities to support local businesses and help us shape our plans."
Feryal Demirci, deputy mayor of Hackney, said: "We are proud to have introduced Play Streets to London back in 2012, and now have over 40 operating in the borough.
"This World Car Free Day, we're partnering with Hackney Play Association to run over a dozen Play Streets simultaneously across Hackney, showcasing their transformative power to reclaim streets for play and promote walking, cycling and better air quality."
TfL's Liveable Neighbourhoods programme provides a further opportunity for boroughs to bid for funding to deliver long term projects that encourage walking, cycling and the use of public transport, in line with the
The programme will provide grants of between £1m and £10m for a wide range of community-supported projects, which could include the creation of green spaces, new cycling infrastructure, redesigned junctions and the widening of walking routes to improve access to local shops, businesses and public transport.