Greater Manchester trials bike hangars in Salford
13 September 2018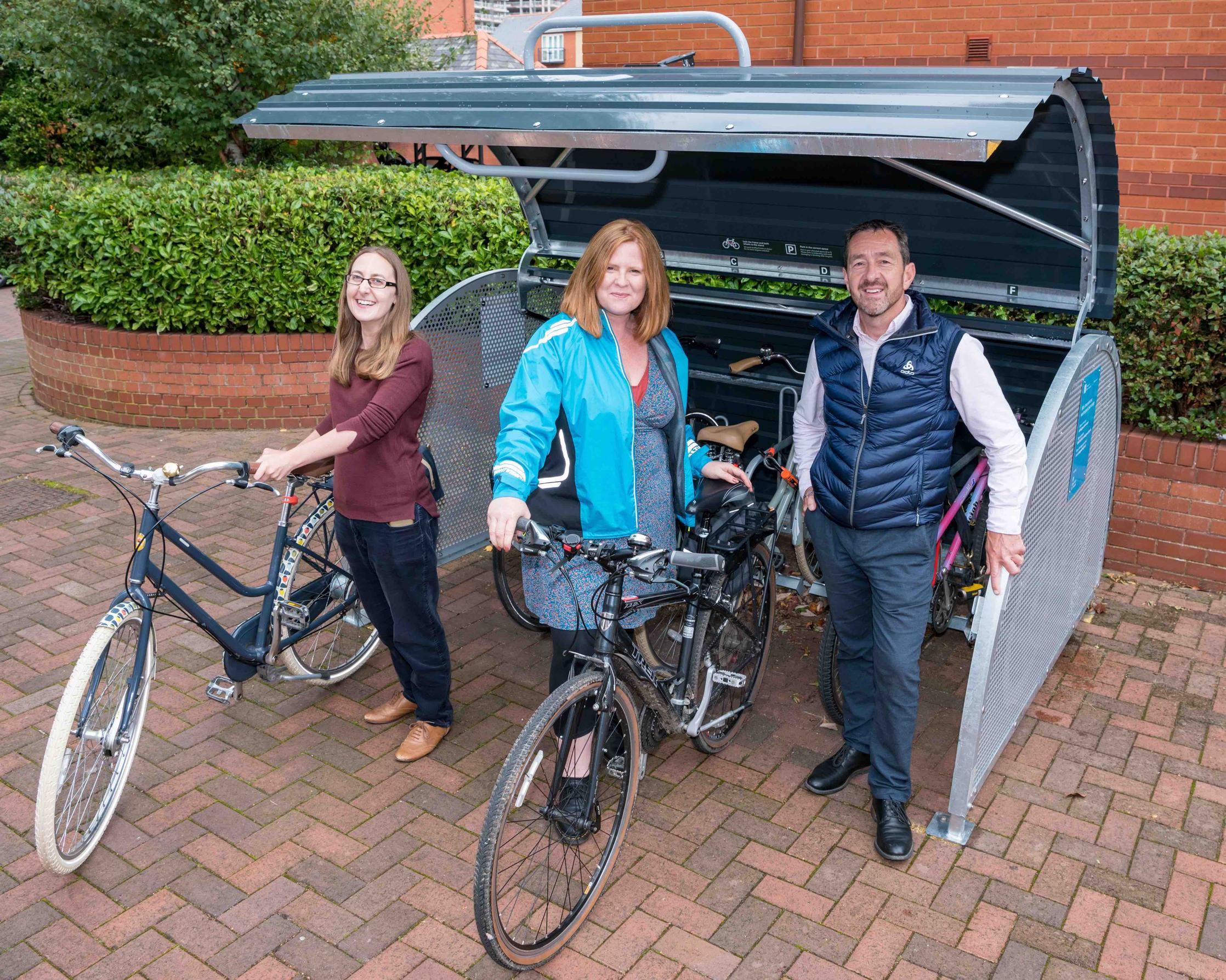 Bike hangars have been installed in Salford, Greater Manchester, for residents with little or no internal space to store their cycles. Transport for Greater Manchester (TfGM) and Salford City Council are piloting the scheme, with the initial installation of 11 Cyclehoop hangars. The hangar - which is designed to protect bikes from harsh weather conditions, theft and vandalism - can store six bikes.
Initially, the annual fee will be subsidised at £20 per year for the first two years, before going up to £40 a year. There is also a £25 key deposit.
Greater Manchester cycling and walking commissioner Chris Boardman (pictured) says: "Bike parking at home is a crucially important factor in getting more people to ride. If an everyday parking solution is not convenient, secure and low-cost, they will simply decide it's too much hassle.
"Bike hangars are a fantastic addition to residential streets – I'm sure thousands of Greater Manchester residents would like one outside their house. I'll be following the Salford pilot with interest and I hope that the idea catches on across the city-region," Boardman said.
Roger Jones, Salford City Council's executive support for transport, said: "The bike hanger scheme is a new way to make it possible for residents to own a bike who may not have the storage for it.
"Feedback so far has been positive and we hope the trial is a huge success."
The pilot scheme is funded through the DfT's Cycle City Ambition Grant.
Find out more about the scheme here.