Ford's Chariot shuttle service moves into London company and campus market
03 September 2018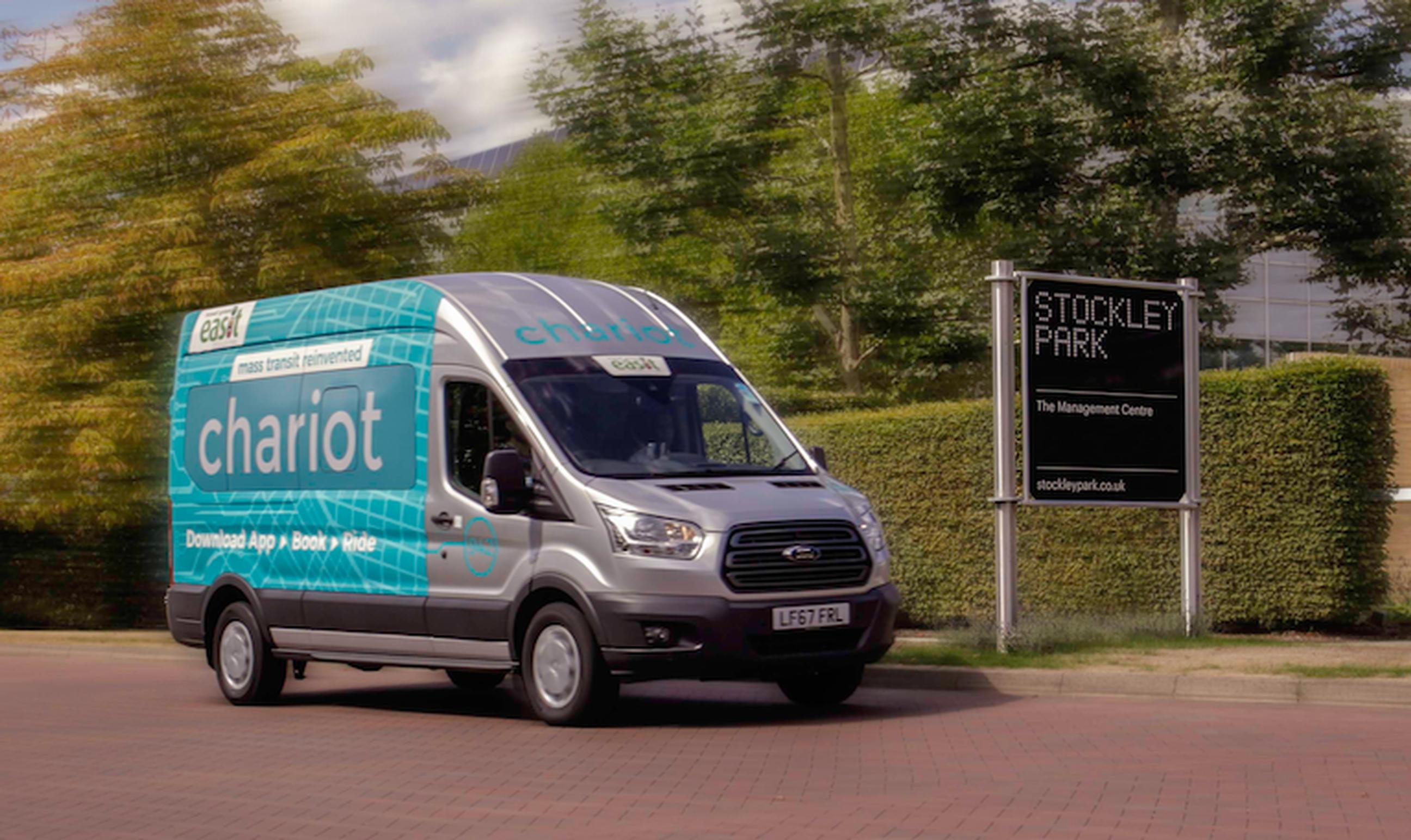 Chariot, Ford's ride-sharing shuttle service, launched its first European routes tailored for companies and campuses in London.
Chariot uses Ford Transit vans in a minibus mode to provide a ride-sharing service that connects commuters living and working in areas underserved by public transport with nearby transit hubs.
The Chariot service was launched in London earlier this year with four routes designed to complement the city's existing public transport system.
The new Chariot route is a collaboration between Ford and sustainable transport group easitNETWORK.
The service is available for commuters travelling between Stockley Park – near to Heathrow Airport on the outskirts of west London – and Hayes & Harlington Station, a major transport hub served by TfL Rail, National Rail and, from next year, the new Elizabeth Line.
The service extends to the Stockley Park business park, which is the 150-acre campus that accommodates more than 7,500 employees from a variety of major businesses including IBM, Apple and BP.
Chariot is now expanding its focus to serve companies and out-of-town campuses where access by public transport can be difficult. By cutting the reliance on cars to get to work, Ford says that Chariot reduces the number of vehicles on the road and so improves commutes for everyone.
Sarah-Jayne Williams, Ford's director for smart mobility in Europe, said: "Companies know that a good daily commute can make a real difference to their employees' quality of life, and the quality of their work. With Chariot we're providing a comfortable, modern and efficient transport service that we think will benefit staff, their employers and – by helping to reduce traffic – the city around them.
"Employers based in locations with less convenient public transport face challenges attracting and retaining the best talent, while on average, taking everything into account, it costs £30,000 to replace an employee who leaves. Furthermore, staff who work for firms that minimise the stress and expense of their commute find their companies to be more attractive places to work."