Dangerous cycling offence being considered by government
14 August 2018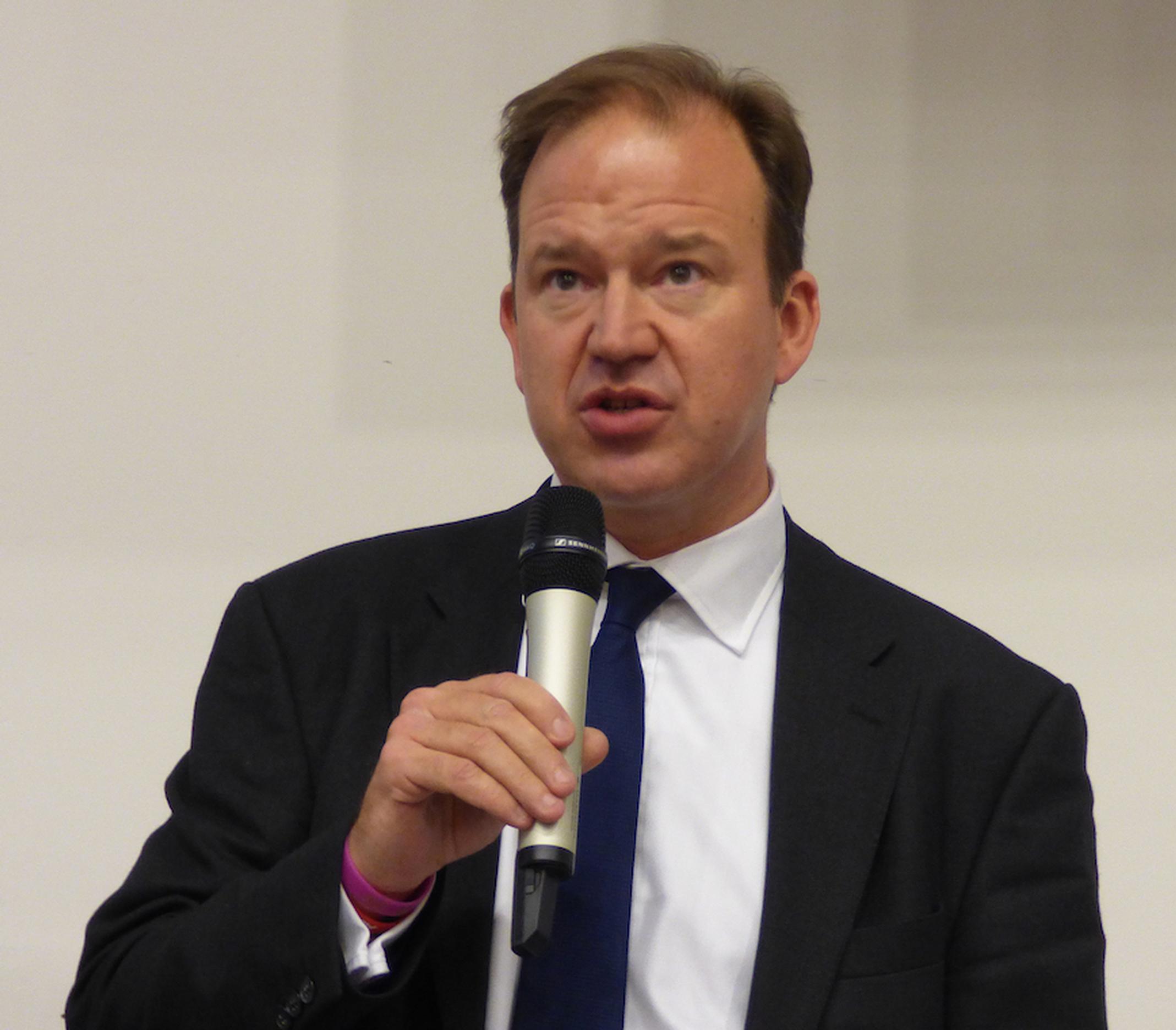 New laws to crack down on dangerous cyclists have been proposed in a new government consultation. The new offence would be equivalent to causing death by dangerous driving.
The government says the three-month consultation would complement proposals announced in June for a crackdown on dangerous drivers who pass cyclists too.
Transport minister Jesse Norman said: "In recent weeks we have announced a range of measures designed to protect vulnerable road users such as cyclists and pedestrians. These include new measures to combat close passing, training for driving instructors, better collision investigation and £100m in new investment through the Safer Roads Fund.
"Now we are taking further steps. These include a consultation on new cycling offences, further work on national guidance on cycling and walking infrastructure, and improvements to the Highway Code."
In 2016, three pedestrians were killed and 108 seriously were injured or seriously injured after being involved in collisions with pedal cyclists, according to government figures. Matt Briggs, whose wife Kim was killed by a cyclist in 2016, said: "I welcome the government's proposals for new legislation around causing death and serious injury by dangerous and careless cycling. This public consultation is an important step towards updating the arcane laws that are currently being used to prosecute cycling offences.
"I would urge people to contribute to the consultation and of course to support the proposed changes to the law."
The government's plans prompted criticism from Cycling UK. The charity said the proposals were merely "tinkering around the edges" of what should be a full-blown and urgently required road safety review.
Cycling UK believes that cyclists and pedestrians are regularly being failed by the existing laws on careless and dangerous driving, with only 27% of drivers convicted of death by careless driving being given prison sentences - on average, of only 14 months, says the charity.
Duncan Dollimore, head of campaigns Cycling UK, says: "Adding one or two new offences specific to cyclists would be merely tinkering around the edges. If the government is serious about addressing behaviour that puts others at risk on our roads, they should grasp the opportunity to do the job properly, rather than attempt to patch up an area of legislation that's simply not working."
Anita Konrad, national director at the cycling and walking charity, Sustrans, England, says: "The case for a new offence to tackle dangerous and careless cycling must remain proportional. In 2016, 448 pedestrians were killed on our roads but cyclists were only involved in three of these cases.
"Every death is a tragedy but we must remember that people on bikes are vulnerable road users, too. There is an urgent need to ensure that the justice system is able to deal appropriately with careless and deliberately dangerous behaviour by all road users."
Konrad adds: "We are pleased that the DfT has recognised the importance of the National Cycle Network by investing in supporting the demonstration projects. This is a critical first step in upgrading the NCN, which is vital for everyday journeys by foot and by bike, leisure and tourism.
"The Network will need continued support from government and other partners to help bring all its parts up to a standard that ensures that it is a resource for everyone."
Former world and Olympic cycling champion, Chris Boardman, now Greater Manchester's cycling and walking commissioner, wrote a piece for the Independent in which he expanded on his reaction to a tweet from the Conservative Party which included an image with the caption, "We're cracking down on dangerous cycling."
The tweet was subsequently deleted, with transport minister Jesse Norman apologising for it, but as Boardman wrote, "the damage was done. The evidence suggests that too many people in Westminster do not consider cycling – a pollution-free, health-giving, low-cost mode of transport – important."
He pointed out: "You are more likely to be killed by Christmas decorations than by somebody on a bike," and cited government statistics highlighting that the vast majority of road deaths are caused by motorists.
We are making roads safer for all, says DfT
The DfT is also gathering evidence on the effectiveness of current laws on pavement parking to address safety issues concerning cyclists, pedestrians, and other vulnerable road users.
In June, the DfT announced plans for a £500,000 pilot scheme, which offered driving instructors bespoke training to endure cyclists' safety is uppermost when they teach new drivers.
Earlier this year, the department also awarded more than £7m of funding as part of the first response to the Cycle and Walking Safety Review, says the DfT. The funding will be spent on a range of improvements to encourage more people to cycle safely as part of their everyday journeys.
Academics voice concern over cycling offence proposal
A group of academics have signed a letter to Jesse Norman saying that the government should widen its review of possible new cycling offences, they include:
Professor John Parkin, Professor of Transport Engineering, University of the West of England, Bristol
Dr Rachel Aldred, Reader in Transport, University of Westminster
Dr Kiron Chatterjee, Associate Professor of Travel Behaviour, University of the West of England, Bristol
Dr Tom Cohen, Senior Research Associate, Centre for Transport Studies, University College London
Professor Peter Cox, Professor of Sociology, University of Chester
Dr Audrey de Nazelle, Senior Lecturer, Centre for Environmental Policy, Imperial College London
Dr Eva Heinen, University Academic Fellow, University of Leeds
Dr Tim Jones, Senior Research Fellow, Oxford Brookes University
Dr Robin Lovelace, University Academic Fellow in Transport and Big Data, University of Leeds
Professor Glenn Lyons, Associate Dean, Faculty of Environment and Technology, University of the West of England, Bristol
Professor Jennifer Mindell, Professor of Public Health, University College London
Professor Graham Parkhurst, Director, Centre for Transport and Society, University of the West of England, Bristol
Professor Miles Tight, Professor of Transport, Energy and Environment, University of Birmingham
Dr Ian Walker, Associate Dean (Research), Faculty of Humanities and Social Sciences, University of Bath