Call to boost London's river buses
08 August 2018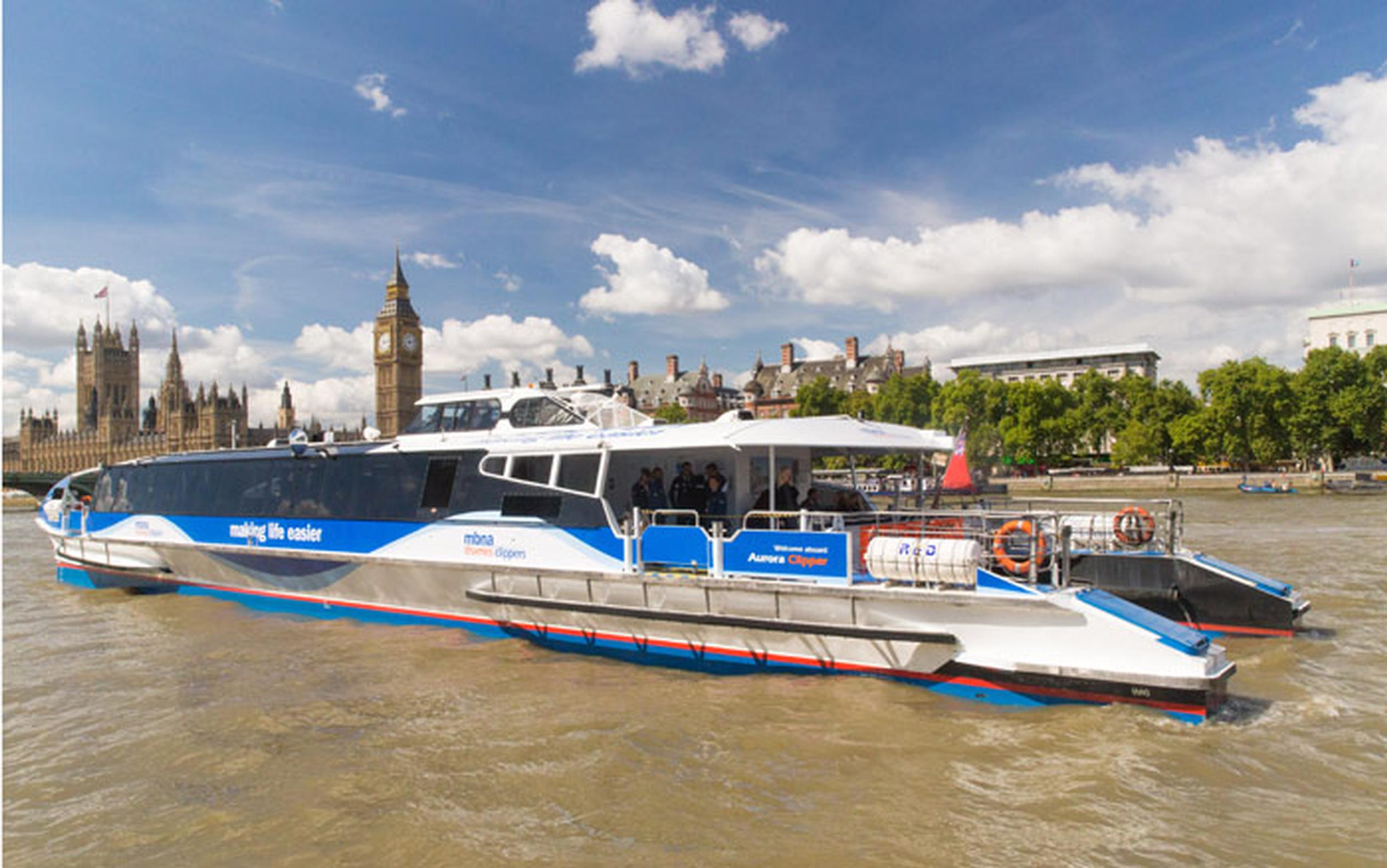 The Mayor of London is being urged to make better use of the River Thames, which is currently an underutilised transport resource running through the heart of the capital.
The London Assembly Transport Committee has written to Sadiq Kahn asking him to champion the expansion of river transport services.
Though passenger journeys have been increasing, the committee believes a number of issues need to be addressed to achieve the Mayor's and the Port of London Authority's (PLA) target of doubling passenger journeys on the Thames.
Since 2010, the total number of journeys on the Thames has increased from 6 million to 10 million. Transport for London (TfL) says it is on track to meet its target for 12 million journeys by 2023.
Regular and commuter journeys on the River Bus currently account for between 20% to 30% of total passenger journeys on the river, the committee said.
River Bus services run from 22 piers between Putney and Woolwich, there are five routes, all operated by MBNA Thames Clippers. The committee thinks it is essential for River Bus services to be given more support.
The committee's letter recommends:
The creation of a River Ambassador to provide the leadership required to help promote passenger transport on the river
Improving publicity plus increased passenger information and accessibility for this resource
Transport for London should address congestion around piers in central London
A reduction in harmful emissions from river vessels.
Caroline Pidgeon, chair of the London Assembly transport committee said: "London's river has fantastic potential to enhance our transport network, but it is being underutilised. What it needs is a champion to establish the River Bus as a key part of London's transport network and to invite investment for new infrastructure or upgrades.
"We would like to see more emphasis on increasing regular and commuter journeys on the River Bus. Accessibility also needs to improve, as there are a number of smaller piers that are not accessible, Also TfL needs to actively manage congestion around the central piers.
"We want to see a boom in river travel but don't want to undermine efforts to reduce dangerous emissions. So, river-specific emissions standards need to be developed to reduce all river vessel pollution. What could be more charming than taking the Thames to work?"