Enfield council adopts protection panels on vehicle fleet
06 August 2018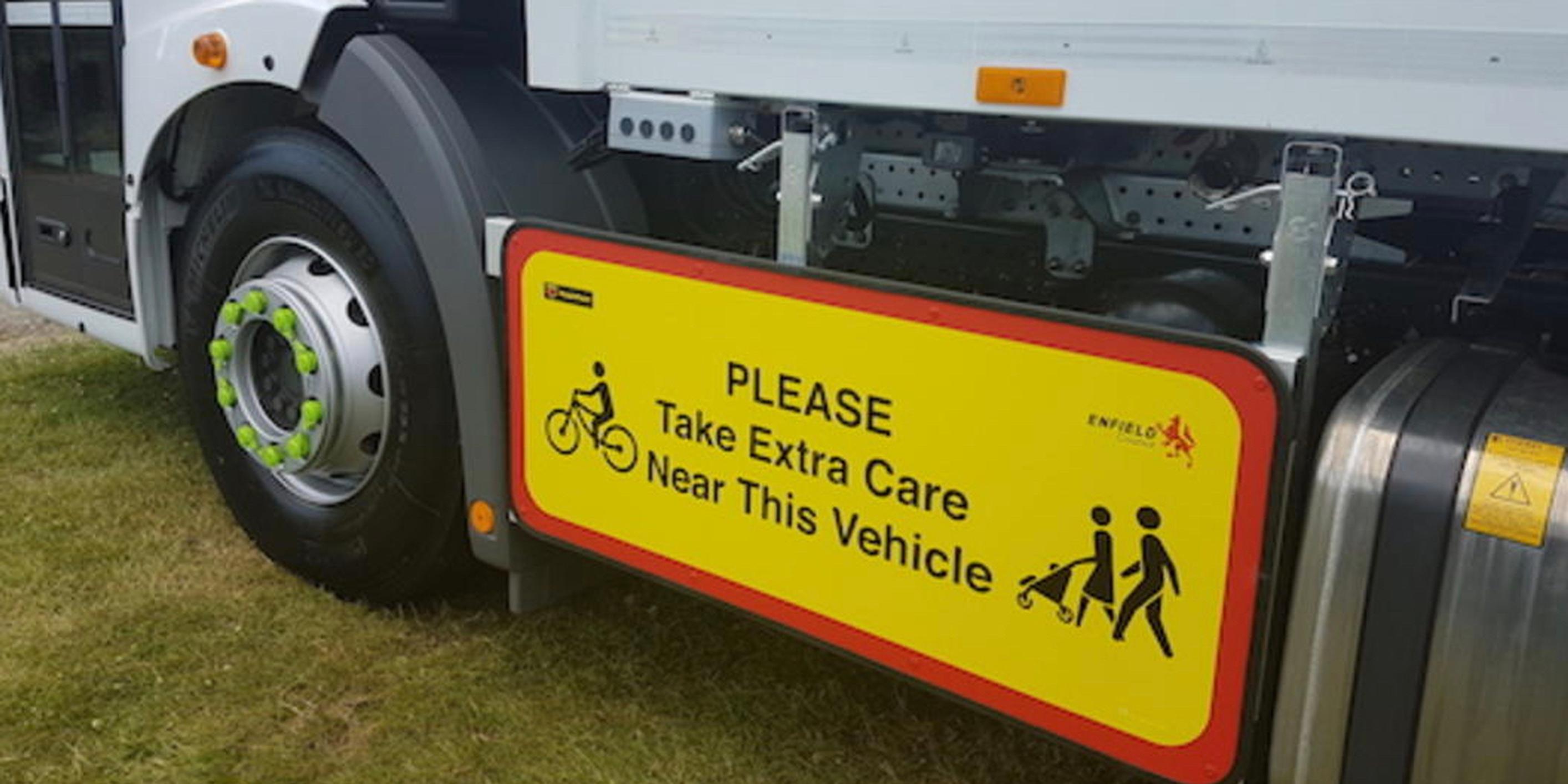 The London Borough of Enfield has fitted purpose-built safety devices to its vehicle fleet to prevent fatal collisions with cyclists, pedestrians and motorcyclists.
The panels were designed by a former police officer who attended many collisions during his time with the Metropolitan Police.
The PeoplePanels are designed to prevent people from going under a lorry. They fitted to the sides of lorries, with prominent warning signage and significantly reducing the risk of injury during a collision.
Produced by Dawes Highway Safety, PeoplePanels feature prominent warning signs with messaged warning people to stay away from the near side of the vehicle at junctions.
The PeoplePanels were developed by former Metropolitan Police motorcycle sergeant James Dawes, who is now managing director at Dawes Highway Safety.
Dawes said: "Prominent warning signage displayed on the side of large vehicles helps prevent collisions happening because it draws people's attention to danger zones and politely reminds them to take extra care near the vehicle, that's why it forms part of the mayor's 'Direct Vision Standard for London', which is due for launch in 2019."
Enfield is the first local authority in the UK to adopt the PeoplePanels.
"We have worked in close partnership with Enfield Council to create a panel design that truly reflects Enfield's commitment to enhancing road safety. By choosing this type of panels Enfield has gone even further than basic fleet safety expectations by combining enhanced visibility with specially manufactured and impact tested flat panels that completely cover traditional 'open rail' side guards.
"These panels effectively close the gaps people could fall into during a collision where they risk becoming entangled and suffering serious or even fatal consequences. This is an important step forward in protecting vulnerable road users in London and follows examples set in New York, Washington DC and Boston where upgraded side-guards are fitted on all municipal vehicles.
"Having witnessed and attended many serious collisions in my former career I am delighted that Enfield have chosen to make our streets safer and lead the way for municipal operators in the UK."