Projects aiming to broaden the appeal of cycling to get TfL grants
01 August 2018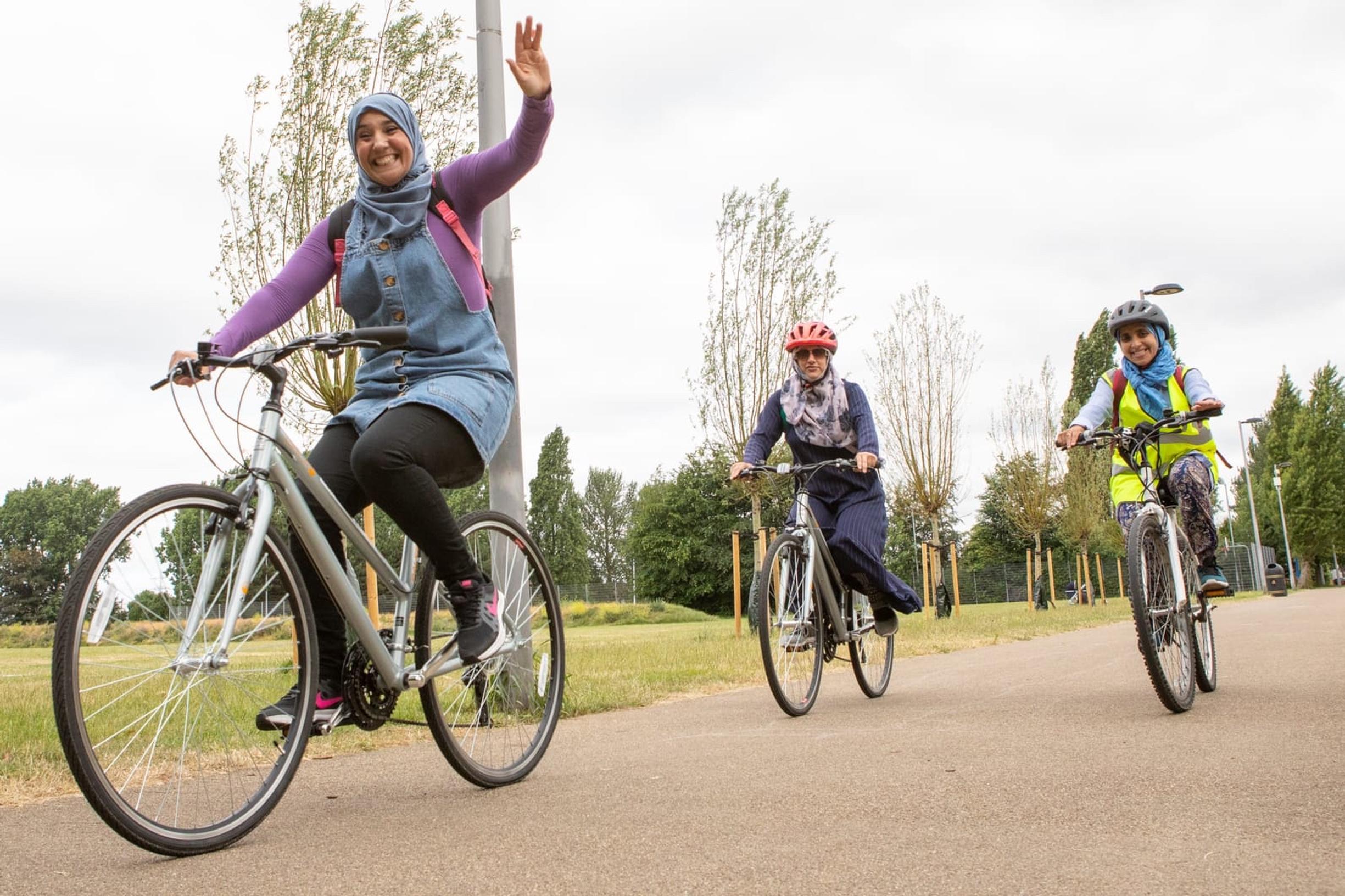 Transport for London is offering grants to schemes to help groups in the capital that face barriers to cycling. The Cycling Grants London (CGL) programme, funded by TfL and run by environmental regeneration charity Groundwork London, is offering a total of £240,000, which will be available to up to 30 groups. Projects will receive up to £10,000 over a three-year period to support groups that do not cycle due to barriers relating to income, health, ability, skills and access to information or equipment.
This is the fourth year that TfL has offered the grants, which will bring the total up to more than £800,000 in grants offered since the programme was launched. In 2015 funding totalled 134,296, in 2016 it was 190,741 and in 2017 projects received 267,737.
A TfL spokesman confirmed that further grants will be made available next year. "TfL are always investing in making walking and cycling more accessible for all, as part of the Mayor's vision for 80% of journeys in London to be made by foot, cycling or public transport," he said.
Since the programme began, 90 projects have encouraged more than 14,000 people to cycle, says TfL. One of the projects to received a grant is Limehouse Women's Cycling (pictured above), which is aimed chiefly at helping Bangledeshi women to get cycling. One of those that took part in the project, Momtaz Begum-Hossain, said: ''I never learnt as a child, and when I became an adult so many other distractions came along that my cycling goals were forgotten about. I enrolled in a free 12-week women's cycling course, I absolutely loved the cycling part and seeing the others all grow and develop as the weeks go on.''
Other projects that have received grants include:
Wheels for Wellbeing has run five projects since 2015. The charity has worked with children, adults and older adults with health difficulties and provided cycling opportunities for those groups.
Trailnet, a not-for-profit company that promotes outdoor physical activity. It is running a three-year bike recycling project at the Becontree Cycling Centre in Dagenham, Essex.
Carry Me Bikes is a project that helps families with young children to overcome the barriers to cycling. The social enterprise has worked with communities in Hackney to enable families to try various options for cycling with children.
Pro Bike, a bicycle training and servicing enterprise which runs a range of activities including: repairing, servicing and refurbishing bikes; bike mechanics training; and upcycling bike parts.
Staynton Brown, TfL's Director of Diversity and Inclusion, says: "We're working hard to make cycling more accessible for everyone and it's fantastic to hear of so many success stories. As we enter the fourth year of this scheme, we hope to encourage even more Londoners of all ages and backgrounds to take up cycling, improving their wellbeing and London's air quality and congestion."
Applications for grants are now open at www.cyclinggrants.london and the deadline is 17 September.