Use of London cycle hire scheme reaches new heights
10 July 2018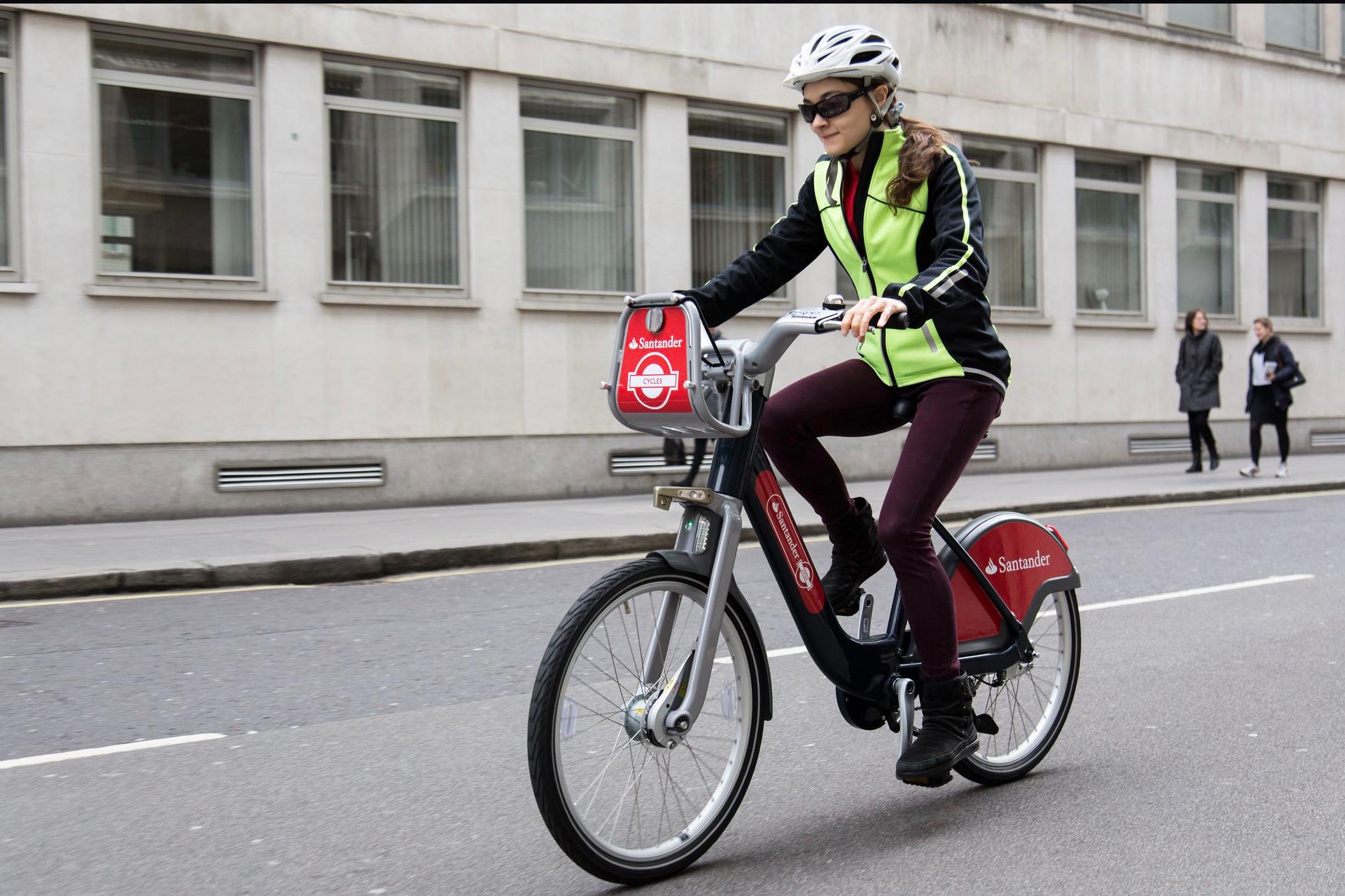 The Santander Cycles hire scheme in the capital has broken records for two months running, with last month becoming the scheme's best June to date, TfL has reported.
The 1.18m hires last month follows a record-breaking May with 1.1m hires. London's heatwave has helped encourage more people to explore the capital on two wheels, says TfL. Santander Cycles has been able to meet this demand by providing extra bikes at parks during weekends and launching a new trial in Westminster and the City to provide more bikes at peak commute times.
Alongside the focus on parks and commuter journeys, the scheme has been made available in new areas of London with the recent launch of seven new docking stations in Brixton, which has brought the scheme to even more people.
Records were also broken on TfL's Cycle Superhighways on Blackfriars Bridge and Victoria Embankment this month, where cycle counters were installed in February. These counters show that more than 1.2m cyclists have now used CS3 and CS6. The highest number of cyclists was seen on 26 June, with nearly 13,000 bikes passing the counters.
TfL's head of cycle hire, David Eddington, said: "We're seeing an unprecedented growth in cycling across the capital, and Santander Cycles is helping to support this by providing more bikes at the busiest times and locations. Whether you're travelling to work or visiting one of London's beautiful parks at the weekend, Santander Cycles provides an active, healthy and sustainable way to get around this wonderful city."
Will Norman, London's walking and cycling commissioner, said: "It's fantastic to see record numbers of people enjoying cycling in this summer weather. The Santander Cycles are a brilliant way to experience London. I'm delighted that the increased availability of our new lighter model has led to even more commuters and visitors making the most of them."
TfL is currently running a stacking trial that will increase the docking and hiring capacity in the morning and evening peaks at two docking stations in Westminster and Liverpool Street.