MPs back third Heathrow runway
26 June 2018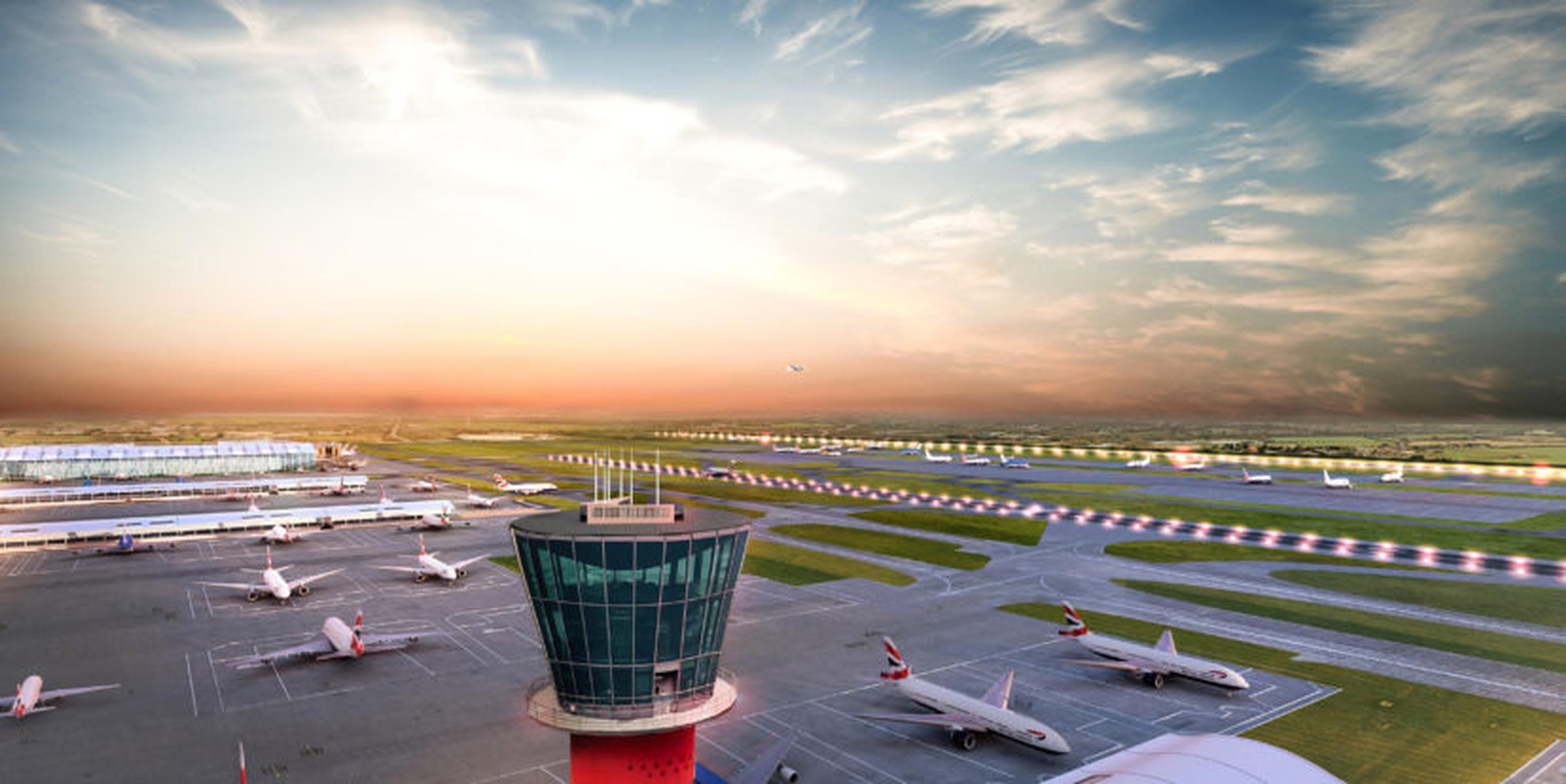 MPs have voted in favour of building a third runway at Heathrow by 415 votes to 119 – a majority of 296.
The Conservative government had instructed its MPs to back the Airports National Policy Strategy (NPS) in the House of Commons vote last night. Labour's official position was to oppose expansion, but its MPs were given a free vote. The SNP abstained.
Construction on a third runway at Heathrow could start within three years. Transport Secretary Chris Grayling has formally designated the Airports NPS, paving the way for Heathrow to now submit a formal planning application. It triggers the next step in a process that could see building work start in 2021 and the runway operational by 2026.
Grayling said: "This marks a critical step towards ensuring future generations have the international connections we need, as well as strengthening the links between all parts of the UK and our global hub. I have always been clear that this issue goes beyond party politics, and this result demonstrates the clear desire to get on with delivering this vital scheme.
"There is still much to be done, including defending this decision against the potential legal challenges, but we are absolutely committed to working closely with local communities and ensuring Heathrow stick to their promises on addressing the local and environmental impacts of expansion. Work can now begin in delivering a scheme which will create jobs, growth and new connections across the UK."
Following designation of the NPS, the next stage of the process will see Heathrow bring forward detailed proposals for planning consent, which would be submitted to the Planning Inspectorate. As part of this, Heathrow will need to carry out further consultation with local communities on the finer details of their scheme design and the associated compensation and mitigation packages.
Heathrow will continue to develop plans for the necessary airspace changes around the airport, including new flightpaths. These will also be subject to consultation with local communities, ahead of being submitted to the Civil Aviation Authority for approval.
Heathrow will also keep the Secretary of State and Parliament appraised of progress, in particular on how it will meet its commitments to the environment, communities, domestic connectivity and delivering a scheme in a timely manner that is cost efficient.
Heathrow CEO John Holland-Kaye said: "Parliament has ended 50 years of debate by deciding that Heathrow expansion will go ahead. This vote will see us deliver more jobs, create a lasting legacy of skills for future generations and guarantee expansion is delivered responsibly. We are grateful that MPs have made the right choice for Britain and today we start work to create the best connected hub airport in the world."
The government said the project will have built-in environmental protections, with the ability to fine Heathrow or ground aircraft if promises on night flights and other contentious issues are broken.
The MP's vote has been welcomed by business groups. Carolyn Fairbairn, director-genereal of the CBI, said: "Fifty years in the making, this is a truly historic decision that will open the doors to a new era in the UK's global trading relationships. Parliament's approval to build the new runway at Heathrow will lift prosperity across the country, and has long been seen as vital for firms, especially exporters.
"The race for global competitiveness is well underway and the UK must now be quick off the mark – work on the new runway should start as soon as possible. The prize is tens of thousands of jobs and billions of pounds of growth for the British economy. As the UK forges a new path to trade, we must also make the best use of existing runways in regions across the country. A truly global Britain will need increased connections and routes from the whole of the UK, now and for the future."
Conservative MPs were under orders to support the government, but Foreign Secretary Boris Johnson, a vocal opponent of the expansion of Heathrow, missed the vote because he was in Afghanistan.
However, eight Conservative MPs did vote against the government, including former cabinet ministers Justine Greening and Theresa Villiers and Greg Hands - who resigned last week as international trade minister - as well as Adam Afriyie, Sir David Amess, Bob Blackman, Zak Goldsmith and Matthew Offord.
Former International trade minister Greg Hands, who represents Chelsea & Fulham, raised concerns about air quality and night flights but said it was a "debate about being true to your word and to your election pledges".
Labour's shadow chancellor John McDonnell, whose Hayes &?Harlington is in the Heathrow flightpath, warned that villages that had existed for 1,000 years would be "wiped off the face of the earth".
Opposition to the third runway is also being expressed by a range of political voices outside Parliament.
Mayor of London Sadiq Khan said he will join a legal action brought by local councils against Heathrow Airport. Khan has previously highlighted what he regards as the many obstacles in the way, including significant environmental and noise impacts that a third runway would have on Londoners' lives, as well as concerns about funding necessary transport improvements.
A joint legal challenge against the runway has been launched by Hillingdon, Richmond, Wandsworth and Windsor & Maidenhead councils, while Hammersmith & Fulham recently indicated it would join the action. Transport for London (TfL) had been providing technical support to the councils.
Opposition revolves around issues such as health problems related to stress and sleep disturbance, with noise exposure for school children being cited as reading levels and memory recall. The mayor and councils also argue a third runway at Heathrow would also lead to even higher levels of toxic air in an area where pollution is already well above legal levels for NO2 emissions.
Khan said: "While I believe in a better Heathrow, I do not believe a bigger Heathrow is the right answer for London and I remain committed to opposing such a short-sighted decision. There are no plans on how to deal with the valid concerns about Heathrow expansion.
"This will be a critical moment, and for the sake of Londoners affected by poor air quality, disruption from noise and the costs needed to improve transport connections I will do what I can to stop these poor plans. The south-east of England is in need of additional airport capacity, but I believe the Government is pressing ahead with the wrong decision to build a new runway at Heathrow. It is my view that a second runway at Gatwick is a better option."
The London Assembly has aligned itself with opposition against a third runway. Tony Ardour, chairman of the London Assembly, said: "The London Assembly unanimously opposes the expansion of Heathrow airport on the grounds of air pollution, noise and the health impact it will have on Londoners. Together with the Mayor we shall seek to overturn this calamitous decision, which can only increase the environmental harm that the airport already creates."
Environmental groups have also flagged up their willingness to fight the runway. A dozen environmental activists staged a "lie-in" over Heathrow in Parliament's central lobby as MPs preparing to vote on the proposals.
Greenpeace UK said it was ready to join a cross-party group of London councils and Mayor Khan in his challenge against the third runway.
Friends of the Earth said in a statement: "MPs who backed this climate-wrecking new runway will be harshly judged by history. The evidence on the accelerating climate crisis, which is already hitting the world's most vulnerable people, is overwhelming - and expanding Heathrow will only intensify the misery."