Brighton bike hire scheme expands as users cycle more than 400,000 miles
22 June 2018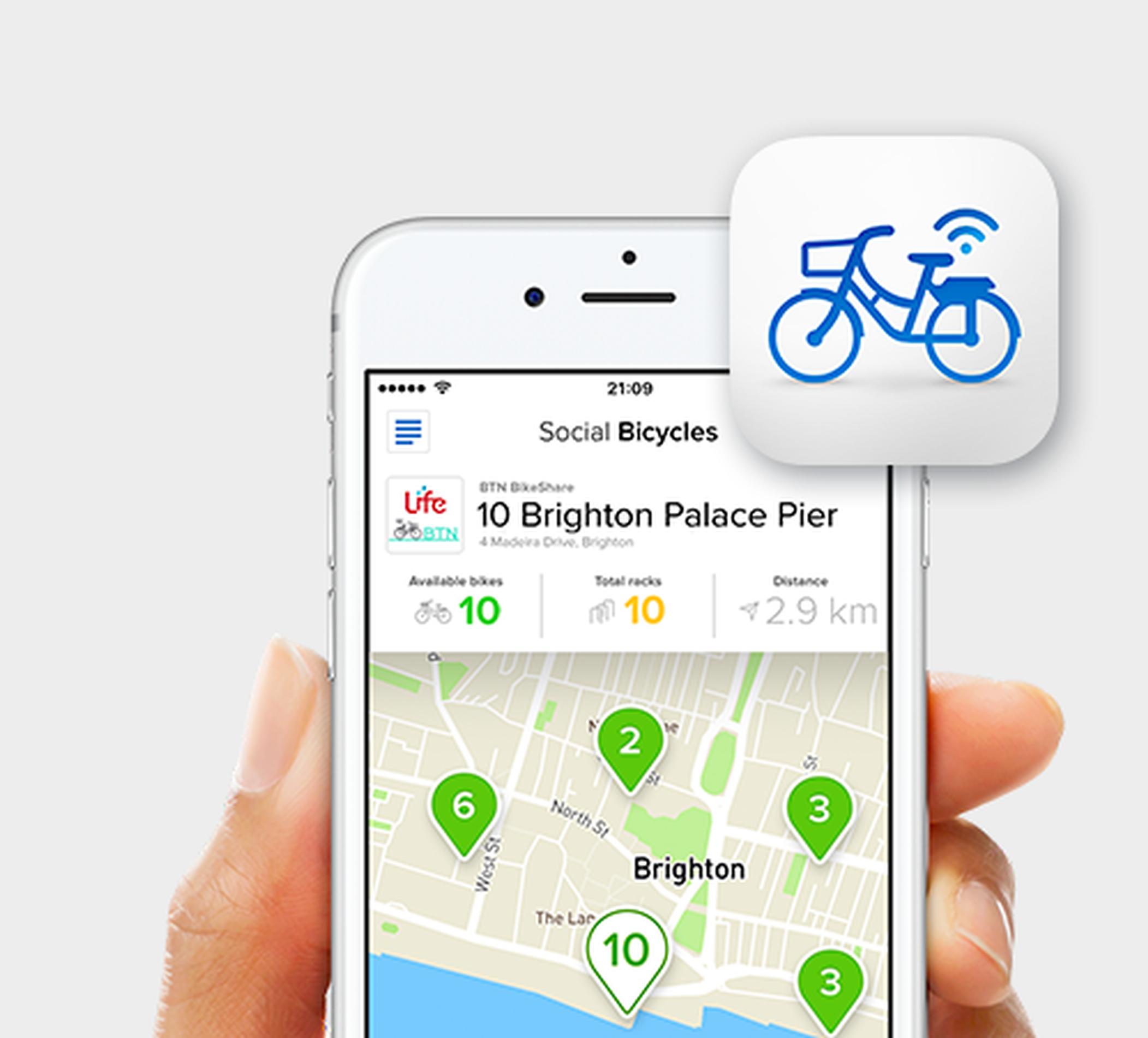 Brighton's bike share scheme (BTN BikeShare) is to expand with 120 new bikes and nine new hubs, mostly in Hove. The scheme started last September with 450 bikes at 51 sites and, in the nine months since, has attracted 35,000 subscribers. Back in March, after gaining more than 22,000 users in just six months, the scheme became the biggest in the UK outside of London, and by the end of May there had been 213,000 rentals and more than 400,000 miles cycled, according to the Brighton and Hove News.
Tim Caswell, managing director of Hourbike, the company operating the scheme, told the newspaper: 'We're thrilled to be expanding BTN Bike Share deeper into West Hove. Thanks to the ongoing support from Brighton and Hove City Council we will have an additional 120 bikes in circulation, allowing us to service even more residents, commuters and visitors without impacting the availability of the bikes elsewhere in the city.'
The Coast to Capital Local Enterprise Partnership, which part-funded the £1.45 million start-up costs along with the council, agreed to the purchase of an additional 120 bikes to enable the scheme to expand west to Boundary Road. The award-winning scheme, sponsored by American Express and Life Natural Spring Water, has seen its users have ridden a total of 225,000 miles, with the seafront proving the most popular cycle route.
Councillor Gill Mitchell, chair of the city's environment, transport and sustainability committee, said: 'Bike share is proving more and more popular as a way of getting from A to B quickly and easily. Residents living in the west of the city have been asking the council when they will get hubs in their area, so we're delighted to be able to expand the scheme and encourage even more people to cycle for their journeys around the city.'
The additional bikes will be funded from money that is still available from the initial start-up costs. Both Brighton University and Sussex University have made financial contributions that will see more bikes and hubs on university campuses.
Further expansion has also not been ruled out and the option to expand further north and east of the city will be explored.