Artificial Intelligence Transport Research Centre to open in China
20 June 2018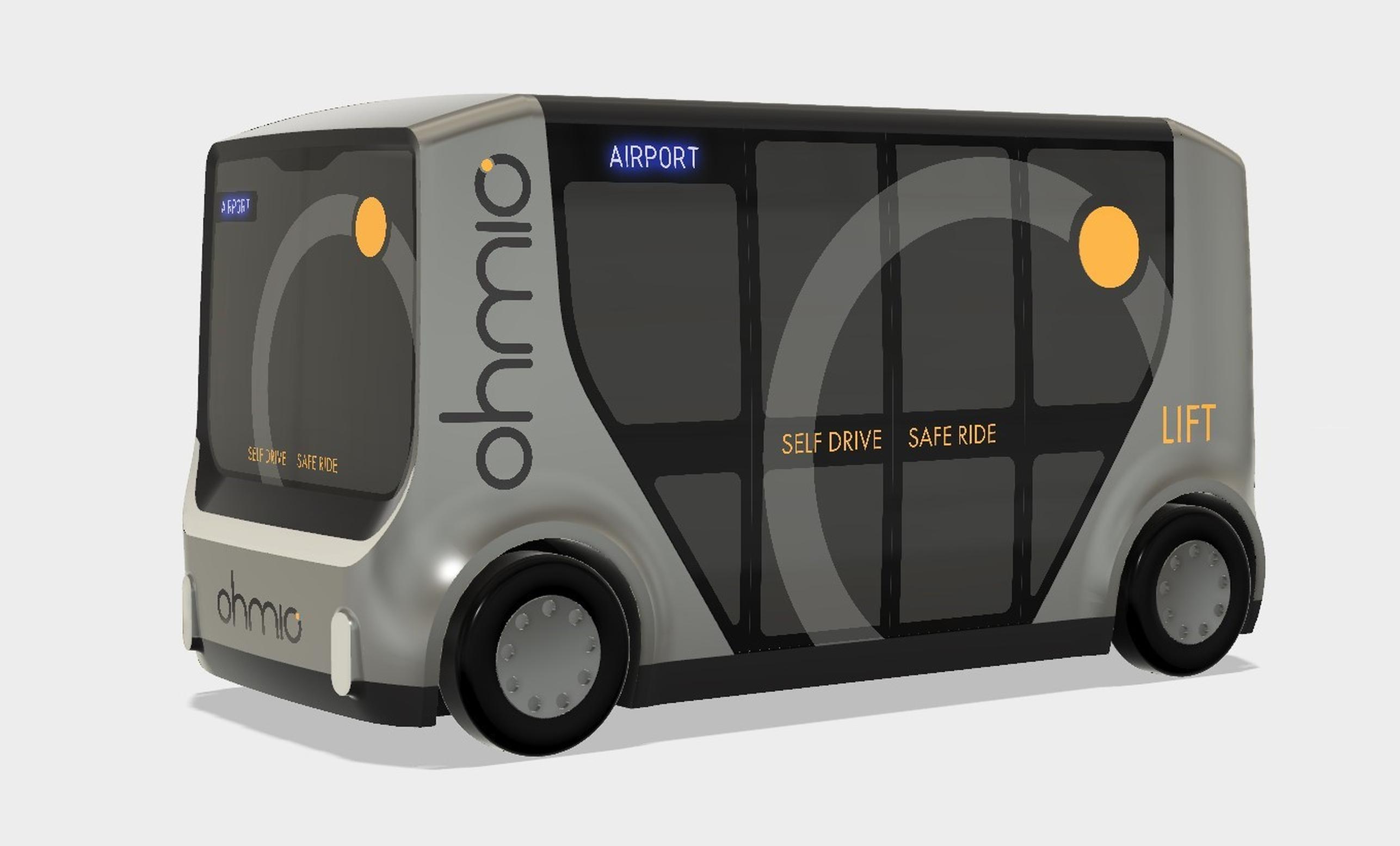 Following the release of the first fleet of proof of concept vehicles in Christchurch in 2017, along with trials across NZ and Australia with other partners and technologies, HMI Technologies (HMI), a New Zealand / Australian-based Intelligent Transportation Systems (ITS) innovator and a member of ITS UK, has developed a self driving & self-learning AV technology company called Ohmio Automotion. HMI has been a player in the ITS industry for more than 15 years and, based on its experience working with governments, communities and transport agencies, the company realised the potential of autonomous vehicles and the supporting layers of infrastructure needed.
HMI Technologies/Ohmio has recently announced a £15 million-plus investment agreement with the Heshan Industrial City Management Committee, China, to establish an Ohmio manufacturing plant for Autonomous Vehicles and an Artificial Intelligence Transport Research Centre in the City of Heshan, China.
Based in Auckland, New Zealand, Ohmio is a commercial company focused on the development and deployment of Level 4+ self drive vehicles. Mohammed Hikmet, Chairman of Ohmio Automotion, leads a team which includes more than 30 developers and technical experts from around the world, nine of whom hold PhDs. Ohmio has developed what it believes to be a world-leading self-driving system, and hopes to demonstrate this at Smarter Travel LIVE! in October.
The agreement was signed by Mohammed Hikmet, the founder and Chairman of HMI Technologies and its subsidiary, Ohmio Automotion, and the Deputy Director of the Heshan Industrial City Administration Committee, Wu Xiaoqing.
'This is another milestone for the success of Ohmio and another "vote of confidence" in Ohmio, following the signing of the Solaseado MoU in Korea earlier in Apri,' Mohammed Hikmet said after signing the agreement.
'Not only will Ohmio be able to meet its mass production requirements inside and outside of China, but this investment also adds a huge boost to our existing research activities in establishing an autonomous platform solution as part of an entire ecosystem,' said Dean Zabrieszach, CEO of HMI Technologies/Ohmio.
'New Zealand Trade and Enterprise, the New Zealand Ministry of Foreign Affairs and Trade and Auckland Tourism, Events and Economic Development helped HMI Technologies/Ohmio to accomplish this agreement and without them it would have been very difficult to achieve what we have achieved today,' Hikmet added.
'The agreement sets 1 July as a starting date. There is a lot to do ahead of us, but we are so excited to start as soon as possible.' Zabrieszach said. 'While the R&D centre in New Zealand will continue to be the main one, we look forward to the Heshan centre starting as soon as possible, under the supervision of our key technology and artificial intelligence leaders in the company.'
'Whilst this is an important milestone for the company, HMI Technologies/Ohmio regard it as a first step in the process of building the company as a global autonomous vehicle manufacturer. We will continue to work with NZTE, ATEED and MFAT to secure the company base in New Zealand and Australia, and to gain a foothold in other markets such as Europe and the US,' Hikmet said.