Metrolink offers free travel to off-peak commuters on Clean Air Day
19 June 2018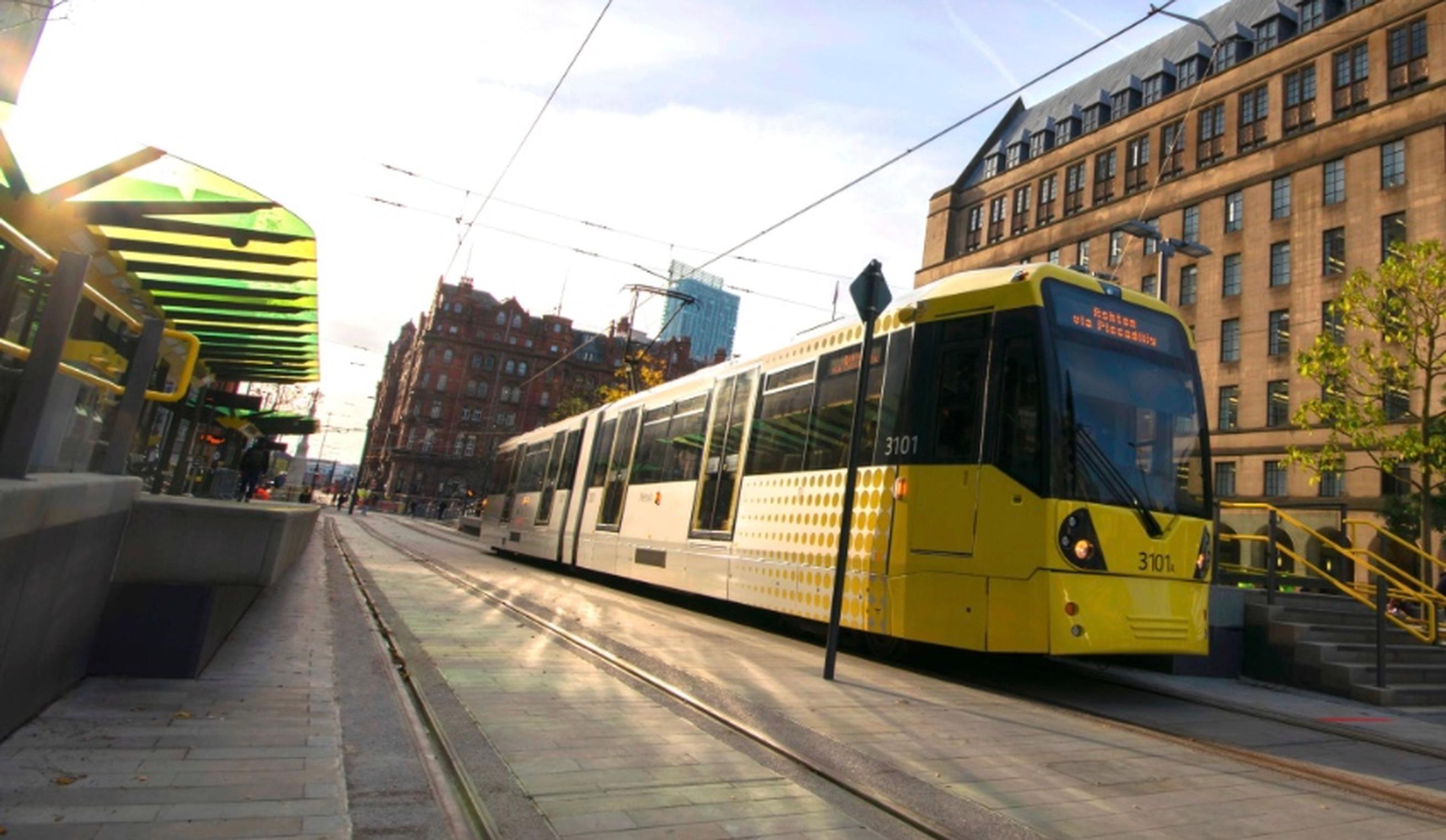 To mark Clean Air Day 0n 21 June, free travel is being offered on Manchester's Metrolink light rail service for commuters travelling before 7am and after 7pm.
The move, by Metrolink owner Transport for Greater Manchester (TfGM), is part of a drive to encourage people to think about changing travel habits to improve air quality.
TfGM wants employers to consider flexible start and end times for their staff so they can take advantage of the free travel offer.
Greater Manchester Mayor Andy Burnham is backing the region's second Clean Air Day, calling on people to pledge to make a change.
Pledges include leaving the car at home just one day a week, car-sharing when possible, working from home regularly, walking and cycling more – and encouraging friends to do the same.
Burnham said: "It's great to see Metrolink get on board the Clean Air Day campaign with this free travel offer. Short of cycling and walking, there's no greener way to travel around Greater Manchester than by tram.
"We breathe in polluted air every day and we all need to take action to help change things. If everyone makes a small change it will add up to a very big difference for local air quality. I encourage drivers to take up this free travel offer on Clean Air Day to see if tram-travel is something that could work for them."
TfGM's head of Metrolink, Danny Vaughan, added: "Our trams are zero-emission at street level and are powered by electricity produced from modern, cleaner and greener sources such as wind-power.
"While services can get busy during peak times, this free travel offer is aimed at encouraging people to think about changing travel habits.
"Choosing to travel outside peak hours, when trams are less busy, can help reduce the peaks in air pollution caused by commuter car journeys, one of the main sources of air pollution."
www.tfgm.com/air