All-female team develops road safety plan in Tower Hamlets
15 June 2018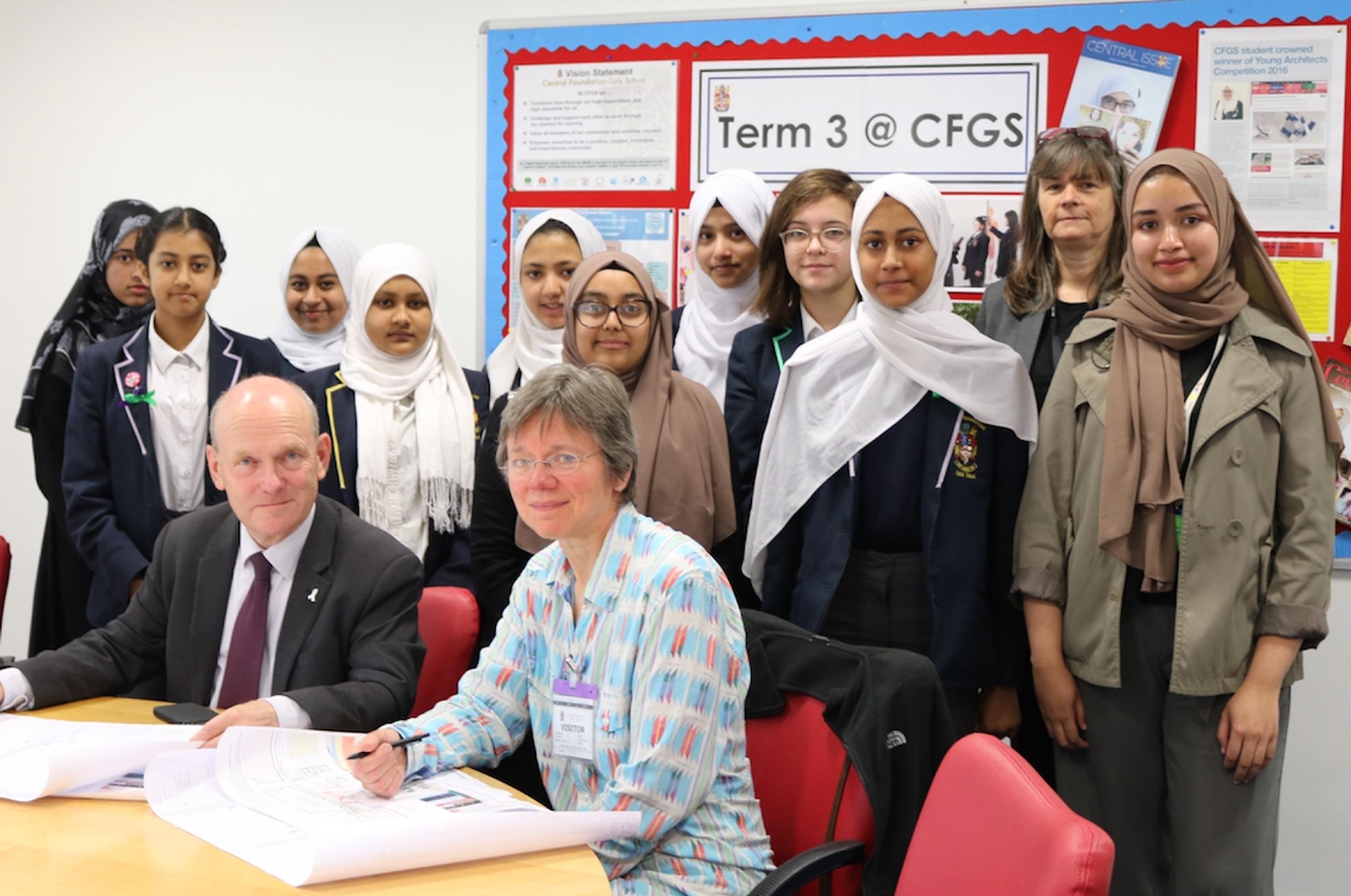 Measures to improve road safety outside a girls' school in east London have been drawn up by an all-female team. Tower Hamlets council brought in consultant Project Centre to work on the project with students from Central Foundation Girls' School (CFGS).
Supported by female managers from Project Centre, students went on a site visit, collected survey data and assessed the needs of all road users. This helped shape the proposed measures, which are now out for public consultation until 29 June.
Tower Hamlets council said that Harley Grove suffers from congestion and road safety problems during school drop-off and pick-up times. There were five crashes on Harley Grove last year, three involving vehicles failing to give way at the junction with Bow Road, said the council. In a bid to tackle this, Project Centre was appointed to work with CFGS to come up with innovative measures, which will be implemented by Tower Hamlets council.
Measures include:
Making traffic anticlockwise on Harley Grove
Narrowing the road at the junction of Harley Grove and Bow Road to discourage stopping/waiting on double red lines
Right turn ban at the junctions of Harley Grove and Alfred Street onto Bow Road
Wire-frame bollards with human figures at the top of Harley Grove (junction with Bow Road) and outside the entrance to the school to raise awareness to drivers of the students crossing, create a gateway to the scheme and to give a uniqueness to the area.
A school travel plan to encourage parents and pupils to travel to school by public transport, walking and cycling, reducing vehicle pick-up and drop-off.
Mayor of Tower Hamlets John Biggs said: "An all-female team has been pulled together to work with the students and help them understand the problem, collect data and develop and consult on the proposals.
"It's a great opportunity for students to get hands-on with a project that will improve their immediate environment as well as teach them vital skills about what it is like to work in the engineering sector where women are still sorely under-represented. I am delighted the council is working with students so they can contribute to their local community."
Managing Director at Project Centre Keith Hanshaw said: "Whilst this project ultimately aims to improve safety, it has been great for the team to work with and inspire the young women to get involved in engineering and showcase potential career options they may not have previously thought about. I hope to see them working at Project Centre in the future."
One of the students, Nafeesah Choudhury, aged 13, said: "Being a Rights Respecting School encourages us to use our voice. This encouraged me to get involved in the project. It has made me develop my confidence and communication skills and made me look at our school in a different light".
More detailed plans will be drawn up later this year.
www.pclconsult.co.uk/towerhamlets