'Overtaking cars, HGVs and potholes are major deterrent to cycling'
01 June 2018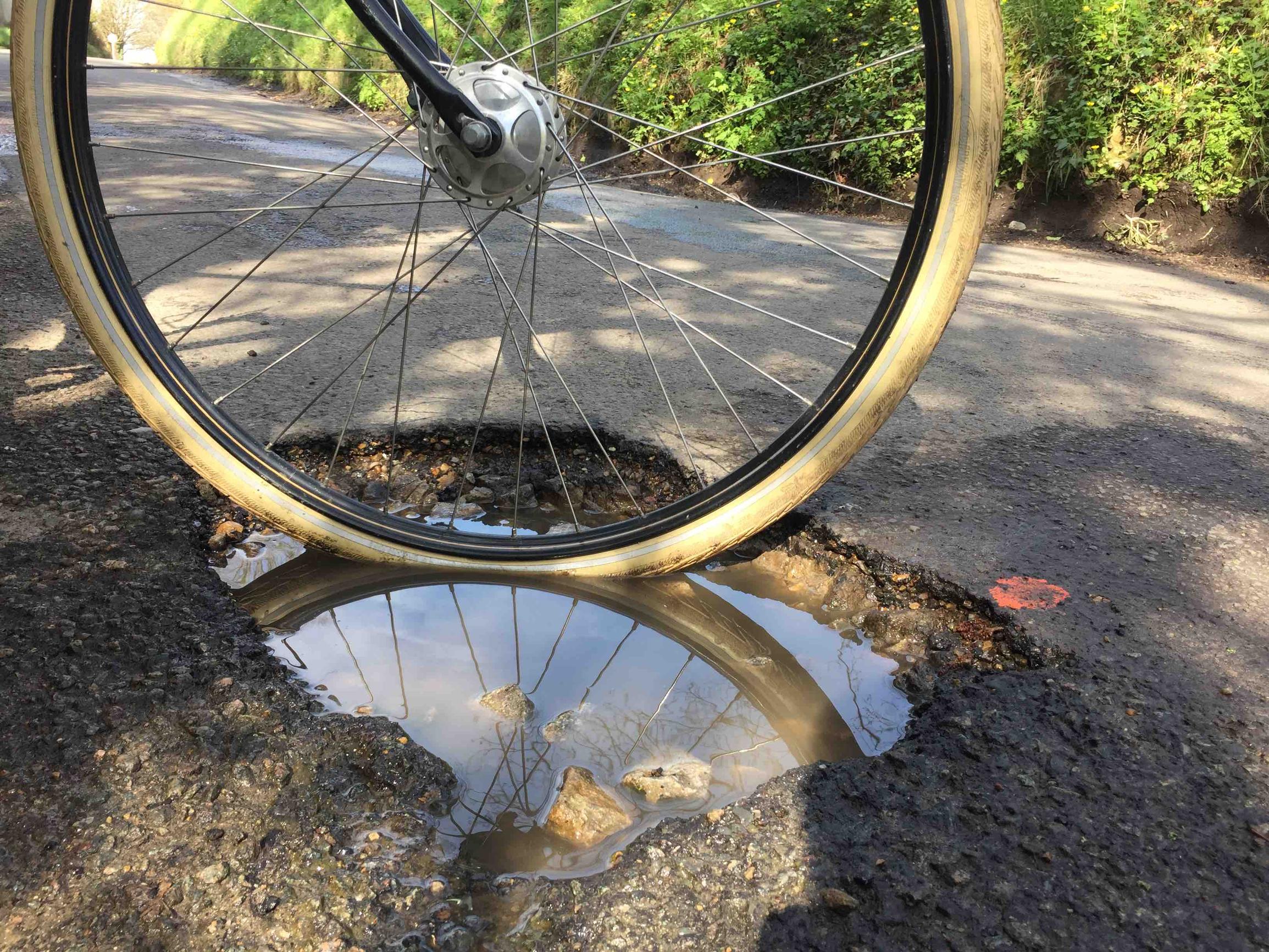 More than 50% of would-be cyclists are put off getting in the saddle because of overtaking cars, potholes and having to share the road with HGVs.
These were among the key concerns raised by adults across England, Wales and Scotland who took part in a survey conducted for the charity Cycling UK by YouGov. In the online poll, involving 2,024 respondents, 57% said they are deterred from cycling by lorries and other large vehicles while 56% cited drivers overtaking too closely and 56% highlighted poor road conditions.
Some 61% of female respondents were put off by the presence of HGVs, compared with 51% male respondents. Also, more female than male respondents were put off by overtaking drivers, 59% compared with 52%.
Other major deterrents to cycling include: having to cross busy junctions and roundabouts with other vehicles (49%); drivers in parked cars opening their doors (40%); and the lack of segregated cycle lanes (40%).
Some 45% of respondents said that segregated bike lanes would encourage them to cycle more. The survey revealed that 45% would also cycle more if they had access to separate cycle paths away from the roads.
Meanwhile, better road conditions, for example, roads without potholes, would encourage 42% to cycle more.
The survey results were released to coincide with Cycling UK's submission to the Government's Cycling and Walking Investment Strategy safety review.
Cycling UK is urging the Government to make fundamental changes in six areas:
Changes to the Highway Code
Safer vehicles, especially lorries
Road and street design
Enforcement
Road traffic offences and penalties review
Funding
Cycling UK's head of campaigns Duncan Dollimore said: "The Government wants more and safer cycling, but as Cycling UK's research shows, people who don't currently cycle need change if they're going to choose to cycle short distances rather than drive. "The Government is being taken through the courts for failing its air quality commitments, casualties on our roads are going up, and our NHS is struggling with the burden caused by an inactive nation. More people cycling is part of the solution to all these problems.
"Cycling is still a minority activity in the UK with only 2% of all journeys made by bike. Those who do cycle put up with the potholes and dangerous traffic conditions daily and still continue. However, it's not always pleasant and it's no surprise most people do not consider cycling for their short every day journeys."