Docked bike-hire scheme to be rolled out across the West Midlands
21 March 2018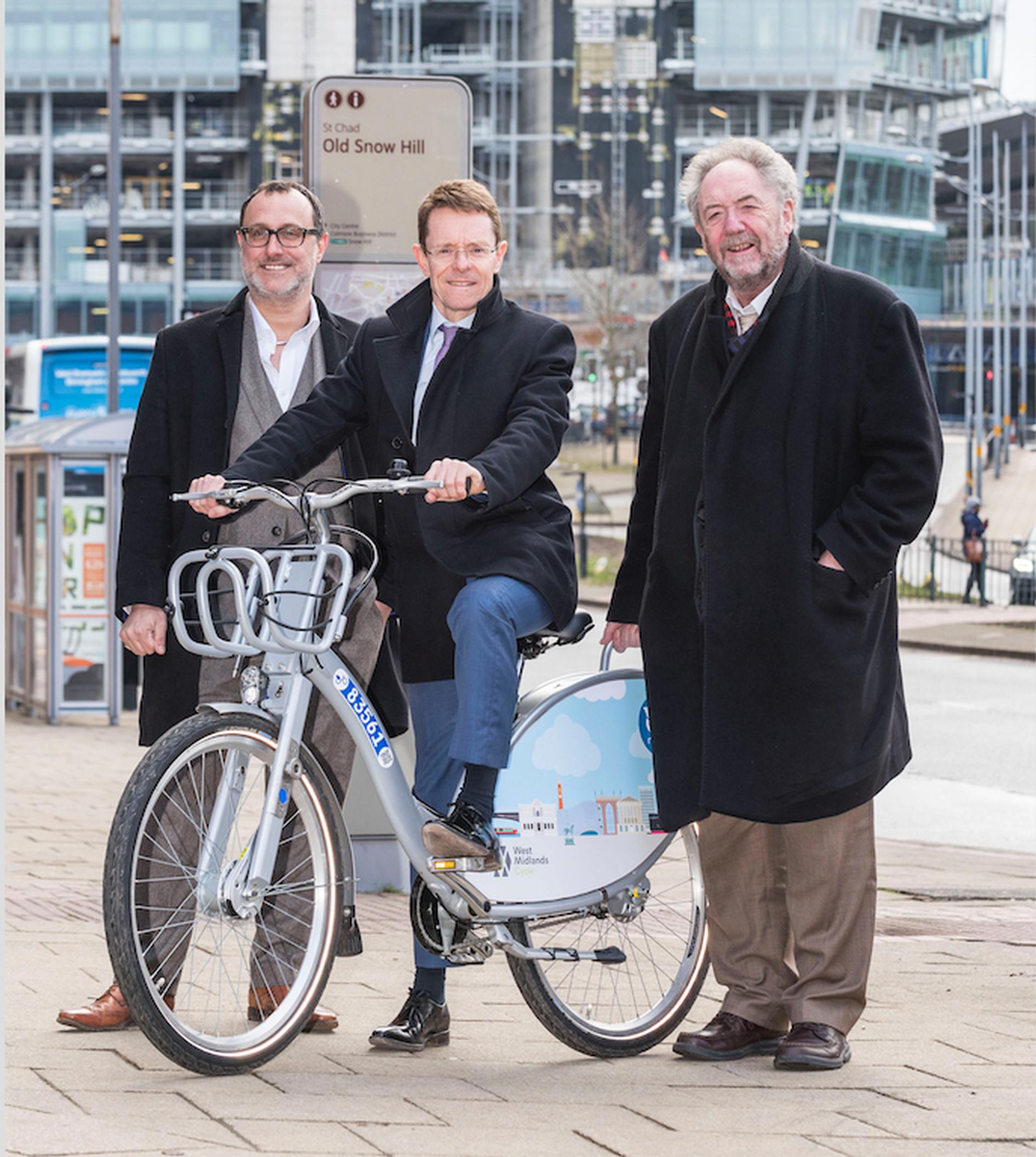 Transport for West Midlands (TfWM) has appointed nextbike to run the largest docked bike-share scheme in the UK outside London.
More than 2,000 bikes will be available for hire in Birmingham, Coventry and Wolverhampton from September. A further 3,000 bikes will be rolled out in phases in Walsall, Sandwell, Dudley and Solihull in 2019.
Docking stations will be installed at key sites, with bikes available 24 hours a day, and annual membership will cost £30. A discount rate will be offered to the long-term unemployed, said Stuart Everton, Black Country director of transport and lead officer on the scheme.
One of the key aims of the scheme is to encourage commuters to make the first mile and last mile of their journeys by bike rather than car, said Everton. "In Birmingham city centre, for instance, your office might be a mile away from the rail station. In those cases, bike share would be ideal."
The scheme's start-up and running costs will be fully covered by nextbike, said Everton. "There will be no costs to TfWM or the seven local authorities. The running costs will be covered by a combination of pay as you go, annual membership fees and a single sponsorship deal. Nextbike are in discussions with potential sponsors. At this stage no further information can be disclosed due to being commercially sensitive, but the aim is to have a sponsor on board when the bikes launch in September."
However, some cost will be incurred by TfWM and the councils in integrating the bikeshare schemne into the SWIFT smartcard system. The card currently covers bus, metro and rail. "By the summer it will also include bikeshare," said Everton. "We are looking to run trials in Wolverhampton to extend SWIFT to payment in car parks and electric vehicle charging."
Andy Street, Mayor of the West Midlands, said: "Here in the West Midlands, our public transport is currently undergoing a revolution with new Metro extensions, plans to reopen rail routes and transform existing stations and new rapid transit bus services. The bike-share scheme will help support this, giving people options to use sustainable transport as part or all of their journey."
Cllr Roger Lawrence, leader of Wolverhampton City Council and WMCA portfolio holder for transport, said: "Cities and towns right across Europe have schemes such as this as a way to cut congestion and drive up participation in cycling.
"It's high time we had a similar thing in the West Midlands and I am delighted that Wolverhampton, Birmingham and Coventry will be the first places to see the bikes in action."
Julian Scriven, nextbike UK MD, said: "We will be creating more than 50 new jobs across the area and we will be partnering with the Walsall-based Steps to Work charity to help fill the roles. They work with long-term unemployed and young people currently not in education or employment amongst others, and these are groups that we are passionate about reaching, retraining and recruiting here at nextbike."
TfWM had considered dockless bike share systems before deciding to procure a single dock-based system. This followed an options review by consultant ITP last summer. Nine suppliers of dock-based and dockless schemes attended an open day in July.
TfWM managing director Laura Shoaf said ITP had concluded that a conurbation-wide dock-based system would deliver consistency for users; economies of scale; and was simpler to implement and manage. Dock-based systems were also more in keeping with managing public space in urban centres than dockless schemes. Shoaf said dockless schemes had "implications for streetscapes and cycle crime, including cluttering".