A plan for re-introducing walking as an integral part of London's transport network
23 February 2018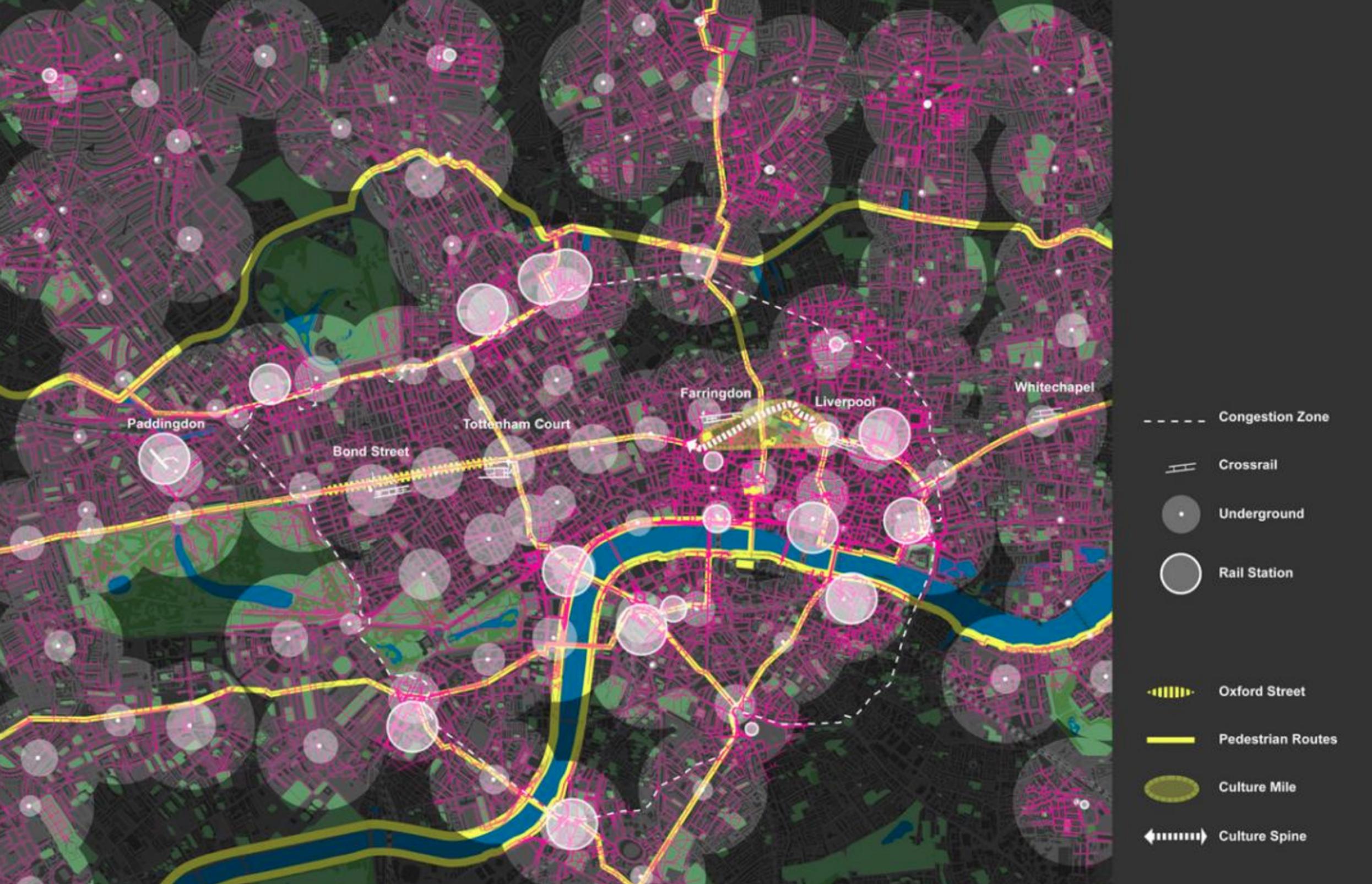 All over the world, we are observing the trend towards pedestrianising whole districts rather than individual streets. Zaha Hadid Architects has proposed 'Walkable London', a full-scale network of pedestrian routes which will create corridors of activation across the capital.
Walkable London aims at re-introducing walking as an integral part of the city's transport network. The firm's research highlights, available as a research booklet, state several key statistics driving their project. Globally, commercial activity increases by an average of 30% following the pedestrianisation of a street or district. On average, Londoners spent more than 100 hours per year stuck in traffic, costing the city's economy £6.2bn (£1,911 per person) annually, while over 90% of air pollution in cities is caused by vehicle emissions.An exhibition of the key elements can be viewed at New London Architecture until February 26, 2018.
The studio believes creating a coherent network of routes in the city will encourage people to walk, as an alternative to other means of transport, according to Dezeen. The multi-stage proposal would first see the creation of "fully pedestrianised primary boulevards", including Oxford Street, which would then be supported by the creation of secondary car-free routes. Finally the plan would see entire blocks of central London pedestrianised.
Walking has also been tied to community involvement. Studies conclude that every 10 minutes of commuting reduces community involvement by 10%. Increasing opportunities for Londoners to live within walking distance of their work also increases their opportunities to interact with their community – an important factor in well-being and happiness.