System gathers data to forecast impact of new developments
A London based startup has developed technology that aims to improve the way we plan for and capture the benefits of infrastructure improvements.
09 February 2018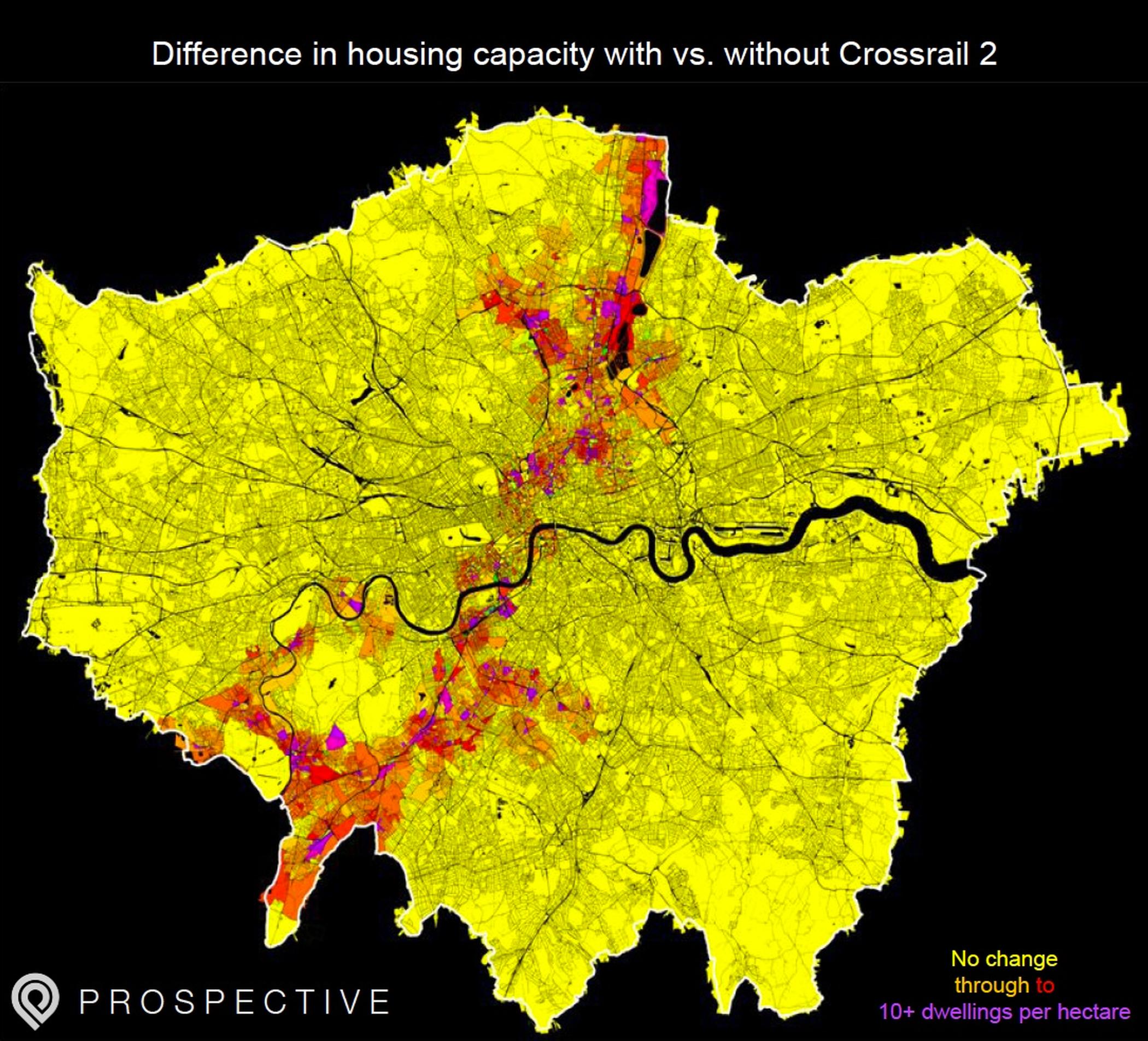 A software package that forecasts the effects of infrastructure investment, development proposals and regulatory change has been developed by Prospective, a company founded by researchers from UCL, Cambridge and the Alan Turing Institute.
The software outputs a wide range of forecast impact indicators, from land and property values to social and physical utilities demands and multimodal travel behaviour. The most dramatic aspect of the software, however, is that proposals can be designed and tested online by non-specialists with interactive impact reports generated automatically, says Pete Ferguson, Prospective's CEO.
"Strategic decision making in cities can be painfully slow and fragmented," he says. "The development industry is reliant on multiple professions that have their own methods, standards and terminology to assess the impact of a scheme, making it hard to synthesise the overall effect of an individual proposal. In addition, the time usually needed to run a substantive impact assessment means that results are more often used for due diligence reporting on a final design than as a day to day tool for informing the planning and design process."
Prospective is trying to tackle this in two key areas; firstly, assessing schemes against multiple performance criteria in a single software environment will make it easier to reach consensus on the net benefit of any proposal, says Ferguson.
"Secondly, by enabling infrastructure and development proposals to be designed and tested online, using cloud computing to speed up complex calculations like transport demand forecasting, we can ensure that results are retrieved fast enough that they can have more influence in the earlier stages of the design process when some of the most important decisions are being made."
Prospective's technology has been used by the Greater London Authority to generate an evidence base behind the draft London Plan. The GLA used the system to understand the impact of different planning and infrastructure policies on the delivery of housing and commercial floorspace and the effect this would have on demands for services.
Prospective is working with several organisations from transport operations and logistics, real estate investment and development companies to government agencies such as the National Infrastructure Commission.
The firm's founding team includes includes urban analytics pioneers Professor Sir Alan Wilson (CEO of the Alan Turing Institute) and Professor Mike Batty (UCL Professor of Planning) and experts in systems modelling, Machine Learning and the use of cloud technologies for geospatial analysis.
Pete Ferguson will be speaking at the Rail Stations and Property Summit