DfT pledges funding for five rail stations due to open by March 2020
09 February 2018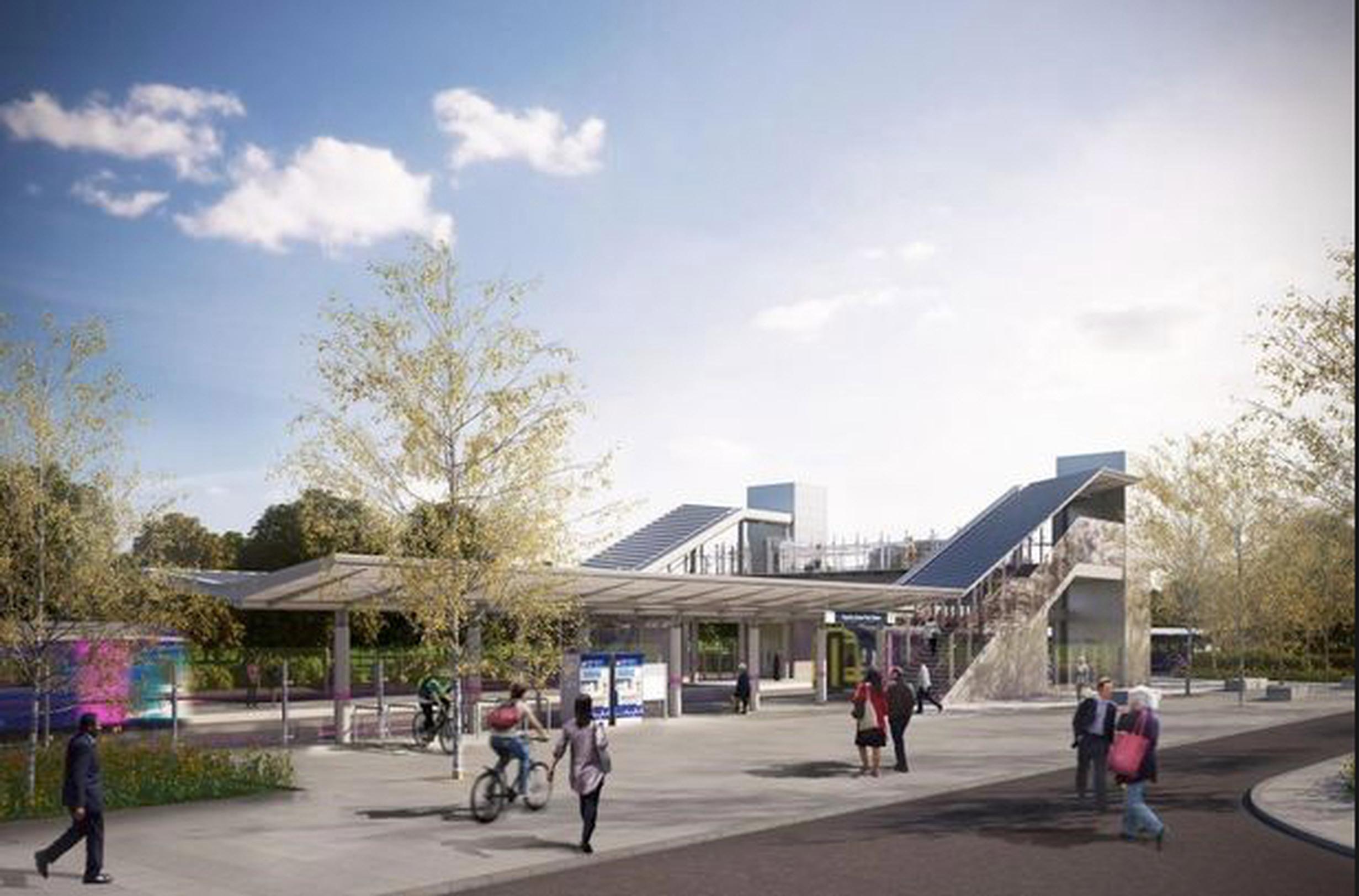 Plans are being drawn up for five new stations across England and Wales, which will receive a total of £16m funding from the Department for Transport towards the projects. All the stations – in County Durham, Warrington, Reading, Ceredigion and Bristol - are due to be completed by March 2020:
Horden Peterlee in County Durham will receive £4.4m of DfT funding towards a scheme worth £10.55m. The area has low levels of car ownership, and it is hoped the station will deliver improved access to employment opportunities. The station will have two platforms.

Warrington West in Cheshire will receive £4.23m towards a total project cost of £17.2m. Key benefits include reducing congestion on the M62 motorway and supporting the Chapelford Urban Village housing development say developers. The station will have two platforms and a 268-space car park.

Reading Green Park (pictured above) will receive £2.3m towards a total project cost of £16.5m. Developers believe the station has the potential to unlock 7,500 new jobs and 1,500 homes, serving an area currently only accessible by road. It will have two platforms.
Bow Street in Ceredigion, Wales, will receive £3.94m towards a total project cost of £6.76m. The station will act as a park & ride site for Aberystwyth and Borth stations and will help ease traffic congestion in Aberystwyth.
Portway Parkway, Bristol, will receive £1.672m towards a total project cost of £2.23m. The station will serve an existing park & ride site and will reduce congestion on inner Bristol roads.
The projects mark the second round of funding by the DfT towards new stations. The initial round helped fund stations at Newcourt, Exeter; Lea Bridge, London; Pye Corner, Newport, Wales; Ilkeston, Derbyshire, all of which are now open. DfT funding has also gone to the new station at Kenilworth, Warwickshire, which is due to open later this year.
Find out more about new rail stations at Rail Stations and Property Summit