Six new cycle routes approved by London Mayor
02 February 2018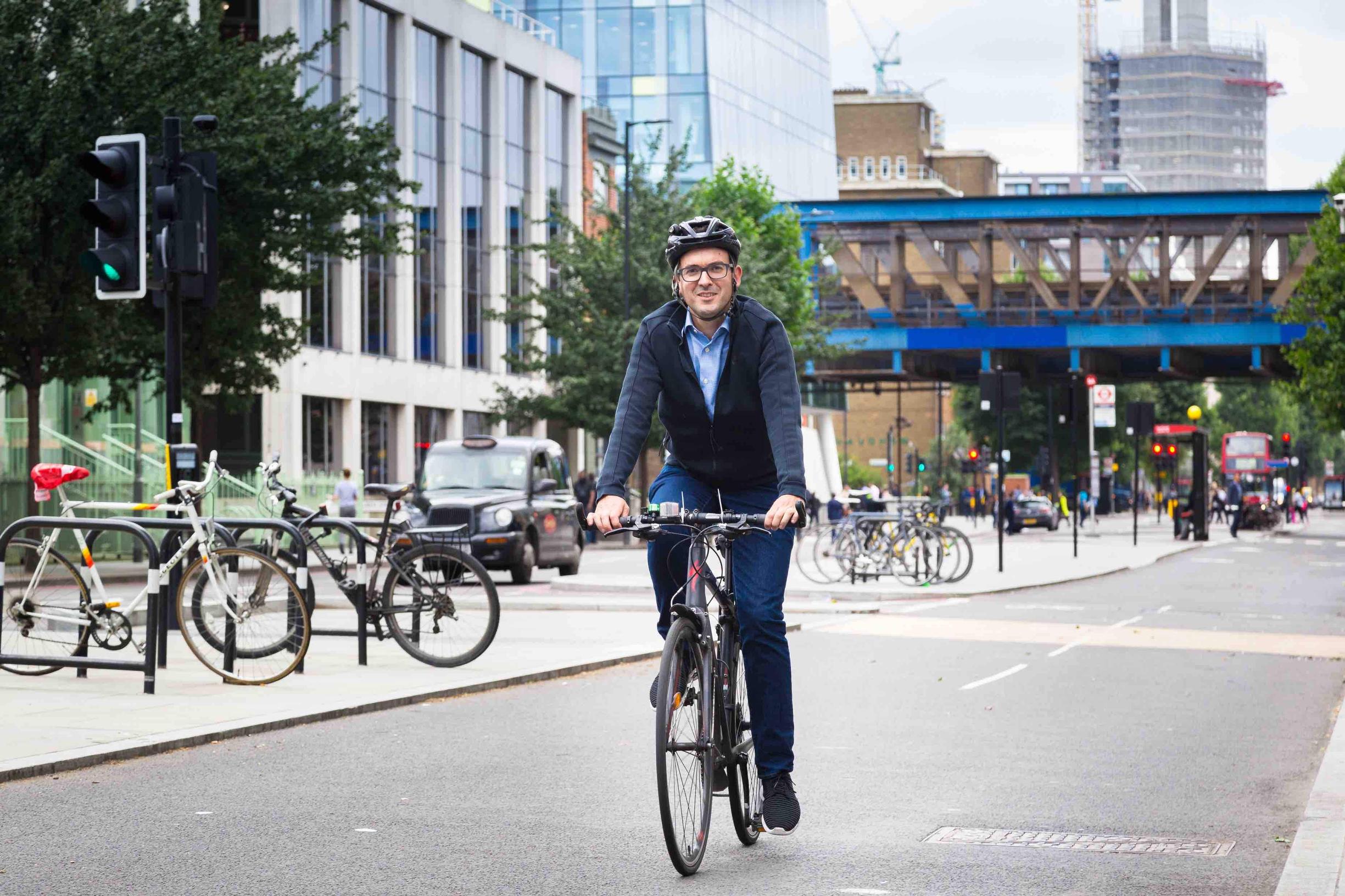 London Mayor Sadiq Khan has given the green light for six new cycle routes across the capital, with a mix of main roads and Quietways through Ilford, Barking, Tottenham, Wembley, Willesden, Peckham and Rotherithe.
About 75% of the routes, spanning nine boroughs, will run on main roads. "We have already expressed a strong preference for most of the routes on main roads to be segregated," said a Mayor of London spokesman.
These projects have been chosen from a list of 25 routes, which TfL's Strategic Cycling Analysis identified as needing new cycling infrastructure in order to encourage more people to cycle. Talks between TfL and the boroughs on the designs of the routes will begin shortly, with consultations set to start later this year, said the spokesman. "These are the six routes which are the most feasible. We are in full agreement with the boroughs, so we think the schemes can be delivered in good time."
This does not mean that other routes in the list of 25 will not go ahead, but "further discussions are needed first", the spokesman addec.
Sadiq Khan has allocated £142m for the first six projects. As set out in his five-year business plan, the mayor has pledged to spend a total of £770m on cycling infrastructure.
Andrew Gilligan, Cycling Czar during previous mayor Boris Johnson's administration, commented on Twitter that £142m "is less than one year's worth of Sadiq's promised budget - and implies that most of the routes, if they happen, will be fairly low-intervention".
This was challenged by the Mayor's spokesman, who said that Sadiq Khan would honour his pledge to spend the full amount. "Some of these will be massive schemes, so may take longer to come to fruition," he said. "That's why there needs to be some flexibility – the same amount won't necessarily be spent each year. But there is a commitment to spend the full amount over the five years."
The six routes are:
Lea Bridge to Dalston: 3km route linking the City of London and Waltham Forest, filling the gap between Lea Bridge Road and Cycle Superhighway 1 at Dalston
Ilford to Barking Riverside: 8km route linking the two outer London town centres and a new development for up to 10,800 new homes and a new London Overground connection
Hackney to the Isle of Dogs: 8km route from Hackney to the Isle of Dogs via Canary Wharf, Mile End and Victoria Park
Rotherhithe to Peckham: 4km route linking Peckham with Canada Water and Surrey Quays, and connecting to routes such as Quietway 1 and the proposed Cycle Superhighway 4
Tottenham Hale to Camden: 8km route which will cover seven junctions identified as being among the 73 with the worst safety records
Wembley to Willesden Junction: 5km route connecting Wembley, Stonebridge Park and Willesden Junction. Future sections will connect to planned infrastructure in west London such as CS9 and CS10.
Will Norman, London's Walking and Cycling Commissioner, says: "High-quality cycling infrastructure cannot simply be an option available to a minority of Londoners, and our new Strategic Cycling Analysis shows that there is huge potential for getting more people to cycle all across the city.
"Backed up by the Mayor's record investment, we're working in close collaboration with London boroughs to design six new cycle routes that would connect key town centres, join up existing cycle infrastructure, and start to create a genuinely pan-London network of cycle routes accessible to millions more Londoners."