Commuting by bike significantly lowers risk of heart disease and cancer, says BMJ study
25 January 2018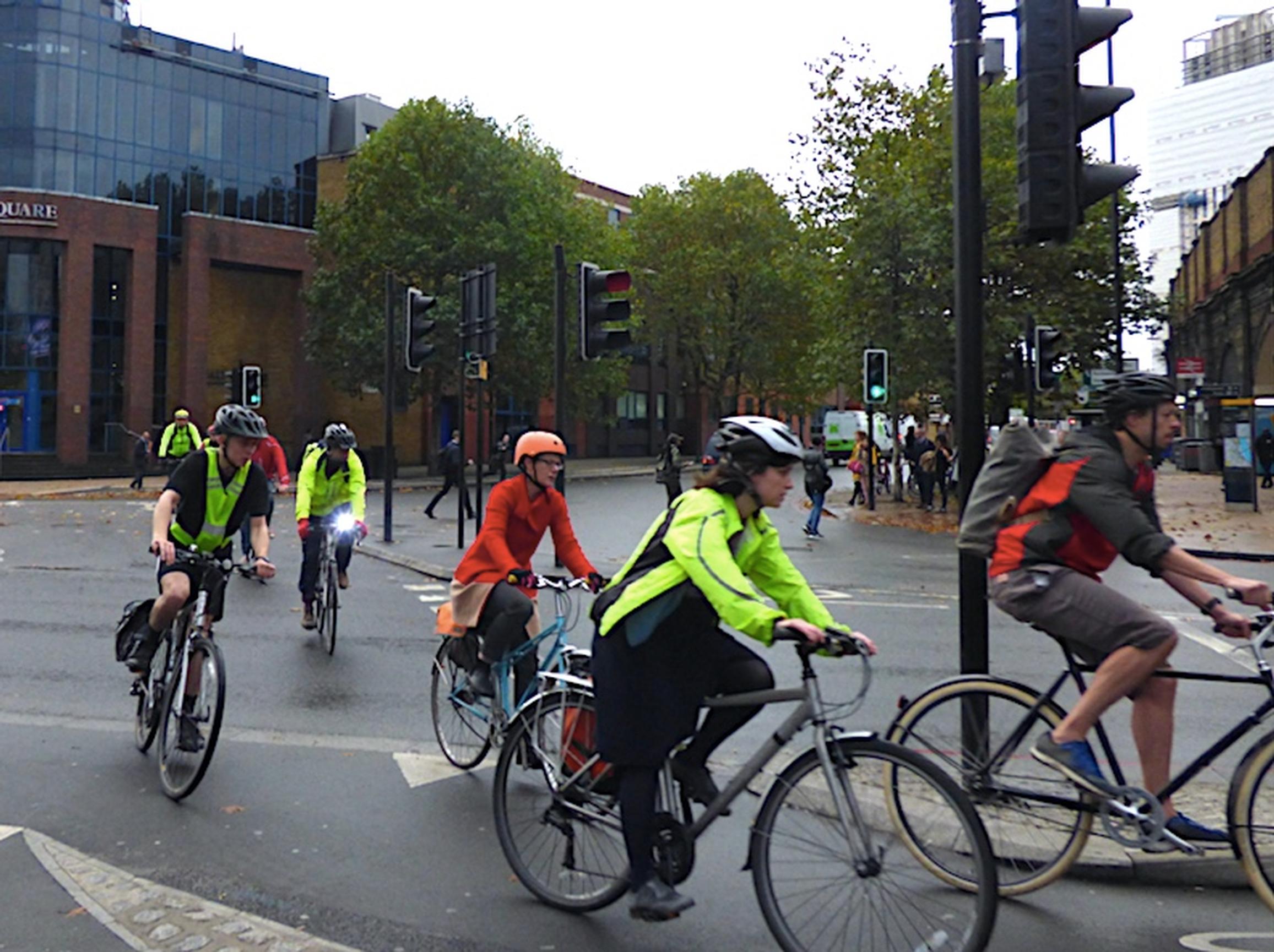 People who are too busy to include exercise in their daily routines should "multi-task" by cycling or walking to work, suggests a new study by the British Medical Journal (BMJ).
The study found that cycling in particular helped to improve health. It said that that people who are less physically active are more likely to develop health issues such as heart disease and type 2 diabetes; and likely to die younger.
It suggests that councils and government need to make it a top priority to encourage as many commuters as possible to cycle.
In the UK figures show that only 3% of commuters cycle to work and 11% walk, which is one of the lowest levels in Europe.
The research looked at 263,450 people with an average age of 53 who were either in paid employment or self-employed, and didn't always work at home.
Commuters were grouped into five categories: non-active (car/public transport); walking only; cycling (including some who also walked); mixed-mode walking (walking plus non-active); and mixed-mode cycling (cycling plus non-active, including some who also walked).
The data was gathered over a five-year period, counting the incidences of heart disease, cancers and death. Importantly, the research was adjusted for other health influences including sex, age, deprivation, ethnicity, smoking, body mass index, other types of physical activity, time spent sitting down and diet. Any potential differences in risk associated with road accidents were also factored in for analysis, while the study excluded participants who had heart disease or cancer already.
It found that cycling to work was associated with a 41% lower risk of dying overall compared with commuting by car or public transport. Cycle commuters had a 52% lower risk of dying from heart disease and a 40% lower risk of dying from cancer. They also had 46% lower risk of developing heart disease and a 45% lower risk of developing cancer at all.
Walking to work was not associated with a lower risk of dying from all causes. Walkers did, however, have a 27% lower risk of heart disease and a 36% lower risk of dying from it. The mixed-mode cyclists enjoyed a 24% lower risk of death from all causes, a 32% lower risk of developing cancer and a 36% lower risk of dying from cancer, the figures showed. They did not have a significantly lower risk of heart disease, however, while mixed-mode walkers did not have a significantly lower risk of any of the health outcomes that were analysed.
For both cyclists and walkers, the research found that there was a trend for a greater lowering of risk in those who commuted longer distances. In addition, those who cycled part of the way to work still saw benefits.
As for walkers, the study noted the fact that their health benefits were more modest and could be related to distance, since they commute fewer miles on average in the UK – six miles per week compared with 30 miles for cyclists.
The BMJ points out that the quarter of a million participants in the study was larger than all previous studies combined. This enabled the researchers to show the associations between cycling/walking to work and health outcomes more clearly than before.
In particular, the findings resolved previous uncertainties about the association with cancer, and also with heart attacks and related fatalities. The BMJ said it also had enough participants to separately evaluate cycling, walking and mixed-mode commuting for the first time, which helped confirm that cycling to work is more beneficial than walking.
The findings suggest that policymakers can make a serious difference to public health by encouraging cycling to work in particular, said the BMJ.
Association between active commuting and incident cardiovascular disease, cancer, and mortality: prospective cohort study