Images bring to life masterplan for new space around Lea Bridge Station
A chance encounter at last year's Rail Stations and Property Summit paved the way for an ambitious plan to develop land around Lea Bridge station, explains Paul Beaty Pownall of bpr architects
25 January 2018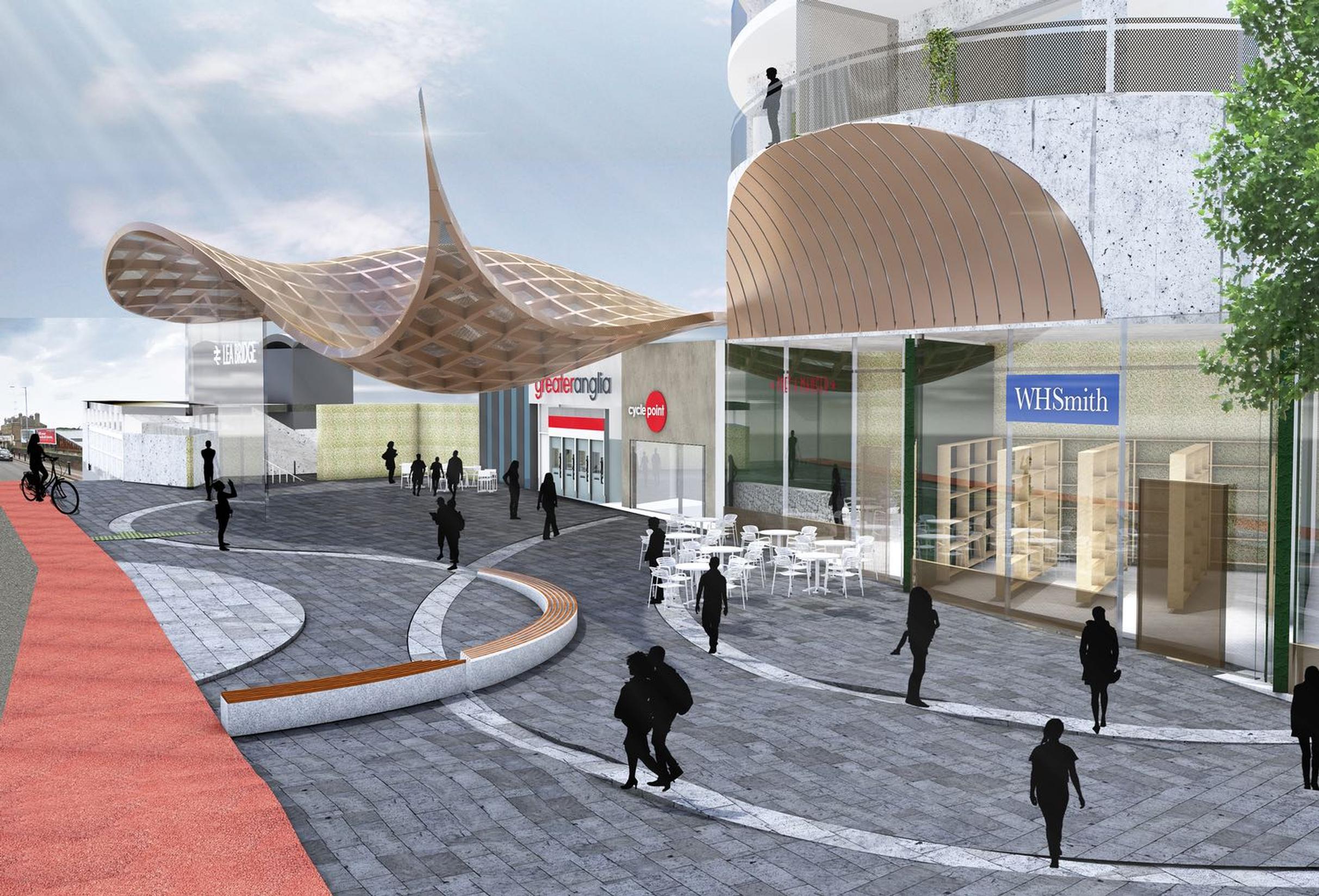 It was almost a year ago that I stood on the podium at Rail Stations and Property Summit describing the concept of 'Station Place', which we had developed for the Rail Delivery Group to demonstrate how their Nine Principles of Future Station Design might look.
After my talk, I was introduced to Jonathan Martin, the director of investment and delivery at the London Borough of Waltham Forest. Jonathan had spoken at the Summit on his vision for developing some key areas of under-used land adjacent to Lea Bridge Station, which was re-opened in 2016. Together, as a direct result of the Summit meeting, Jonathan and I began to work on how the concept of 'Station Place' could be applied in realising increased land value at Lea Bridge Station and in making a significant impact on regenerating the wider Lea Bridge area.
It was important that we were able to show stakeholders detailed images of this vision. For Jonathan, it would help to 'sell' the value of the land to developers while for bpr it would ensure the concept visuals were impactful in demonstrating the possibilities of real improvement to the entire area between the station and the high street.
My experienced team used the Vectorworks modeller to show the masterplan for the site as powerful aerial visuals and to create detailed scenarios of what the 'Station Place' application would look like – on the ground. The results (as pictured left) gave both the London Borough of Waltham Forest and bpr architects the images we needed to demonstrate the impact of the masterplan and its value to investors.
bpr's Station Place concept has made an enormous difference to the viability of the project. Jonathan Martin said: "These proposals for a project whose sites have a potential capacity for over 300 residential units, combined with commercial, cultural and retail uses – present a golden opportunity for generating a better quality of life for residents in this part of the borough."
The images gave substance to the plan, showing how it would create affordable housing and a new public realm. This, in turn, inspired both investors and the local community, helping them to see how sensitive and considered development in collaboration with the local authority could bring to the future prosperity of the Lea Bridge area.
The subsequent broadly positive reception from the local community for the proposals, as evidenced at the recent public consultation, has encouraged Waltham Forest to consider additional innovative ways to see these proposals brought to fruition.
Paul Beaty Pownall is managing director of bpr architects. He will be speaking again at this year's Rail Stations and Property Summit as part of the Supporting Regeneration and Housing segment.
bpr architects is an employee owned business with a dynamic team of architects and technologists based in West London. It provides full architectural and design management services. bpr has developed a strong portfolio of work within the transport sector, which is complemented by our work in regeneration and education.
Contact bpr at 020 8785 9983 and view projects online: www.bprarchitects.com