Travel trips decline: new analysis of short walking trips to come 'later in the year'
24 January 2018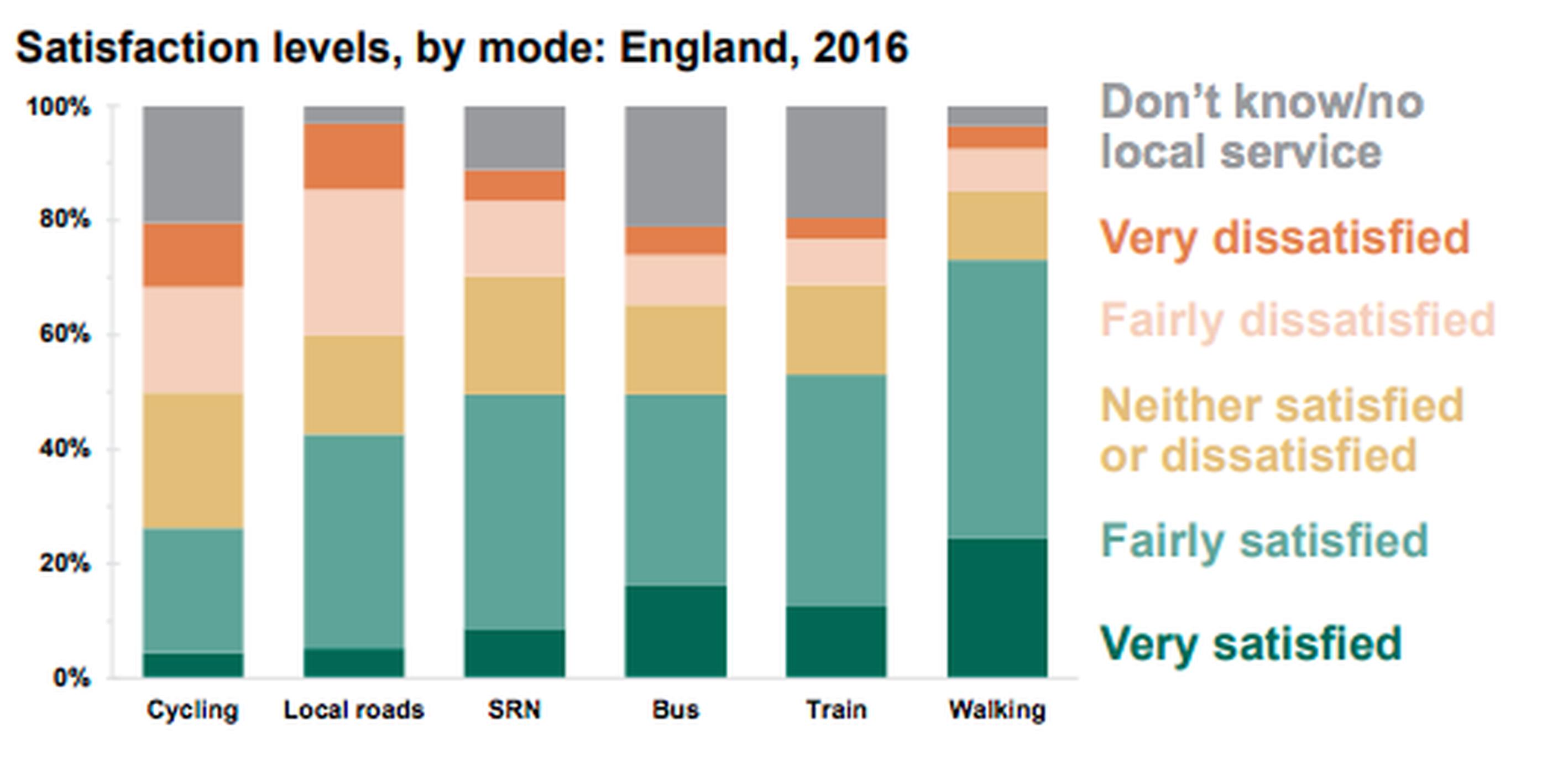 A new statistical release for January 2018 from the Department for Transport presents four pieces of analysis using National Travel Survey data. Key findings include:
There have been substantial changes in travel behaviour since 1975. The total number of trips per person per year increased from 1975 until 1990 and has been falling since 1995. The basic unit of travel in the NTS is a trip, which is defined as a one-way course of travel with a single main purpose.
In 2011-2014, distance travelled per head was 80% more in the smallest settlements and rural areas than in the Greater London Built-up Area and car driver travel per person three times more.
Although a relatively small proportion of trips use more than one mode, the proportion and type of modes used in multi-mode trips varies for London, urban and rural areas, and by the purpose of the trip.
In general, levels of satisfaction with the Strategic Road Network (SRN), local roads, rail, and buses were quite similar. However, satisfaction is lower for cycling provision (27%) and higher for walking provision (73%).
The National Travel Survey is a household survey of personal travel by residents of England travelling within Great Britain, from data collected via interviews and a one week travel diary. It includes analyses of travel trends going back to 1972; differences in travel between different types of locations; and an analysis of trips that use more than one mode.
The 2016 National Travel Survey (NTS) publication, released in July 2017, contained the latest results from the continuing series of household travel surveys designed to provide a consistent source of data on personal travel behaviour across England. The DfT had planned to follow up the July statistical release with this publication containing reweighted NTS data for short walks from 2002 to 2015, and a consistent time series of walking trips up to and including 2016. However, they say, they have 'decided to wait until later in the year to complete this reweighting exercise. This will enable us to consider the new 2017 data too as part of that work and produce a consistent set of walking data from 2002 to 2017. 2017 is the first year we collected short walks on Day 1 for the whole sample.'