Kings Cross station bags top prizes at London Planning Awards
23 January 2018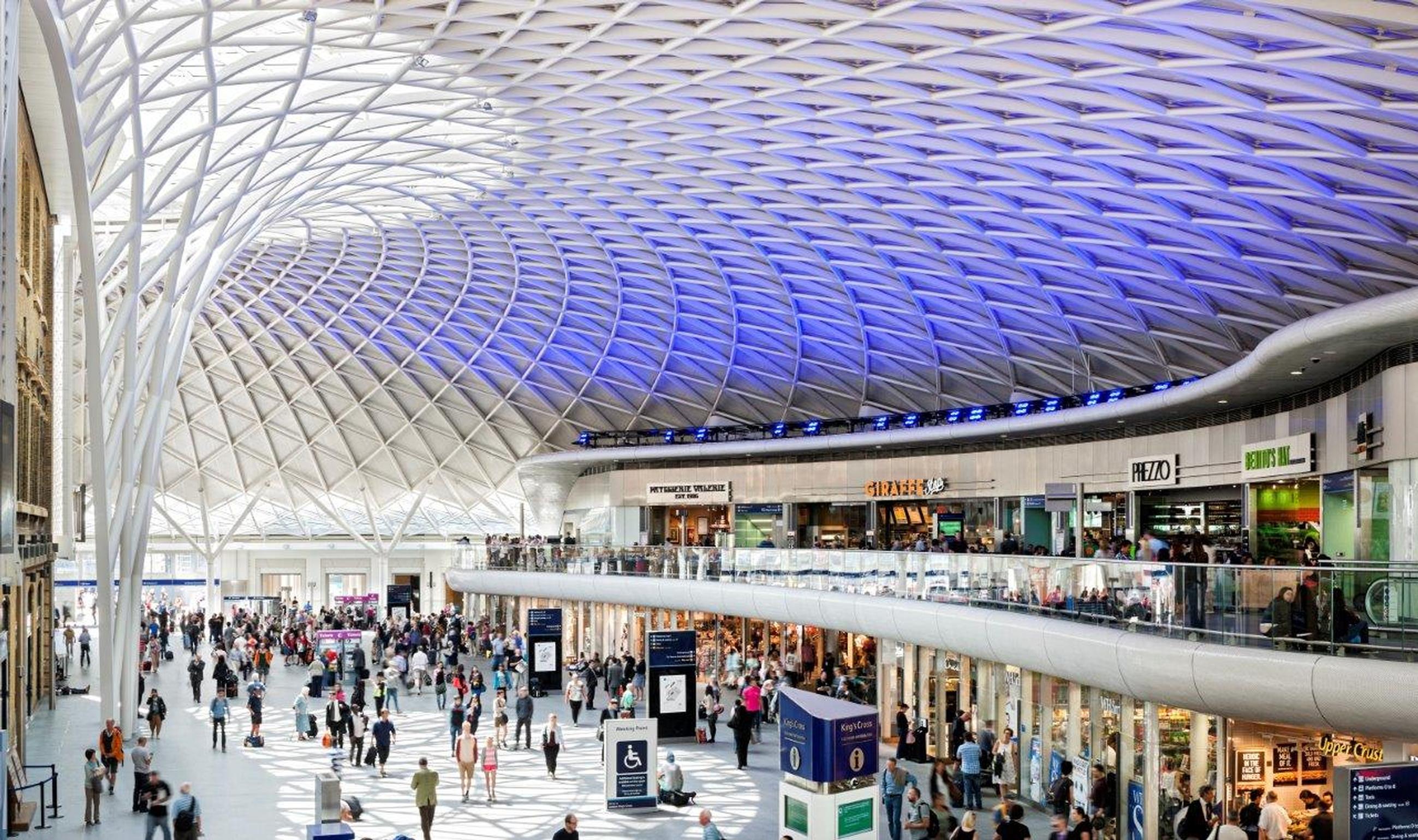 The major revamp of King's Cross station and its environs has been recognised at the London Planning Awards. Network Rail scooped the 'Best Project Five Years On' and the 'Mayors Planning Award for Excellence' trophies at this year's event, held at Whitehall Palace last week.
The London Planning Awards is organised in partnership with the Mayor of London, London First, RTPI, Planning Officers Society and London Councils.
Since the Grade 1 listed transport hub re-opened in 2012, it has attracted £2.2bn of private investment, said Network Rail. The project involved the transformation of 67 acres of brown field land into office, retail and 2,000 homes.
Centrepiece of the re-development was the new western concourse, providing rail passengers three-and-a-half times more space than the 1970s concourse that it replaced, said Network Rail. "Its crisscross design has become iconic, and designers worked in painstaking detail to ensure that the development would not interfere with the core Grade I listed building."
Passenger satisfaction at the station is now at 95%, said Network Rail, citing National Rail Passenger Survey (NRPS) Station Overview data for last year.
David Biggs, managing director, Network Rail Property, said: "This award is recognition of the transformative work achieved at King's Cross station, and just as importantly the exceptionally positive knock-on effect that this project has had on the local area over the last five years.
"We pride ourselves on the ability to create great places, working with stakeholders, landowners and developers to establish visionary masterplans that help transform our stations and the land around them into major destinations for passengers, local residents and visitors. In King's Cross station we've done just that, delivering a catalyst for regeneration in the surrounding area alongside a hugely enhanced offer in the station. We are proud to have this great work recognised."
Find out more about how modernising rail stations can attract private investment at the Rail Stations and Property Summit