Traffic removal: initiatives to improve the nation's health
12 January 2018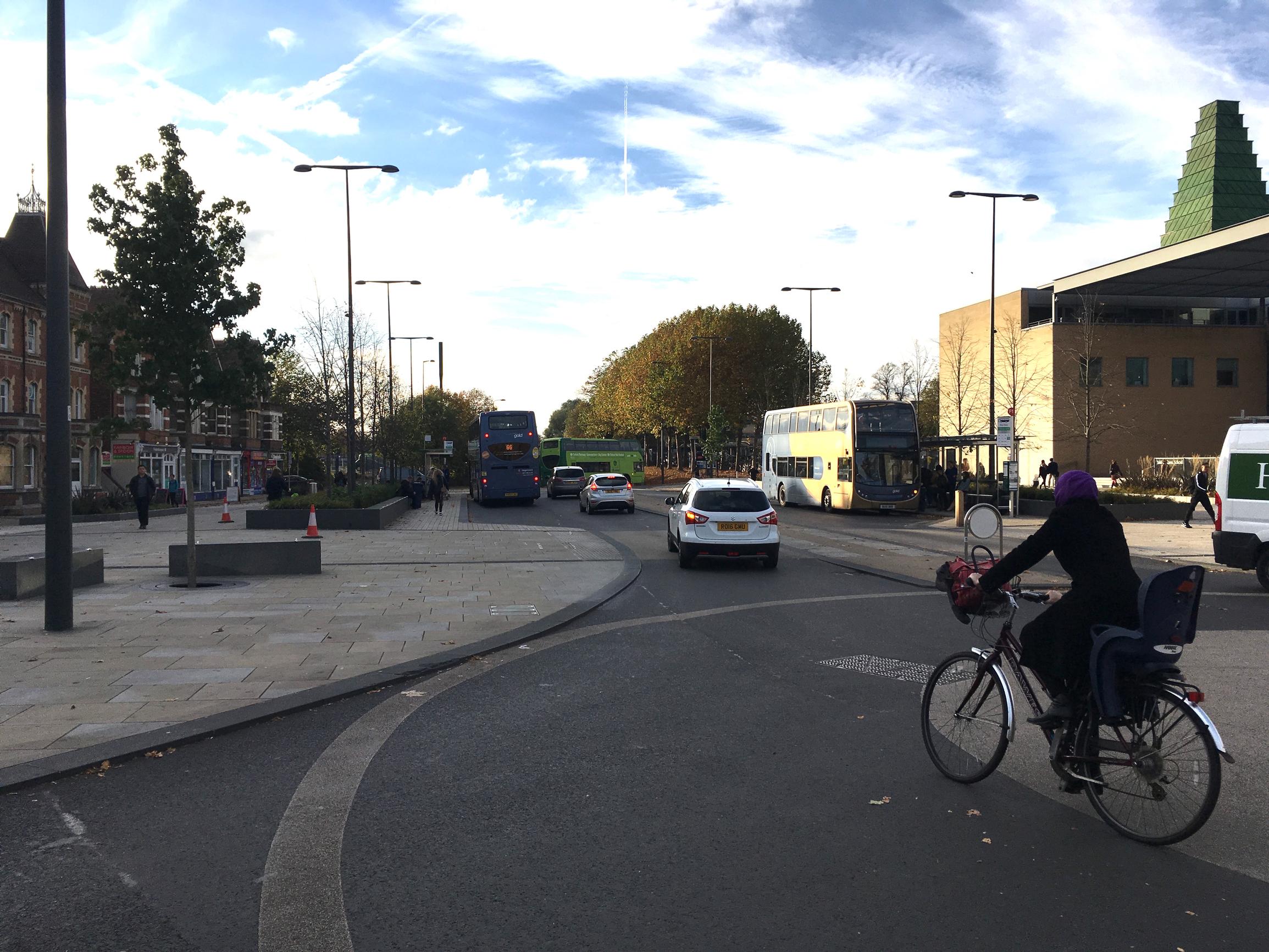 The related problems of air pollution and congestion impact negatively on key risks to the public's health: namely cardiovascular disease, lung cancer and respiratory diseases, along with rising obesity levels brought about by the lack of physical activity due to car-dominated lifestyles and road safety fears. Many transport academics and practitioners are asking if some form of road pricing is essential inn order to reduce traffic volumes and so help to fix these challenges?
The recent University Transport Study Group conference at University College London included several presentations on air pollution, its impacts on health and the shortcomings of current methods of addressing it. A recurring message was that technological improvements (including electrification) and the blunt instrument of Clean Air Zones are unlikely to be enough. In many places, the volume of traffic will have to be reduced if the worst impacts on human health are to be averted. Should traffic removal projects be packaged with financial measures, such as workplace parking levies?
A new resource on traffic removal, organised by Dr Steve Melia, Senior Lecturer in Transport and Planning, Centre for Transport and Society, University of the West of England is dedicated to exploring these issues, and is aimed mainly at practitioners in local authorities and consultancies who work for them.
This UCL featured a talk about a study of trial pedestrianisation of Regents Street that was particularly revealing, and here is an edited summary of its key conclusions, by Dr Melia (ther eis a copy on the traffic removel site). Pollution levels were recorded for periods prior to, during and following the traffic free days in fixed locations and carried by pedestrians using mobile monitors. During the hours of the vehicle ban black carbon, PM10 and nitrogen dioxide levels were between 50% and 75% lower than on a day of normal operation.
Nitrogen dioxide concentrations fell to a level similar to those recorded at the same time in a nearby park. The mobile monitoring showed that Red Cap Wardens were exposed to half of the pollution they would have been exposed to on a normal patrol day. Levels of black carbon breathed by pedestrians during the second study were 70% lower on Regent Street, which was closed to traffic, than on Oxford Street, which remained open. Reductions in pollution concentrations associated with a vehicle ban far exceed those predicted by other initiatives, such as exhaust emission controls, speed restrictions, taxi age restrictions, dust suppression and green walls.
In terms of "traffic removal", the new site covers:
pedestrianisation or (permanent) road closures
filtering out of general traffic (allowing 'filtered permeability' for other modes)
redesigns of road networks to remove through traffic
other reductions in road capacity
It is hoped that researchers will use this to disseminate relevant research findings.