New car sales in UK down as demand for diesel plummets
05 January 2018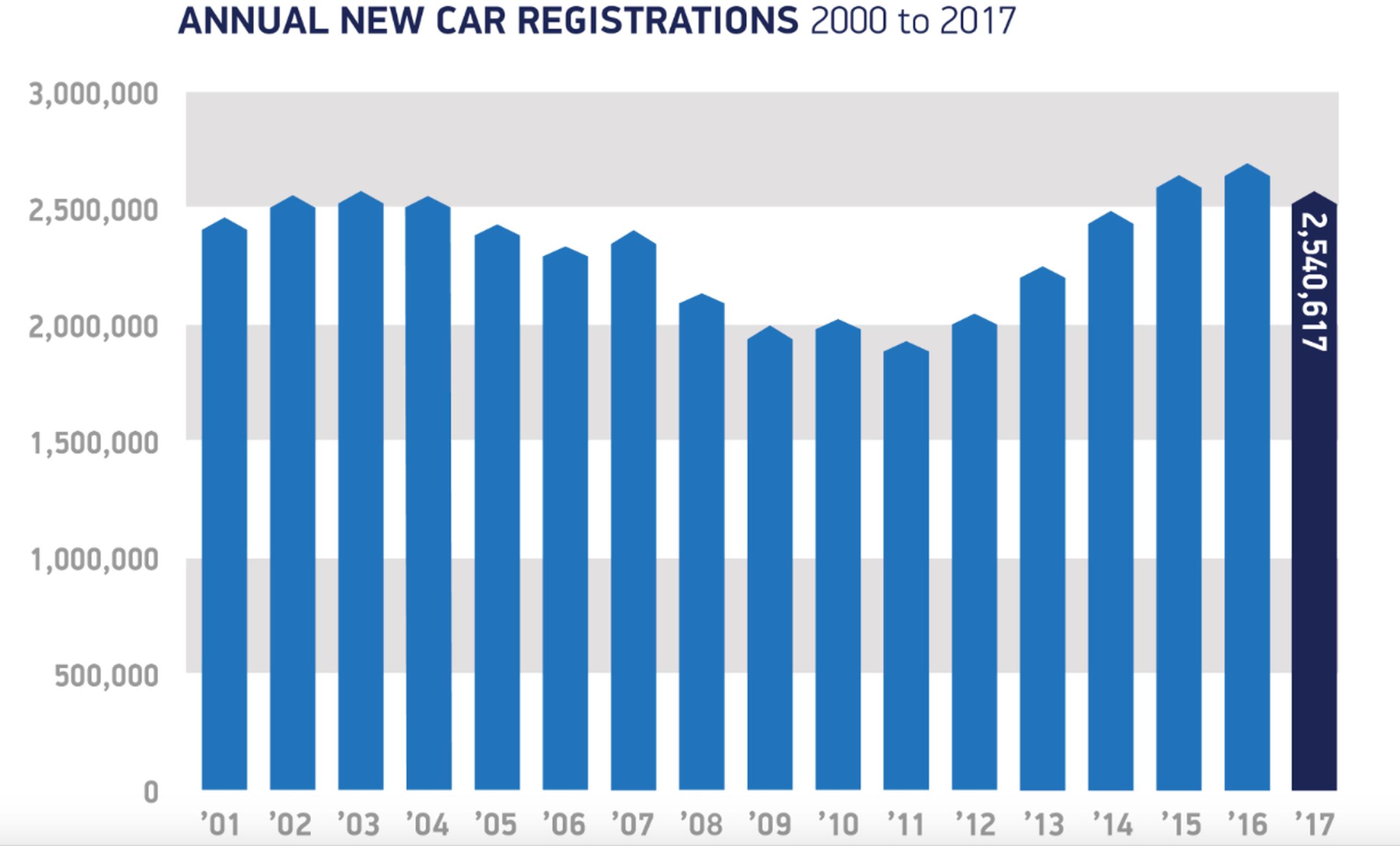 Sales of new cars in the UK were down 5.7% in 2017 compared with the previous year, according to new figures from the Society of Motor Manufacturers and Traders (SMMT). This marks the first drop in annual registrations of new cars in six years, said SMMT.
The fall in sales was chiefly due to a 17.1% drop in diesel car sales, caused by "anti-diesel rhetoric and the potential for tax hikes causing buyers to hesitate", said SMMT. "However, these cars remain the right choice for many motorists – especially those who travel longer distances – with lower CO2, better fuel economy and, with these newer vehicles, dramatically reduced air quality emissions."
December marked the ninth consecutive month of declining sales. The SMMT revealed that sales of new cars in December were 14.4% down compared with December 2016. Though the total number of vehicles sold last year was down to 2,540,617, this still represented the third highest level in a decade, stated the SMMT, adding that the year of highest demand in the past decade was in 2016, with 2,692,786 registrations.
Private, fleet and business sales all fell in 2017, with demand from private motorists down by 6.8%. Fleet registrations – for companies with 25 or more cars – fell by 4.5% while business registrations – for companies with up to 24 vehicles – dropped by 7.8%.
Dual Purpose SUVs appeared to buck the trend, with sales up. One in every five new cars sold in the UK is now dual purpose, up from one in 10 five years ago, said SMMT.
Demand for alternatively fuelled vehicles was also up, with sales 34.8% higher than the previous year. A record number of hybrid, plug-in hybrid, battery electric and hydrogen fuel cell cars were registered, resulting in the highest-ever annual market share of 4.7%, said SMMT.
Mike Hawes, SMMT's chief executive, said: "The decline in the new car market is concerning but it's important to remember demand remains at historically high levels. More than 2.5 million people drove away in a new car last year, benefitting from the latest, safest, cleanest and most fuel efficient technology.
"Falling business and consumer confidence is undoubtedly taking a toll, however, and confusing anti-diesel messages have caused many to hesitate before buying a new low emission diesel car. Keeping older vehicles on the road will not only mean higher running costs but will hold back progress towards our environmental goals. Consumers should be encouraged to buy the right car for their lifestyle and driving needs irrespective of fuel type – whether that be petrol, electric, hybrid or diesel as it could save them money."