Manchester calls for £1.5 billion walking and cycling infrastructure fund
18 December 2017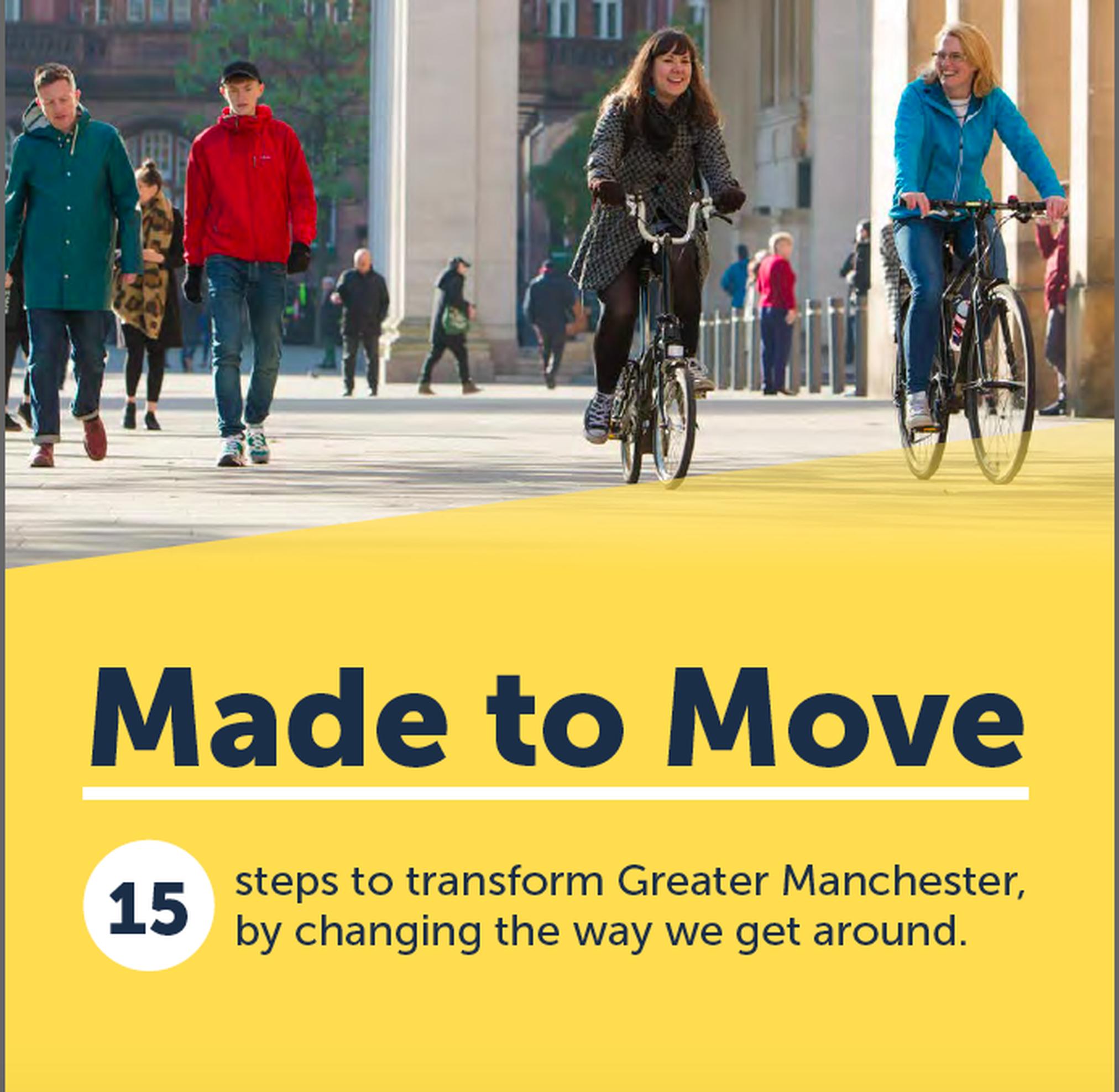 Greater Manchester's walking and cycling commissioner Chris Boardman has published his much anticipated report Made to Move (report will download instantly), which outlines 15 key steps to transform Greater Manchester by changing the way its citizens and visitors get around. The goal 'should be to double and then double again cycling in Greater Manchester, and make walking the natural choice for as many short trips as possible. We must do this by putting people first, creating world class streets for walking, building one of the world's best cycle networks, and create a genuine culture of cycling and walking', states the report.
Made to Move's 15 steps include a commitment to establish a 'ring-fenced, 10 year, £1.5 billion infrastructure fund and immediate short term Mayor's Active Streets Fund to maintain delivery for walking and cycling'.
In his foreword to the report, Mayor of Greater Manchester Andy Burnham states: "Chris Boardman has done a great service to Greater Manchester in presenting us with this challenging report. I am determined that we meet his challenge, and get people moving. We need to start counting the movement of people, not just cars.
"We need to make active travel attractive, safe and easy. We need to make sure that our schools and workplaces are all supported to promote cycling and walking."
Mayor Andy Burnham has also commented recently on twitter that the £243 million for transport improvements in Greater Manchester announced in the Budget could be used to improve cycling infrastructure in Greater Manchester.
Local reaction has been favourable: Love Your Bike strongly supports the Made to Move plan and is encouraging people across Greater Manchester to contact their Council leaders and urge them to support the plan. Love Your Bike suggests that the recently published Bike Life Greater Manchester 2017 report highlighted that:
77% of residents support building more protected roadside cycle lanes, even when this could mean less space for other road traffic.
£70 million annual benefit to Greater Manchester from all trips currently made by bicycle.
86p per mile net benefit for each mile cycled instead of driven.
More than one million cycle journeys have been made on the Oxford Road and Wilmslow Road Cycleway in Manchester since recording began in September 2016.
Pete Abel, from Love Your Bike said: 'The Oxford Road route has demonstrated that when we provide safe and convenient cycle routes more people will cycle and more than 75% people in Greater Manchester support building more protected cycle lanes.
'The benefits from increased cycling and walking are clear, it is time for the Greater Manchester Combined Authority to show leadership and support the Made to Move plan and provide the funds required to deliver high quality cycle schemes such as the Manchester – Chorlton Cycle Way.'