TfL's cycle hire boss urges Network Rail to provide more capacity at mainline stations
07 December 2017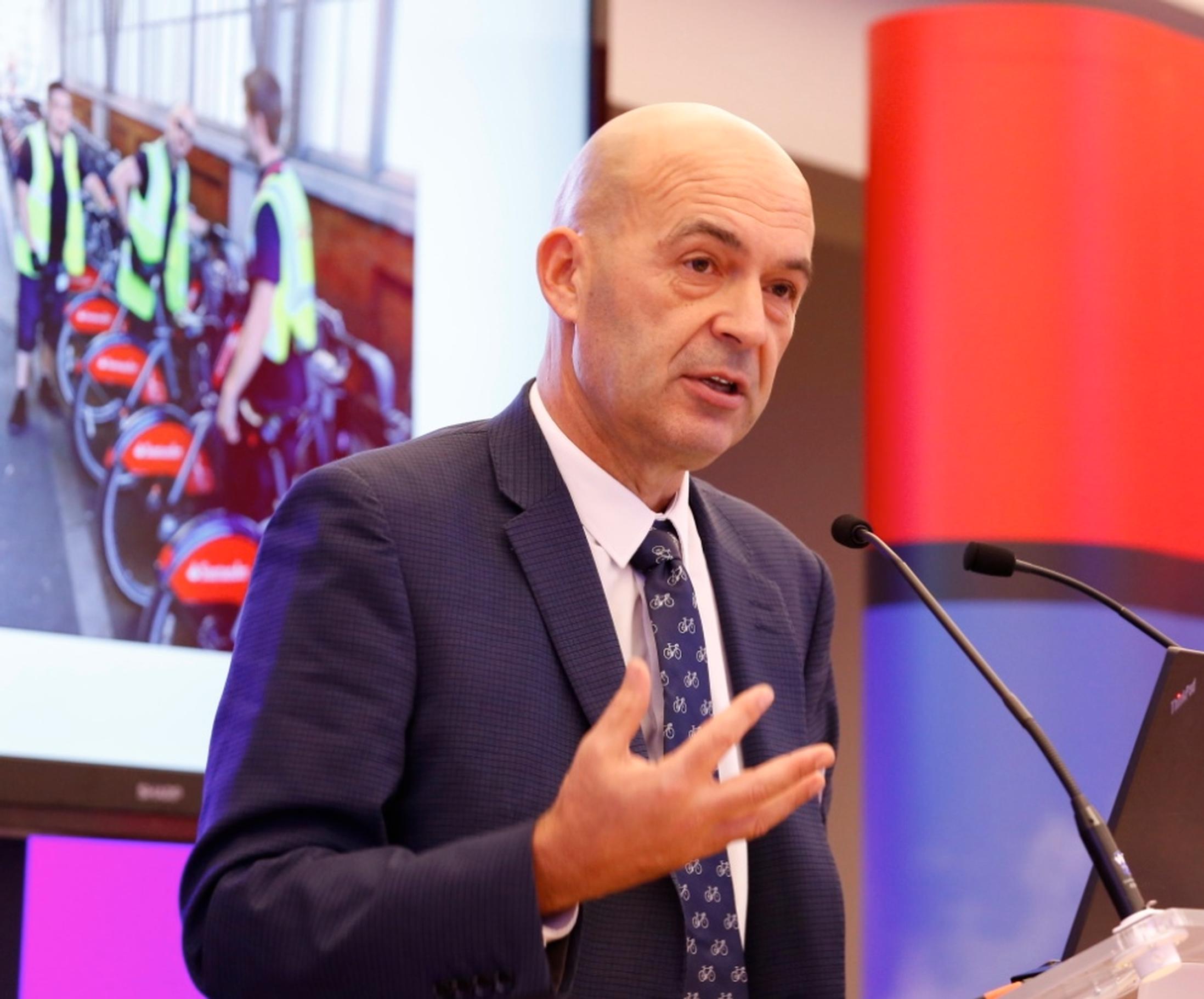 More space for hire bikes is urgently needed at mainline railway stations in London to meet commuter demand, according to David Eddington, head of cycle hire at Transport for London (TfL).
Secure, overnight lock-up facilities for the Santander cycles should be provided near stations, he said. Staff could wheel the bikes between docking stations and nearby storage facilities or do shuttle runs in vans, which would be "much better than transporting the bikes through the congestion of London, with big movements in and out of depots", Eddington told LTT.
TfL is struggling to make contact "with the right people" at Network Rail to discuss more capacity for hire bikes, he says. "We would like to talk about this but can't seem to get the conversation going."
He insisted that Network Rail had not voiced any objections, but had so far shown no interest in discussing the matter. "If we could just talk to them about it we would be delighted."
In order to roll out cycle hire to more stations, TfL would need storage space and a basic power supply, said Eddington. "TfL would be happy to rent the space and cover basic infrastructure costs, such as shuttering and fencing.
"There are big commuter flows at mainline stations, so the demand is there. We've had docking stations at Waterloo for the past seven years and it works well. There are 300 bikes that are returned to the docking points [as commuters make their homeward journey]. In the early evening our team then wheels the bikes to a lock-up where they are stored securely. The next morning the bikes are returned to the docking points in time for the commuter outward rush."
Eddington is calling for cycle hire storage facilities at Kings Cross, St Pancras, Liverpool Street, London Bridge and Paddington.
Since the launch of bike hire in London seven years ago, usage has been steadily rising, Eddington pointed out. "We had a few teething problems at the start, but it has turned out to be a great success." He said that 2017 looks set to be a "record year", with about 10.5 million hires expected. "We've just had the best November ever, with just shy of 800,000 hires, and seven of the 11 months have been record breaking."
In January the scheme is due to extend to Brixton, with seven docking stations comprising 210 docking points being installed. TfL is open to the idea of further expansion, though it would need funding support, said Eddington. "We are happy to work with boroughs where there is potentially funding. There needs to be a natural geographic spread, where we maintain the network, with docking stations no more than 300 metres apart. What we don't want is an island effect where you get an isolated area: we want to ooze outwards."