New Urban Mobility Innovation Index shows that options relating to health, fairness and accessibility are 'diverse'
06 December 2017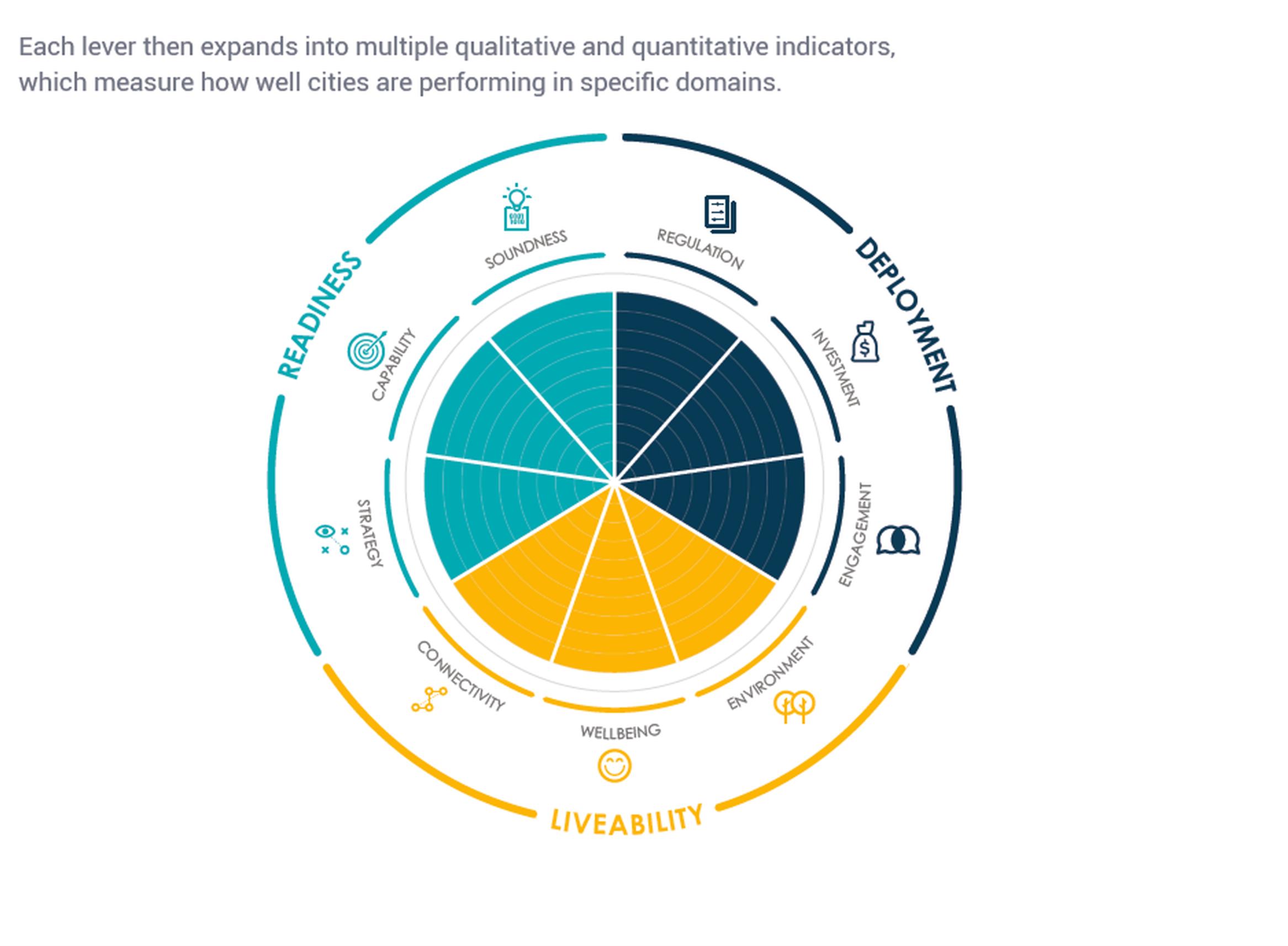 Research undertaken for the recently published Urban Mobility Innovation Index suggests that whilst most cities do have an established strategy for urban mobility, these are frequently a statement of ambitions and guiding principles rather than a roadmap set out to address concrete local challenges, informed by comprehensive data. Coverage of mobility options relating to health, fairness and accessibility is 'quite diverse among cities', as is the quality of the service provided. Further analysis shows that there is a big gap in data collection, and 'in particular environmental performance, accessibility and fairness are overall very difficult to assess in terms of urban mobility'.
UMii was created to encourage city leaders, mobility providers, practitioners and innovators from traditional and non-traditional mobility sectors to work together to make cities better.
The Urban Mobility Innovation Index (UMii) is a framework that assesses the maturity of a city's innovation ecosystem in urban mobility, using a collection of indicators that capture multiple features of the innovation value chain. The project was coordinated by the UITP (International Association for Public Transport), along with partners Future Cities Catapult and Dubai Roads & Transports Authority. Building on a prototype developed in collaboration with Nesta and University College London, the UMii Framework was reviewed with UITP and tested it on a selection of 30 cities including London, New York, Munich, Istanbul, Hong Kong, Kuala Lumpur and Dubai.
First results were shared at the Global Public Transport Summit during May 2017 in Montréal, and the final report has now been published for the public. Cities can also get involved with the project.
UMii is based on composite indicator that enable intercity comparison and conversation, rather than scoring and ranking cities competitively.
The goal is to provide a guide for cities around the world to foster innovation in their urban mobility services and systems. Data will be collected from cities worldwide and will be analysed and produced in a final report. Cities contributing data will also be invited to take part in the Urban Mobility Innovation Forum, dedicated to exchange and learn 'next and best' practices.
Inspired by the CITIE framework, UMii provides insight into urban mobility and innovation in cities across the world by uncovering city data and unlocking its value to enable more informed decision-making. Rather than scoring and ranking cities competitively, UMii seeks to empower city leaders to implement urban mobility policies and measures that are relevant to their ecosystem and enable innovation, whilst promoting knowledge sharing and dialogue.