London Plan sets out requirements for car-free housing and more cycle parking
Sadiq Khan's vision for London includes new maximum standards for car parking and minimum standards for bike parking in a bid to encourage more people to cycle and walk
30 November 2017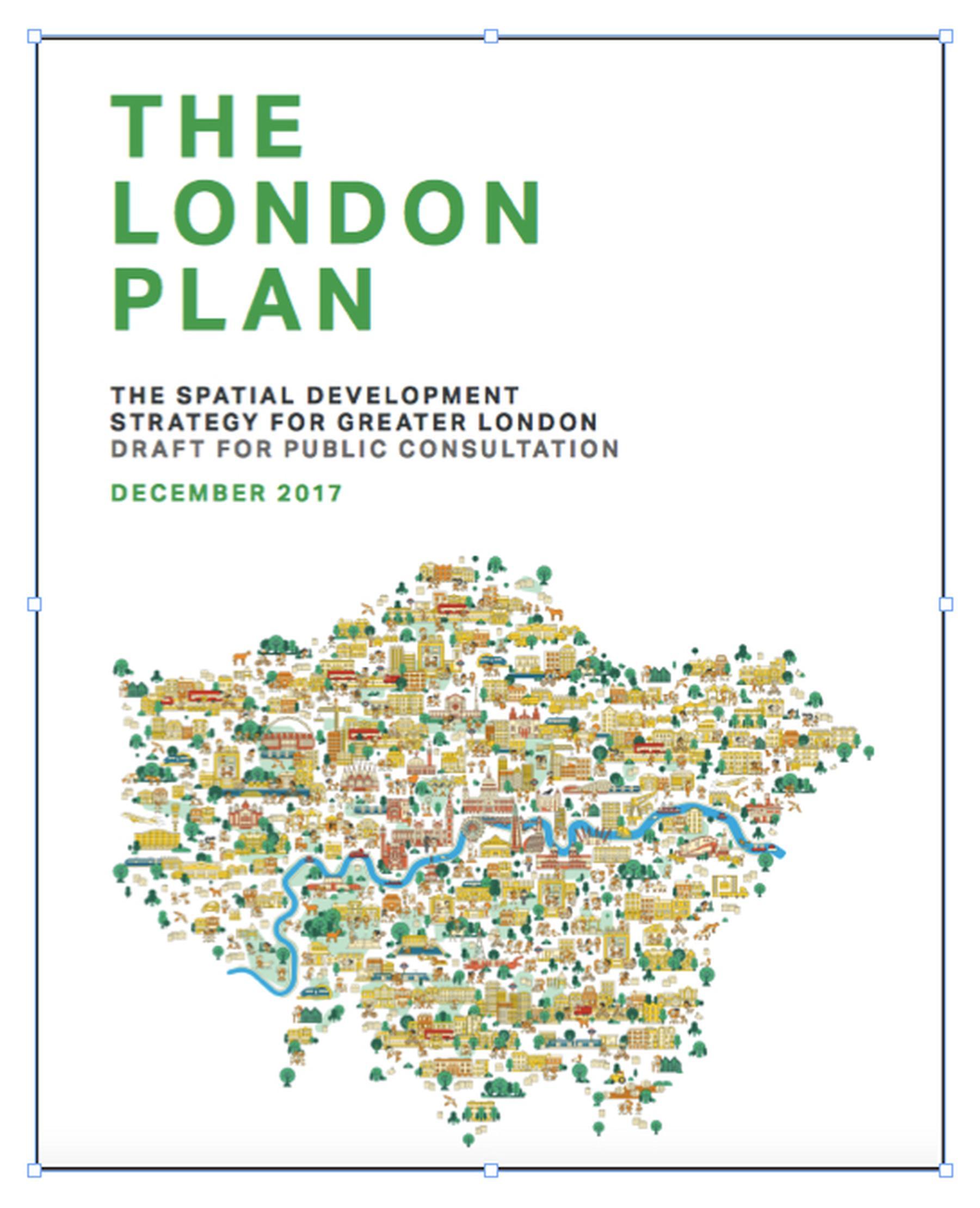 Housing developments will be car-free except for disabled people in parts of the capital with the best public transport connections, under new measures announced by London Mayor Sadiq Khan.
This is among the proposals to reduce parking capacity in the mayor's draft London Plan, published this week. The draft states that residential car parking would not be linked to unit size, so that parking spaces would no longer go up as unit sizes increase.
Meanwhile, office developments in central and inner London would no longer provide commuter or visitor parking, other than for disabled people and for essential delivery and servicing purposes.
Controlling parking provision
Any parking that is provided would have to support electric or ultra-low emission vehicles to meet the mayor's target for carbon free travel in 2050. All new taxi spaces would be required to have active electric charging points, and the plan supports hydrogen refuelling or rapid charging infrastructure for essential freight, servicing and construction vehicles.
"To manage London's road network and ensure that people and businesses can move about the city as the population grows, new parking provision must be carefully controlled," the draft states. "The dominance of vehicles on streets is a significant barrier to walking and cycling and reduces the appeal of streets as public places. Reduced parking provision can facilitate higher-density development and support the creation of mixed and vibrant places that are designed for people rather than vehicles.
"As the population grows, a fixed road network cannot absorb the additional cars that would result from a continuation of current levels of car ownership and use. Implementing the parking standards in this plan is therefore an essential measure to support the delivery of new housing across the city."
The draft recommends maximum car parking standards for residential, office and retail developments: "Retail developments are significant trip attractors and should be located in places that are well-connected by public transport.
"Many retail trips are potentially walkable or cycleable, and improving the attractiveness of these modes through improved public realm and the application of the Healthy Streets Approach will support the vitality of London's many town centres and high streets. As such, car parking provision should be kept to a minimum and space should be used for activities that create vibrancy and contribute to the formation of liveable neighbourhoods."
Minimum cycle parking standards
In a bid to encourage more cycling, the draft contains minimum cycle parking standards for: shops; offices; housing developments; hospitals and health centres; hotels, bars and restaurants; schools, colleges and universities; and leisure centres.
This will require the doubling of cycle parking outside shops across the capital while cycle parking capacity in some parts of outer London will have to double so that it matches levels in central and inner London, states the plan.
Cycle parking requirements for new office developments will rise significantly in areas of London where demand for cycle parking is high, or which have the most potential for cycling growth, said the mayor.
Cycle parking for employees should be well located, secure and protected from the elements. The plan calls on employers to provide changing rooms, maintenance facilities, and at least two lockers for every three long-stay bike parking space and at least one shower for 10 long-stay spaces. There should also be accessible facilities for disabled cyclists.
Cycle parking and cycle parking areas should allow easy access and provide facilities for disabled cyclists, states the London Plan. This could include step-free cycle parking for people using adapted cycles, as well as racks designed for other non-standard cycles such as tricycles, cargo bicycles and bicycles with trailers, for both long-stay and short-stay parking.
The requirements for long-stay cycle parking for student accommodation will double from one space per two bedrooms to one-to-one provision, so all students can own a bike if they want to.
Once the final London Plan is published in 2019, after consultation, each London borough will be required to incorporate the maximum car parking and minimum cycle parking standards into their local planning guidelines.
Setting active travel targets
The mayor's Transport Strategy seeks to increase the proportion of trips in London made on foot, by cycle or using public transport from 64% currently up to 80% by 2041.
The foundations of the London Plan are built on the Mayor's Healthy Streets Approach, requiring developers to prioritise more active transport by creating inclusive, safe and accessible streets across London.
In general, parking standards will be significantly tightened, with less provision in many areas, particularly in the most accessible parts of central and inner London and town centres. Instead there will be wide-ranging requirements for developments to adhere to the key principles of the Healthy Streets Approach.
Alongside the London Plan, the mayor is working with TfL and the boroughs to deliver a London-wide network of cycle routes. The mayor's aim is for 70% of Londoners to live within 400 metres of a high quality, safe cycle route by 2041.
Sadiq Khan said: "To secure the future health and prosperity of our city, we need to be bolder in encouraging people to reduce their reliance on cars. It's essential for dealing with congestion as London's population grows, and crucial for reducing our toxic air pollution emissions.
"My draft London Plan will set out how I want to transform how London's infrastructure works, making cycling and walking a safe and convenient alternative for millions more journeys every day. If you buy or rent a home in London and make regular journeys to the work or shops, I want to see safe and secure cycle parking available for every journey, across all parts of the city. For too long our housing and infrastructure has been built solely around the car."
Dr Yvonne Doyle, London regional director at Public Health England, said: "By applying the Healthy Streets Approach to the whole planning system, the Mayor's new London Plan is taking another important step towards tackling London's health problems. It is vital for the health and wellbeing of Londoners to increase opportunities for active travel, with many more journeys being made on foot, by cycle and using public transport, and it's great to see that with this ambitious new London Plan the Mayor is continuing his commitment to making London a healthier place."
Tom Bogdanowicz, senior policy and development officer at the London Cycling Campaign, said: "We welcome the Mayor's targets to nearly halve the proportion of trips made by private motor cars, ensure the majority of Londoners live near to a safe, high-quality cycle route, and provide improved levels of cycle parking, including proper provision for riders with disabilities."
Matt Winfield, London Director for Sustrans, said: "Planning more homes and offices close to stations will ensure that people moving into London's newest buildings can live without the need for a car. Planners and developers must make sure the streets around them are welcome places to walk or cycle, and that they connect into London's new Superhighways and Quietways, so that more of us can safely cycle for our everyday needs.
"Cycle parking in new buildings has been woefully inadequate in meeting today's demand let alone in the future. I welcome news that the new plan will start to address this."
The 524-page draft London Plan also sets out the mayor's strategies for housing, social infrastructure, design, the natural environment and heritage & culture.