Nissan reveals prototype of real-world AV trial vehicle
28 October 2017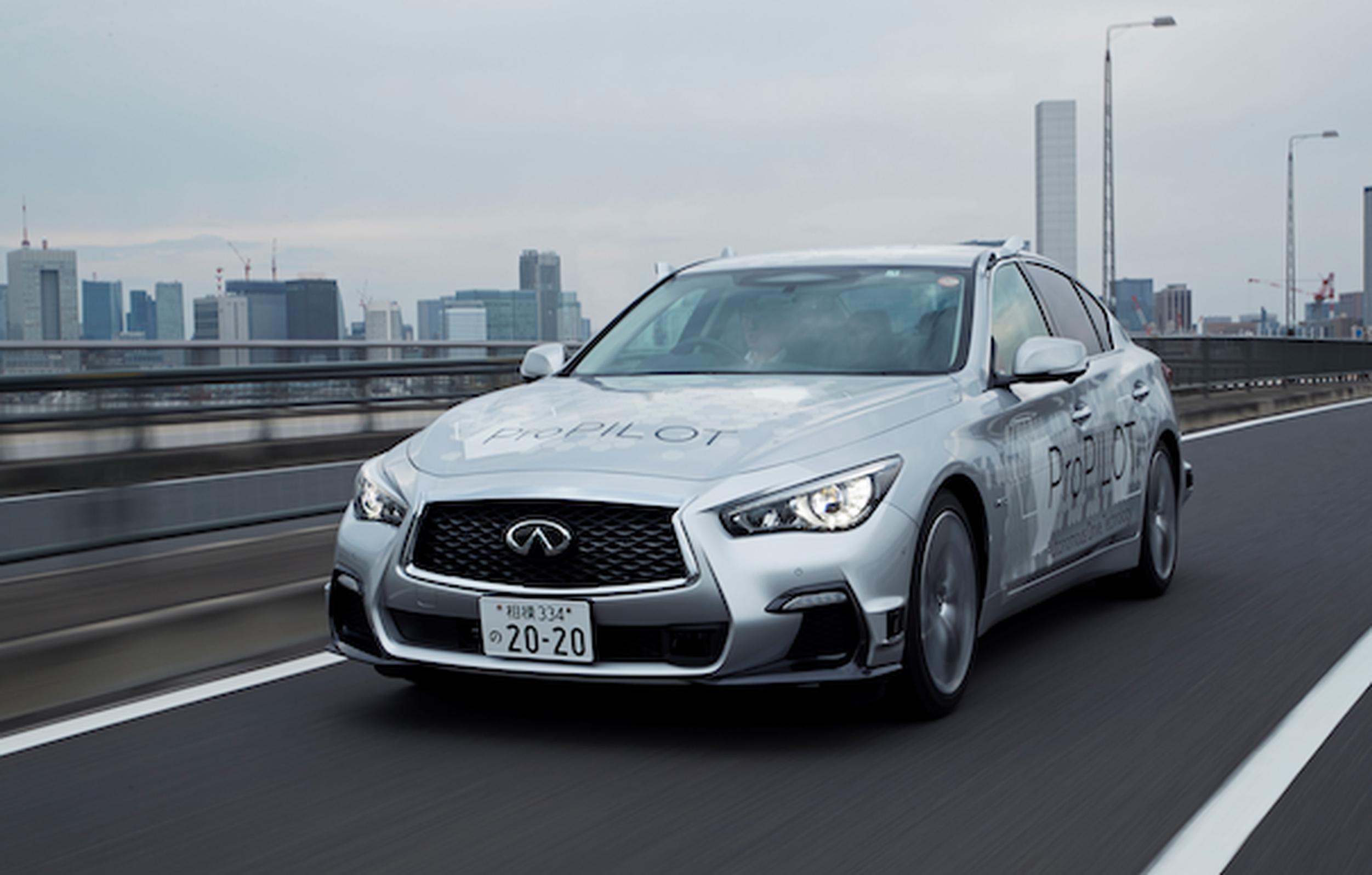 Nissan has demonstrated a prototype of its most advanced autonomous driving technology, planned for real-world use from 2020, on public roads in Tokyo.
Nissan Motor Corporatti tested its next-generation ProPILOT technology on a modified Infinit Q50 sports sedan. The technology is designed to enables the vehicle to operate autonomously on urban roads and motorways.
The prototype's artificial intelligence uses input from 12 sonars, 12 cameras, 9mm-wave radars, six laser scanners and a high-definition map to analyse complex scenarios and navigate through city road conditions such as crossing busy intersections.
Nissan said hardware upgrades, along with software improvements, will deliver smooth transitions when the vehicle encounters obstacles in the road. "This results in a human-like driving feel that gives passengers peace of mind," said Takao Asami, Nissan's senior vice president in charge of research and advanced engineering. "Our next-generation ProPILOT prototype showcases technology that will be available for real-world use from 2020.."
The demonstration follows the recent launch of the new zero-emission Nissan LEAF, which is equipped with ProPILOT technology that enables single-lane autonomous driving on highways.
Nissan's line-up of models with ProPILOT now includes the Nissan Serena, X-Trail and Rogue and will be joined by the Qashqai in 2018.