Students win funding to develop training for automated car drivers
23 October 2017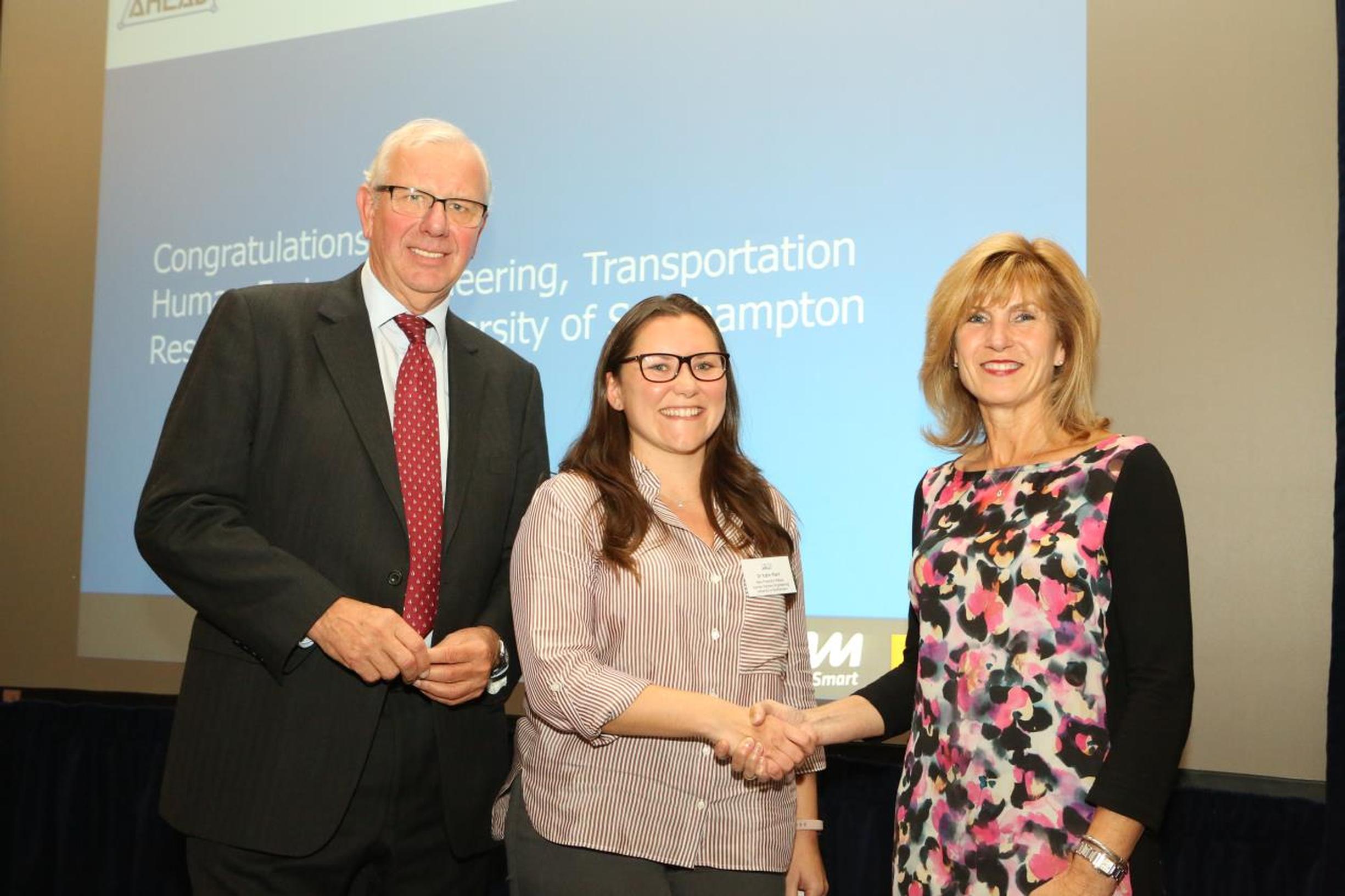 The University of Southampton has become the first recipient a £50,000 award to fund PhD research into the training implications for drivers as vehicles become more and more automated. The Human Factors Research Award was created by road safety charity IAM RoadSmart and presented during its Driver Ahead conference.
Universities across the UK were invited to submit applications for this new research grant focussing on driver training in preparation for the increasing automation of vehicles.
The winning submission was written by Neville Stanton and Katie Plant from the University of Southampton, for their report: "Training Implications for Drivers of Automated Vehicles."
The judging panel for the award included: Elizabeth Box, head of research from the RAC Foundation; Dr Shaun Helman from the Transport Research Laboratory; Professor Sarah Sharples from the University of Nottingham; Professor Pete Thomas from the University of Loughborough; Professor Andrew Parkes from the University of Coventry; Professor Steve Stradling from Napier University in Edinburgh; and Professor Angus Wallace, trustee of IAM RoadSmart and chair of the IAM RoadSmart Research Awards Panel.
Professor Wallace said: "All the applications were of a very high standard and could equally have won. The submission by University of Southampton was very carefully thought through, presented very clearly and looked at improving training of drivers of intelligent vehicles."