Autonomous last mile delivery pod to be unveiled at Smarter Travel LIVE!
05 October 2017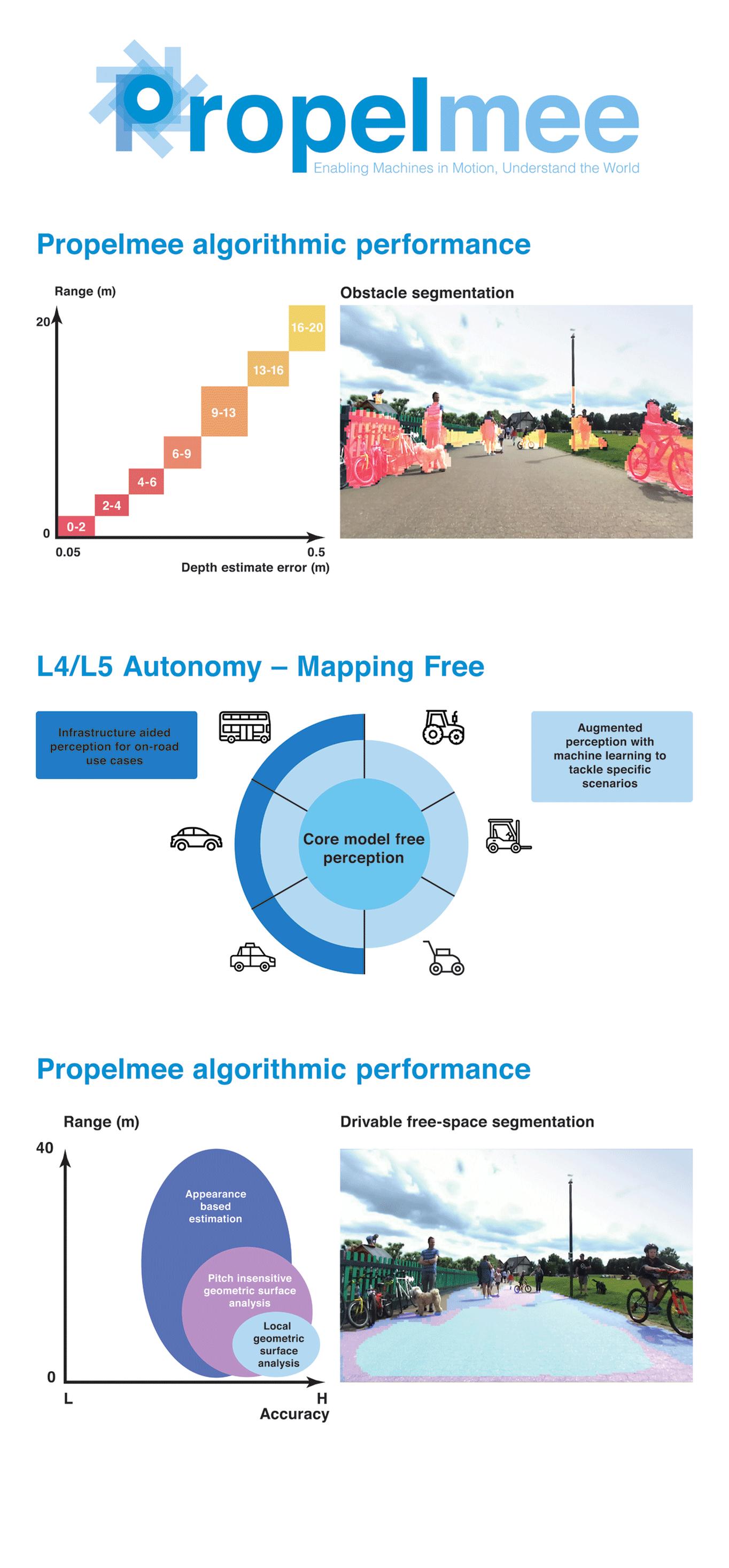 Propelmee, an autonomous mobility software provider with specialist expertise in perception, will unveil its last mile delivery pod 'Go4' at the Smarter Travel show in Milton Keynes on 19 & 20 October. 'Go4' will appear on the 'Street of the Future' showcasing the first demonstration platform of Propelmee's unique and highly robust autonomous mobility capabilities. 'Go4' will go live in a public demo in Cambridge later this year as a footpath traversing, off road, fully autonomous delivery pod.
Propelmee's autonomous mobility software capability provides unparalleled performance in detecting and segmenting all types of obstacles and drivable free space. The core technology is built on a 'Model Free' approach – what this means is that the system is not trained on examples of what obstacles look like, or, what roads and the drivable space look like, but rather on a mathematical formulation to describe the world without making assumptions that could get violated in edge cases.
These algorithms are sensor and vehicle agnostic, meaning they can work on any autonomous vehicle, easily integrating with its on-board sensing. Propelmee's technology can enable autonomous mobility for driverless cars, assistive mobility platforms, field and service equipment, low speed urban transport and of course, last mile delivery pods. The two snapshots in the figures below show the performance of Propelmee's technology operating in a highly complex, off-road environment with successful segmentation of obstacles and free space.
Please visit us at Stand F10 on October 19 and 20th to learn more about our autonomous mobility software capabilities and see our demonstration videos that exhibit Propelmee's algorithmic performance on real time data.