Meerkats take over Route 1 in Crawley
20 September 2017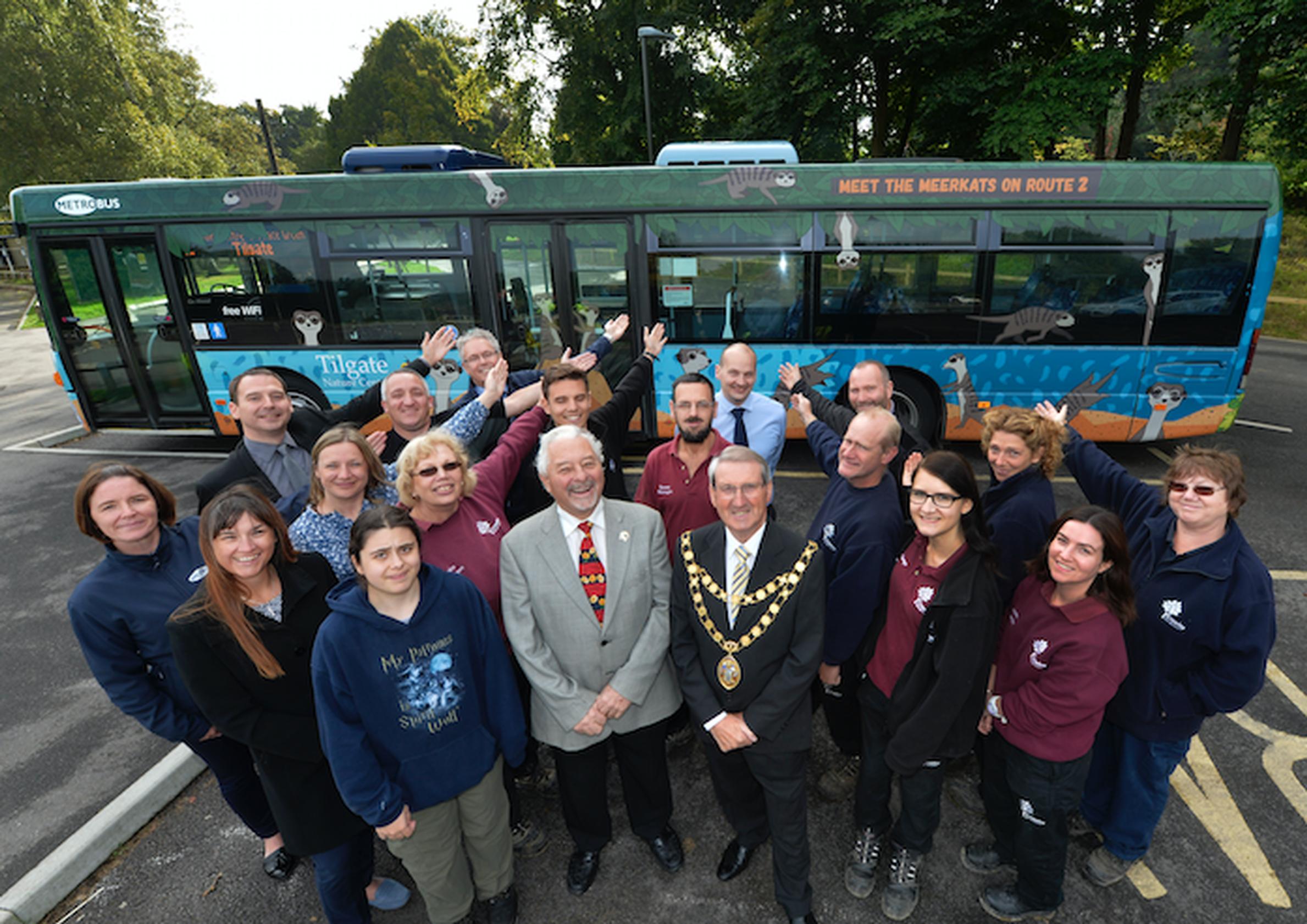 Meerkats can now be seen travelling around the streets of Crawley, on the side of a bus. The bus was redesigned by Metrobus to celebrate of Tilgate Nature Centre's conservation work with endangered species.
The West Sussex nature centre is home to more than 500 animals. The marketing team at Metrobus worked with Tilgate Nature Centre manager Simon Woodward to come up with the design and provide animal facts in the interior coving panels.
Nick Hill, Metrobus head of commercial, Nick Hill said: "After we launched a bus that celebrated 70 years of Crawley New Town earlier in the year, wee wanted to create a striking one-off bus. The Tilgate Nature Centre was an immediate contender. We chose the meerkats as they're cheeky, full of personality and are really popular with visitors. We've also extended the Route 2 service at weekends to Tilgate Park, so we really hope that both these initiatives help to attract even more visitors to the centre."
Crawley Borough Council Cllr Chris Mullins said: "The meerkat bus looks amazing and is already creating a stir as it's driven around town. It's a brilliant advert that will help to attract even more visitors to the Nature Centre and Tilgate Park."
The bus will mostly run on the route between Bewbush and Broadfield via Southgate and town centre. It is expected the meerkat design will remain in place for around three years.