TfL offers guided walks in capital to encourage active travel
05 September 2017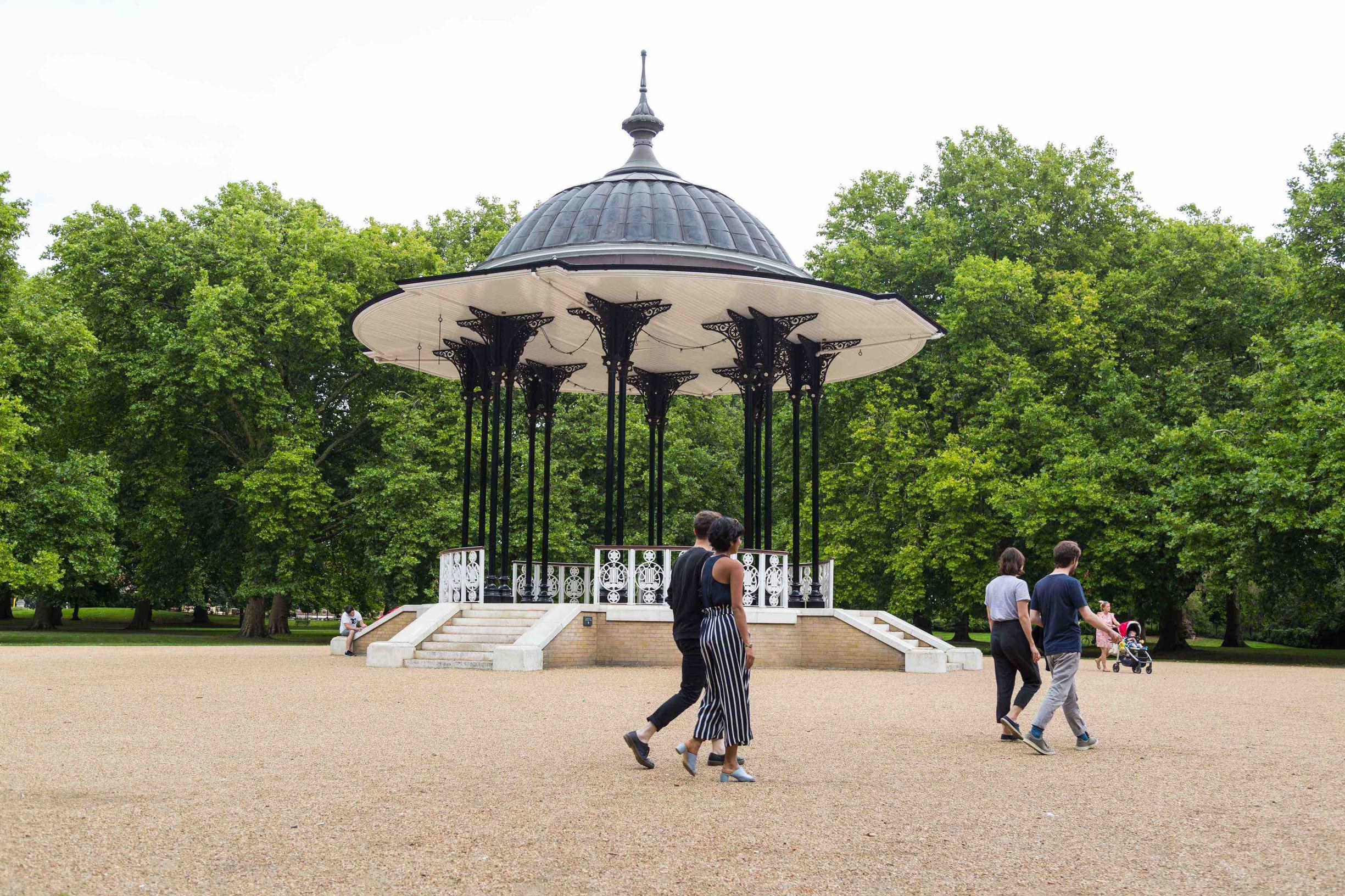 Free guided walks are being offered by Transport for London (TfL) to encourage people to explore the capital on foot and to highlight the benefits of walking for health and wellbeing.
The Mayor's draft Transport Strategy aims to increase the proportion of people walking, cycling and taking public transport to 80% by 2041, compared with 64% now.
"To make this commitment a reality, a wide range of improvements to London's streets, junctions and public spaces are underway, including the installation of more than 1,700 Legible London signs across the capital, making it easier and more enjoyable to walk around London," says TfL.
New analysis from the Greater London Authority (GLA) shows that if every Londoner walked or cycled for 20 minutes a day, it would save the NHS £1.7bn in treatment costs over the next 25 years.
The range of 40 'Autumn Ambles' – which will take place on Saturday 23 and Sunday 24 September – will include a dementia-friendly stroll in Southwark Park (pictured above), a tour through Camden's rock 'n' roll history and a tour of 'creepy locations' associated with ghosts, body snatchers and public executions.
Will Norman, London's Walking and Cycling Commissioner, said: "This year's guided walks include some fascinating new looks at our great capital. I hope they inspire even more Londoners to get out and about, as walking is not only the best way to explore everything London has to offer, it's also great for your health and well-being."
Esther Watts, Senior Dementia Friendly Communities Officer at Alzheimer's Society, said: "I'm delighted that TfL and Walk Unlimited have chosen to work with Alzheimer's Society and Cool Tan Arts to provide a dementia-friendly walk in this year's Autumn Ambles. Exercise is important for everyone's health and wellbeing, including people living with dementia who may not get as many opportunities to explore London. The sensory walk at Southwark Park is a great way for families to enjoy exercise together."
To reserve a free place on a walking tour visit walklondon.org.uk
Find out more about the Mayor's draft Transport Strategy at Healthy Streets