Northern Transport Summit ends with call to create a 'Council of the North'
24 August 2017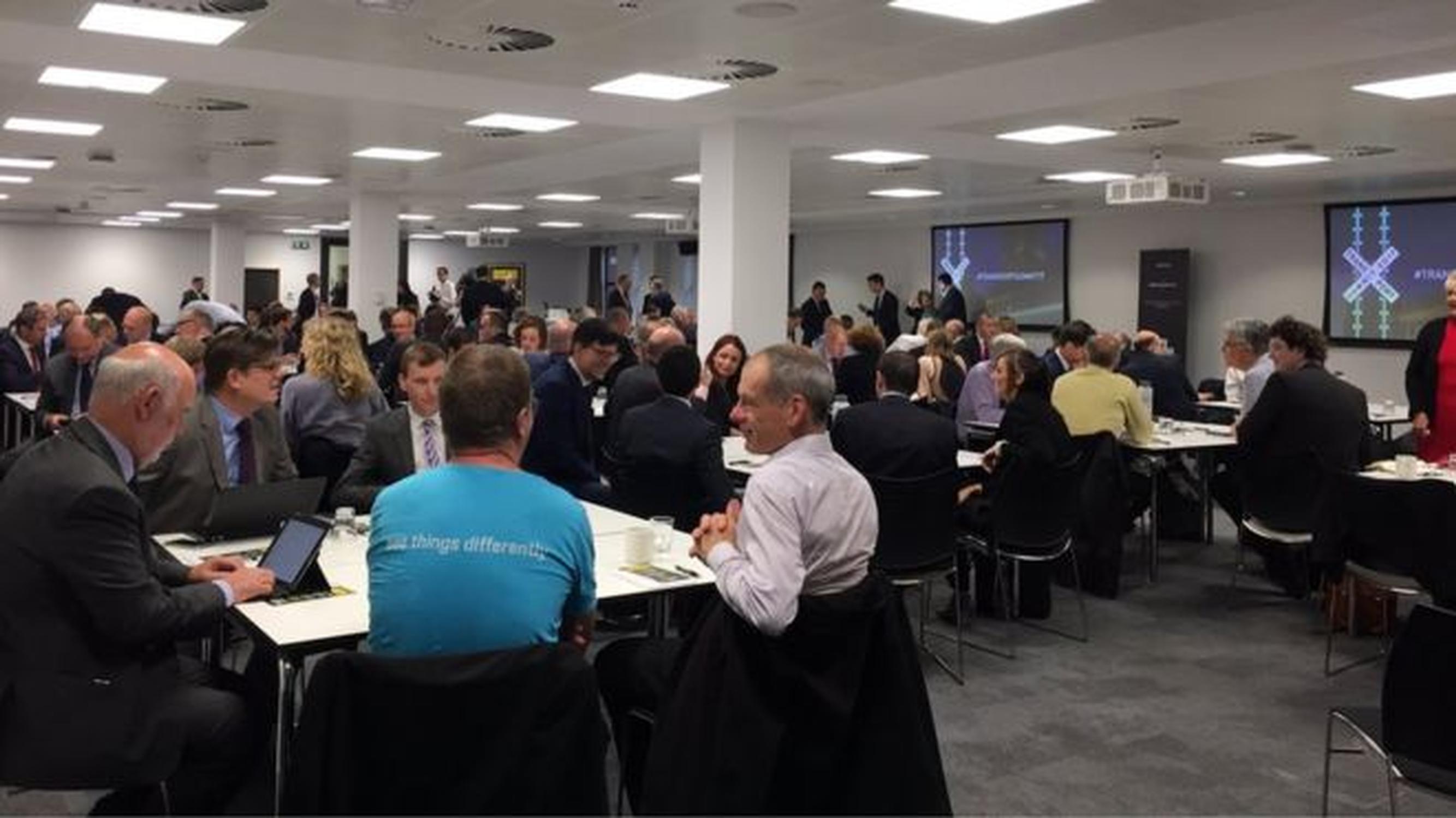 A body representing political, business and other leaders should be set up to speak with one voice for the North, a transport summit held in Leeds has agreed.
The Northern Transport Summit of business and political leaders was called after transport secretary Chris Grayling cast doubt over long promised improvements to Northern railways.
The case for a new representative forum was included in a statement signed by: Judith Blake, leader of Leeds City Council; Andy Burnham, Mayor of Greater Manchester; Julie Dore, leader of Sheffield City Council; Nick Forbes, leader of Newcastle City Council; Sir Richard Leese, leader of Manchester City Council; and Steve Rotheram, Metro Mayor of Liverpool City Region.
The new forum, which is being dubbed by some as a "Council of the North", would bring the Northern perspective to long-term issues such as Brexit and transport funding. It would also make the case for further devolution of power from Westminster to the North of England.
A new pan-Northern body could also have a critical role to play in forthcoming Budget and Brexit discussions.
The summit also called on central government to honour promises it has made to the North to improve rail infrastructure. The delegates pledged to build a broad-based campaign, working with Northern MPs, to win Parliamentary backing for its demands.
Last month the government announced that it was scrapping the planned electrification of railway lines in Wales, the Midlands and the north of England. Then, days later, the transport secretary gave backed proposals for Crossrail 2, a new line linking north-east and south-west London.
On the day of the Northern Transport Summit, Grayling wrote an opinion piece in The Yorkshire Post saying council leaders should "take control" of their own transport networks.
The summit also came one day after civic leaders, businesses and former Chancellor George Osborne called on the government to back East to West Northern Powerhouse Rail, connecting the cities of the North, in Autumn's budget. In a letter to the Prime Minister, business and civic leaders said that the investment in Northern transport is 'not only fundamental to the success of the Northern Powerhouse, it is fundamental to the success of the entire country.
Mayor of Greater Manchester Andy Burnham said. "This unprecedented gathering of Northern political and business leaders sends a clear message: the North is getting organised and ready to get its voice heard more loudly than ever before. It is time now for the North to pool its political influence and show a real willingness to use it, like London, Scotland, Wales and Northern Ireland have been doing in recent times. Westminster has failed the North of England but in the past we have struggled to speak with one clear voice on its unfair decisions. With the change in the Parliamentary arithmetic, we have a chance to win more support for our cause.
"By working together with our council leaders, businesses and MPs – alongside trade unions and the community and voluntary sector - we can ensure a strong voice and a fair deal for the North. If we get this right, a new 'Council of the North' could mark a real change to the politics of our country."
Full statement from the Leeds' Transport Summit
"The North's huge economic potential is being held back by an outdated, expensive and slow transport system. The idea of 'Northern Powerhouse' driving forward a rebalanced UK economy in the 21st century, was supposed to right this wrong, and is still strongly supported. A successful North means more jobs, a stronger tax base, better inward investment opportunities and greater success for business for the whole of the UK. But none of this will be realised unless there is substantial new investment in modern transport infrastructure linking the great cities of the North.
"Recent statements by the transport secretary have sent worrying messages that this essential investment may not be delivered in full, with some key commitments dropped, or substantially delayed. We believe that people across the North have waited long enough for transport services on a par with other parts of the country. The disparity between transport in the North of England and London must now be addressed.
"Therefore, this summit calls on the government to:
honour in full commitments already given to deliver improvements to rail services across the North, including full electrification, track and signalling improvements on key commuter routes and the upgrade of hub stations, and to remove uncertainty about this at the earliest opportunity;

prioritise its manifesto commitment to deliver new west-east rail infrastructure reaching across the North, work with Transport for the North to set out a clear timetable for its delivery in the Autumn Budget, develop an appraisal process to support it, and provide evidence that this timetable will not be adversely affected by decisions to fund other large infrastructure projects elsewhere in the country; and

set out a fairer distribution of transport funding – road and rail, revenue and capital - across all regions of the country.
"Finally, at a time when crucial long-term decisions are about to be taken, not just on transport but also on the country's relationship with the EU, this summit agrees to establish a representative and accountable forum of sectors including political and business leaders, trade unions, voluntary and community sector, and universities to enable the voice of the North of England to be properly and effectively represented on issues of common concern.
"This summit agrees to update all Members of Parliament on the conclusions of today's discussion and will work with them to build a broad-based campaign, and seek Parliamentary endorsement of our calls on the government, including a debate when Parliament returns."
Signed by
Julie Dore, Leader of Sheffield City Council
Andy Burnham, Mayor of Greater Manchester
Judith Blake, Leader of Leeds City Council
Nick Forbes, Leader, Newcastle City Council
Sir Richard Leese, Leader of Manchester City Council
Steve Rotheram, Metro Mayor of Liverpool City Region