New smartcard for bus and tram users in Greater Manchester
Mayor Andy Burnham launches 'get me there' card
09 August 2017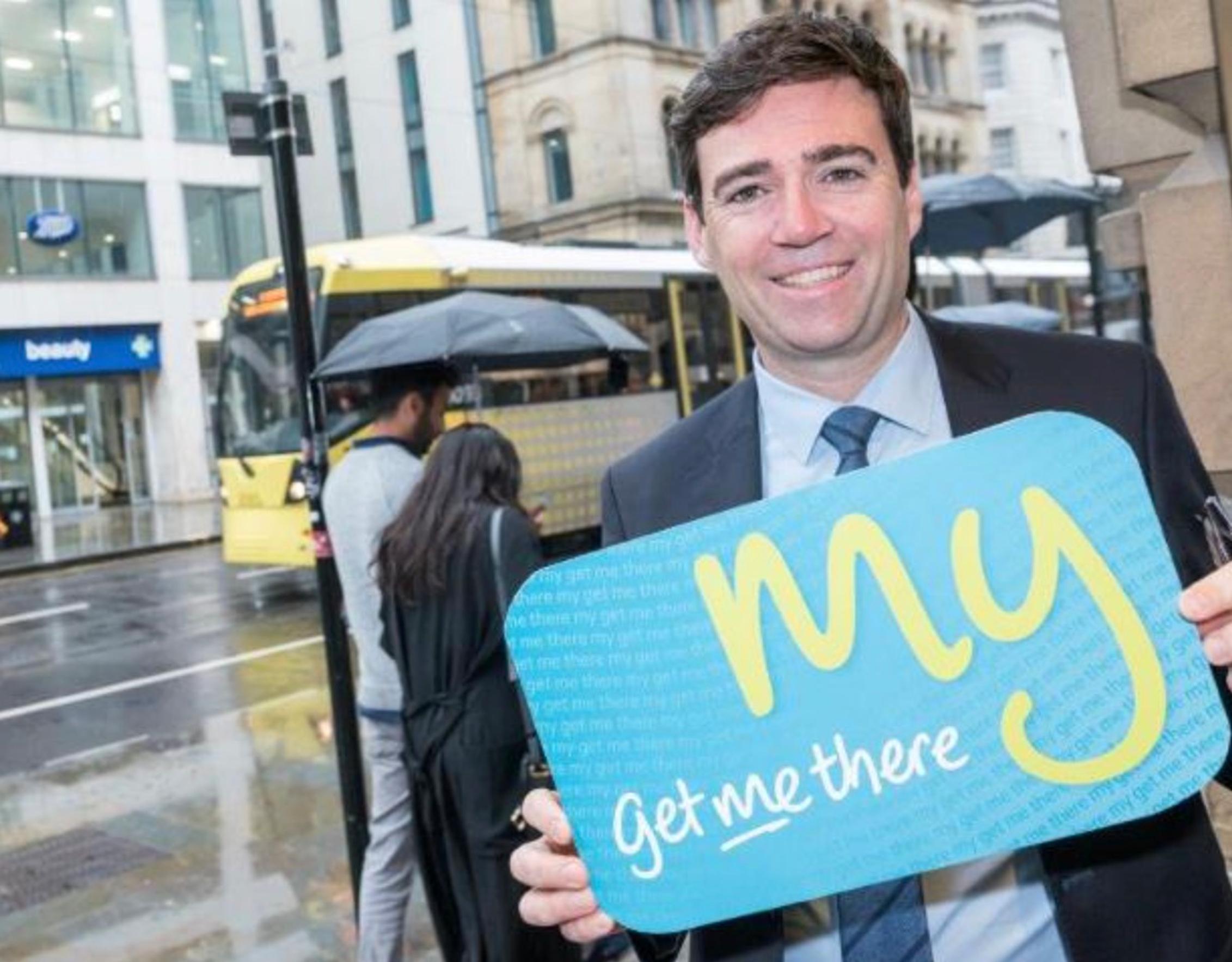 Transport for Greater Manchester (TfGM) has introduced a new smartcard for use on the city's tram and bus services. The 'get me there' travel card is the latest phase in the phased introduction of smartcard technology by the authority.
TfGM has been working with Greater Manchester Travelcards (GMTL), the industry body that manages multi-operator and multi-modal ticketing in Greater Manchester, to deliver a fully integrated smart system across the city region.
A 'get me there' account will enable users to purchase a range of products online and review their purchase. TfGM says this will make travel easier and more flexible as there will be no need to carry cash or queue at ticket machines.
TfGM says season ticket holders will benefit from added security as any lost or stolen tickets and travel cards that have more than seven days left to run will be replaced. Customers will be able to order new cards online.
As well as being able to buy a new range of multi-modal bus and tram products, new corporate and young adult smart cards have also been introduced.
The 16-18 card will allow almost 100,000 young people in the city region to purchase half-price bus travel, as announced by Greater Manchester Mayor Andy Burnham in June. The 16-18 card was enabled following an agreement with bus operators and GMTL. The half price one-day ticket will be launched in September.
Mayor Burnham said: "The expansion of 'get me there' will certainly help make travel easier and, for the first time, enable people across Greater Manchester to hop on and off trams and buses with their smartcard. Significantly, the 16-18 card will see the cost of a bus day ticket cut in half, reducing the cost of journeys and enabling our young people to more easily access work and leisure opportunities, training, education and skills.
"All this can only be good news and will, I hope, encourage more people than ever before to get on board with public transport, which will help to tackle congestion and air quality issues."
Trevor Roberts, chairman of GMTL – which operates under the brand name System One – said: "We have been working hard to get growth and encourage our current customers to make the smartcard switch and that is being delivered with more and more buying via 'get me there' and other compatible smartcards."
TfGM and GMTL say work is continuing on introducing contactless account-based ticketing which will enable passengers to use their bankcards to touch in and touch out instead of a smartcard.
Andrew Fender, chairman of the Transport for Greater Manchester Committee, said: "I'm delighted that today we're launching a smart ticket that allows truly flexible, multi-modal travel on Greater Manchester's trams and buses for the first time. We are on a journey with 'get me there' and smart ticketing. We know the travelling public wants a world-class, integrated, pan-Northern smart ticketing system, and this latest development brings us a step closer towards realising this ambition."