Chris Boardman is Greater Manchester's first cycling and walking commissioner
Cycling and Walking
31 July 2017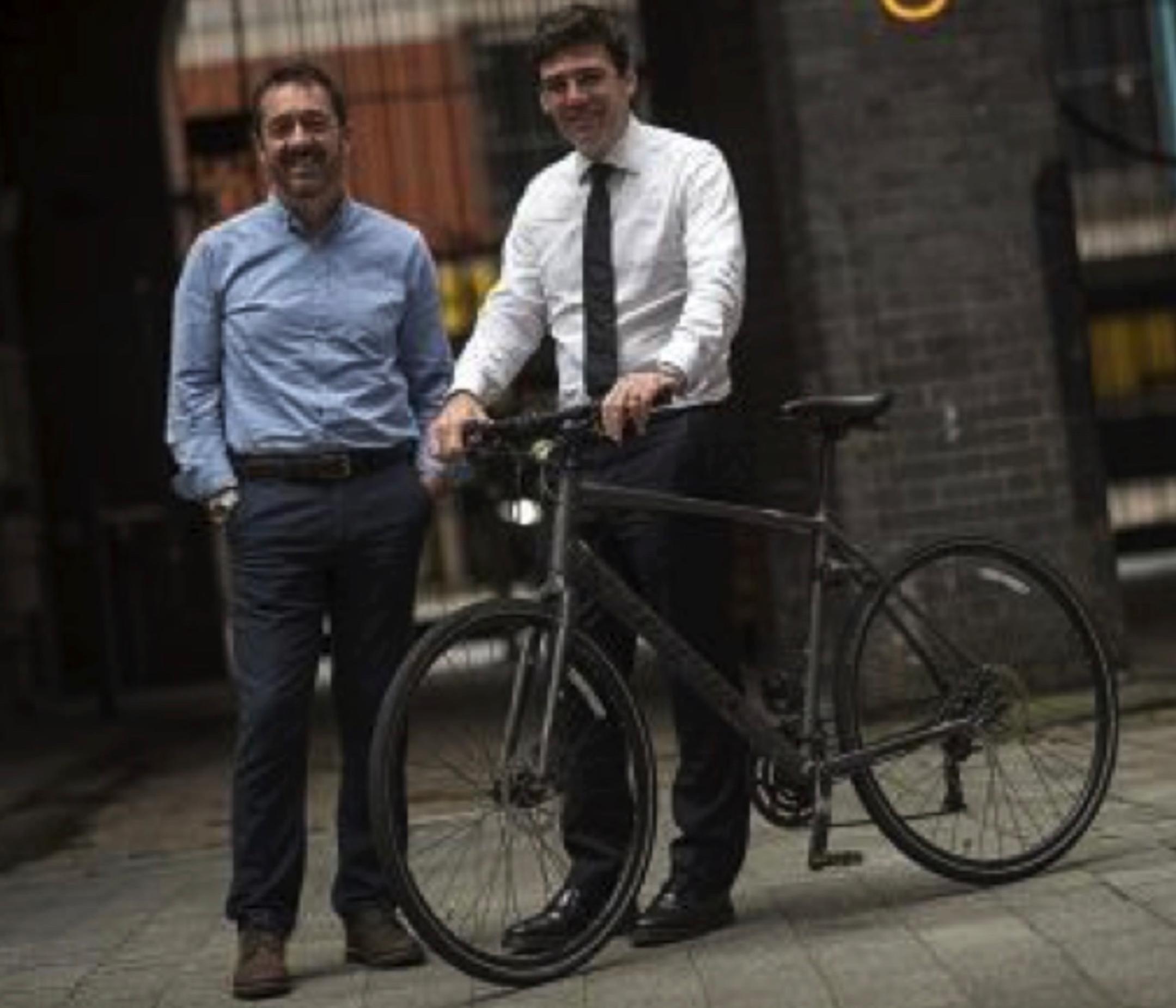 Chris Boardman, Olympic cycling champion, has been appointed as Greater Manchester's first ever Cycling and Walking Commissioner.
Greater Manchester's Mayor, Andy Burnham, selected Boardman to help boost cycling and walking in Manchester, which was a key pledge in Burnham's mayoral election manifesto.
The announcement comes as the Mayor received and endorsed a four-year plan to get 'Greater Manchester Moving'. Burnham has committed his leadership to implement the plan as part of a collaborative approach with Greater Manchester Combined Authority, Greater Manchester Health and Social Care Partnership and Sport England.
Boardman will act as the leading advocate for cycling and walking in Greater Manchester, working with the Mayor and Transport for Greater Manchester to secure the resources needed to develop and deliver cycling-related activity and programmes. He will have senior oversight of the development of policy and investment plans for cycling.
Boardman will also work across Greater Manchester's public, private and voluntary institutions to improve safety and conditions for cycling.
Boardman will play a key role in achieving the ambitions set out in the Greater Manchester Moving initiative. "My first priority will be to pull together all the people who need to be involved in making cycling and walking viable, attractive and important part of the transport network in Greater Manchester," said Boardman.
"Cycling isn't currently a big part of how people get around in the region but surveys have showed there is real desire to ride more, if we create an attractive, safe environment. There's a passion from all branches of local government and health to make it happen too but we're not going to enforce change – we will take people along with us.
"With my background in sport, I'm a big fan of setting targets, being measured and being held accountable for results. I'm going to spend several weeks talking to people to understand the landscape for cycling in Greater Manchester before setting a number of goals we want to achieve and timescales – and you can rest assured that they'll be ambitious."
Greater Manchester Moving is a four-year mission for the 2.8m people living in Greater Manchester to become more active. The aim is to double the rate of past improvements and achieve the goal of having 75% of people living in Greater Manchester active or fairly active by 2025.
Some 38% of people living in the city region are not active enough to benefit their health. The cost of this inactivity to health services in Greater Manchester is estimated to be £26m per year.
The Mayor, Andy Burnham, said: "I am a big believer in physical activity because it has a positive impact on both physical and mental health. Going from inactivity to activity is often one of the easiest and most positive lifestyle changes people can make. Having taken that step, people are then more likely to make other changes – be that in smoking, drinking or diet.
"We need to encourage the people in our city region to move more, to cycle and walk and maximise the contribution to being a healthy society. I want Greater Manchester to be the sport and physical activity capital of the world."
Greater Manchester Moving is also seeking employers willing to support their workforce to be more active in and around the working day by encouraging walking or cycling to work.
Lord Peter Smith, chair of strategic partnership board, portfolio lead for health and social care and leader of Wigan Council, said: "Greater Manchester is taking charge of an exciting opportunity, as well as a significant challenge to encourage our people and communities to be more active.
"We are determined to do this by helping people to take control of their own and their family's health; connecting people to the opportunities created by economic growth and reform; tackling the root causes of poor health; focusing on improving the health of the most vulnerable; and providing excellent care for people when they need it."
One of the key aims of the Greater Manchester Moving proposal is to work with schools and colleges in supporting and integrating the recommended amount of physical activity per day into the curriculum and embracing approaches such as the daily mile.
Sarah Price, director of population and health and commissioning at Greater Manchester health and social care partnership, explained: "Being more active from as young as possible will help improve lives and it's our ambition for Greater Manchester to be the best in England for children and young people from all backgrounds to grow up and have a more active lifestyle."
Sport England's executive director of community sport, Mike Diaper, said: "Sport England's job is to increase the amount of people across the country who are active so they can enjoy the benefits that it brings to their lives. Greater Manchester is set to benefit from lots of exciting new initiatives, from helping school children to ride a bike with confidence, making it easier for people to walk more and helping older people stay active."
The launch of Greater Manchester Moving is supported by GreaterSport, also Transport for Greater Manchester and British Cycling. A range of activities will be available for the public to participate in, with coaching lessons for under-fives from Special Olympian Keira Byland.