Questions over whether Crossrail 2 to be trimmed as Northern politicians fear HS3 axe
25 July 2017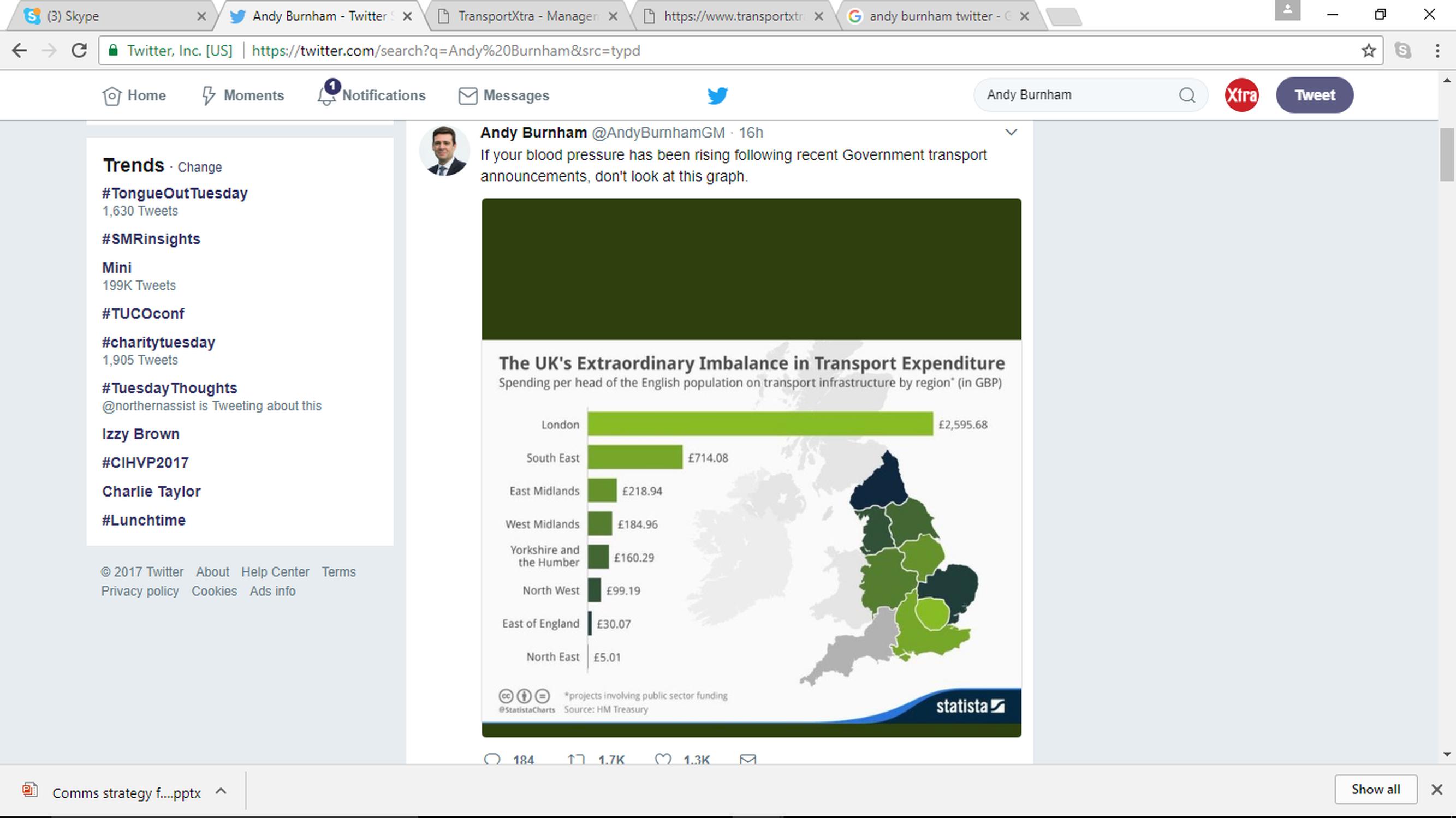 Questions have been asked over whether the transport secretary's demand to improve the affordability of Crossrail 2 will mean stations being axed - as the Greater Manchester Mayor asked whether taxpayers outside London were paying for it, given rail electrification schemes were axed.
The announcement that Chris Grayling was "a supporter of Crossrail 2," but one who wants revised plans "so the public gets an affordable scheme that is fair to the UK taxpayer," came days after he dropped plans to wire the Midland Main Line north of Kettering to Sheffield and Nottingham, the Greater Western Main Line between Cardiff and Swansea, and the Oxenholme-Windermere branch in the Lake District. It also came after, as Transportxtra.com reported, the London Mayor late last week claimed to "bust the myth" that the capital receives disproportionately high transport funding. Sadiq Khan said that per head of person travelling, and with the contribution made by taxation in the capital, London receives a lower than national average subsidy.
But Andy Burnham said Mancunians insisted there was a large disparity (see image) and Northerners who had "put up with sub-standard rail services for decades and will simply not accept that spending billions more on London is the country's top priority". He demanded a vote in Parliament as The Guardian reported Cllr Keith Wakefield, transport chair of the West Yorkshire Combined Authority, saying that proposals for an improved Trans-Pennine rail route, HS3, looked set to be killed off, despite it being named alongside Crossrail 2 as of national importance by the Infrastructure Commission. Grayling had referred in his statement on Crossrail 2 merely to the fact that there are "other priorities" that require funding. The newspaper had also asked whether the Crossrail 2 deal on affordability could mean planned stations get axed.